Dates

May 30, 1938 Feb 13, 2021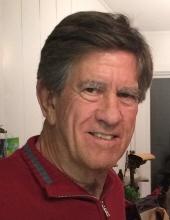 Terrence (Terry) Dave Albert 82, passed away on Saturday February 13, 2021. Terry was born May 30, 1938 in San Angelo, Tx. He was the first born of Reece and Esther Albert of San Angelo. He spent his formative years growing up in San Angelo, attending Santa Rita Elementary, Robert E. Lee Junior High and San Angelo High School. After graduation, Terry attended Teacher's College (now Texas State University). After college, Terry managed Glass-Aire refrigeration for two years before joining Reece Albert Inc. where he was employed up until his retirement. Throughout his career, he was known for his fairness, honesty, sense of humor and even disposition which made him a favorite of many in and outside of the industry. Even in retirement, Terry's interest in the company's endeavors and status of projects continued as he frequently found himself visiting the office and jobsites to keep up with current developments. 

Terry married Sara Anne Newby, also from San Angelo, on December 28th, 1961. Together, they raised three children, were active members of the First Presbyterian Church and involved in various roles throughout the community. In addition to being a loving, devoted husband and father, Terry had many interests and hobbies. An avid hot rod enthusiast, he built and restored several cars over the years and was active in this pursuit up until his passing. Other hobbies included carpentry, welding, painting, photography, gardening, and all things DIY. A talented and skilled craftsman, Terry was known for the many things he built for family and friends. From the toys he was always making for his children (many of which had gas-powered engines!), cages and facilities for Sara's wildlife rescue endeavors, to metal and wood furniture for his and other's homes. Terry's creativity and handiwork touched many lives and will be around long after his death.  

He was also willing to lend a hand when needed regardless of the circumstances. One such instance is while chaperoning a church sponsored ski trip, the bus brakes failed. Unable to get a replacement bus from the charter company, he and the bus driver found a truck stop where they were able to source a brake booster and Terry performed the work overnight as the truck stop mechanics were not approved to work on buses. The next morning, the bus was back underway and made it to the destination. On the return trip, yet another mechanical failure occurred leading to Terry and fellow church members removing a tire to dislodge a jammed brake pad. Needless to say, without him, the trip would have gone much differently for the other travelers. 

Terry is survived by his wife, Sara, daughter Karin Childress (Ira) of Ozona, son Devin Albert (Sherry) of San Angelo, son Scot (Stacy) Albert of Coppell, granddaughters Karys Albert, Reagan Albert, Claire Childress, Emory Albert and Laney Albert, all whom he loved and adored, siblings Linda Scott of Sterling, Alaska, Richard (Terri) Albert of San Angelo, Roger (Shirley) Albert of San Angelo as well as 10 nieces and nephews. In addition, he leaves behind many lifelong friends with whom he enjoyed many lunches and stayed connected with up until his passing.  

Per Terry's request, no funeral arrangements will be made.
Write Your Tribute