SAN ANGELO – The founder of the Sanctuary City for the Unborn movement has responded to former San Angelo Mayor J. W. Lown's editorial in San Angelo LIVE!  
Mark Lee Dickson submitted the following to San Angelo LIVE! Tuesday: 
Recently former San Angelo Mayor Joseph (J.W.) Lown wrote a letter to the editor in opposition to the San Angelo Sanctuary City for the Unborn ordinance which is on the November 8 ballot. Lown calls the proposal "extreme" but fails to recognize that the majority of that which he critiques is already the law of Texas. 
This proposed SCFTU ordinance is right to recognize "abortion at all times and at all stages of pregnancy" to be "an act of murder unless the mother's life is in danger" - which aligns with the laws of the State of Texas. In this ordinance abortion is outlawed from the moment of conception and contains no exceptions for abortions in cases of rape or incest - which is the same position taken the pre-Roe v. Wade abortion statutes and the Human Life Protection Act. 
In his editorial Lown attacks Section 8.12.003 of the proposed ordinance, stating, "Are you an employer? Do you want to provide coverage for abortions for your employees? Under this proposed ordinance you cannot. It would be a crime." Lown makes it sound like this proposed ordinance prevents businesses from doing something that they can do right now - but that is just not true. It is already a crime for businesses to provide insurance coverage for abortions as it was explicitly prohibited by the laws of our state since 2017. 
Next, Lown attacks Section 8.12.002(b) of the proposed ordinance, stating, "Do you have a spouse, a sister or a daughter who needs an abortion? You'd be legally at risk for driving her to Dallas." Due to the pre-Roe v. Wade statutes, which are now able to be enforced again since Roe v. Wade was overturned, elective abortions have completely shut down in Dallas - as well as the entire State of Texas. 
Abortion, which is illegal in all of Texas, is illegal for a reason. Abortion is illegal in Texas because abortion hurts women and ends the life of their children. This why it is illegal in this ordinance to "possess or distribute abortion-inducing pills in the City of San Angelo." If I had to take a guess, I would guess Lown has never had to counsel a grieving woman over a dead baby in her toilet which was caused by the taking of abortion-inducing drugs. Perhaps Lown has never had to answer a woman who is sobbing uncontrollably who does not know if she should flush the dead baby down the toilet or to remove the dead baby for a proper burial in her backyard. 
Lown, this ordinance is not what is extreme and divisive. Abortion is what is extreme and divisive. It kills a mother's child and separates that child from her for the rest of her life. 
What this ordinance does, which the State Laws do not, is allow private citizens to sue the abortionist and anyone who is aiding and abetting the abortionist for the death of the unborn child. This ordinance is not about turning "neighbor against neighbor," but this ordinance is about putting laws into place which make sure that if our leaders ignore abortions in our community, those women and children will have a fighting chance because we will have the power to do something. 
This proposed ordinance is about standing with our neighbors and saying, "San Angelo is a city where Mothers and their Children will be free from the life-long trauma caused by abortion. San Angelo is a city which chooses life." 
Mark Lee Dickson
Director, Right To Life of East Texas
Founder, Sanctuary Cities for the Unborn Initiative 
Author, San Angelo Sanctuary City for the Unborn Ordinance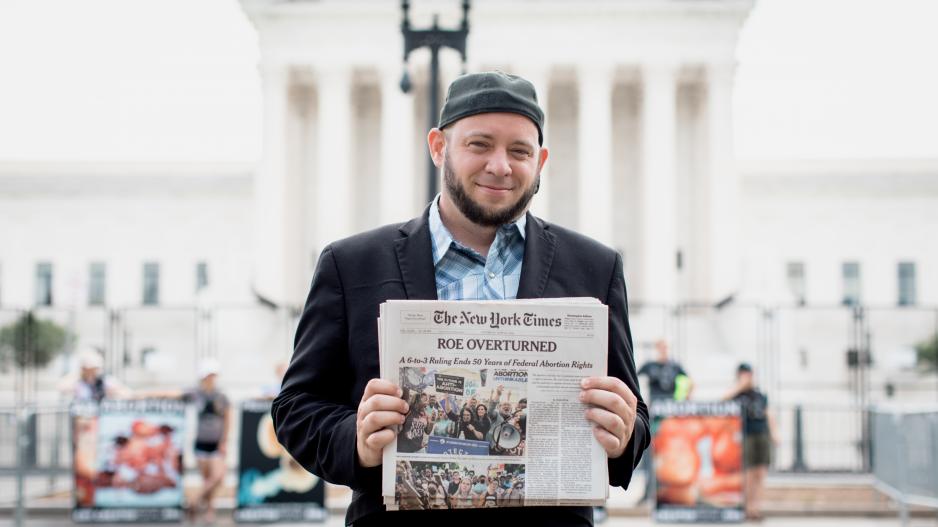 Most Recent Videos