SAN ANGELO, TX — A San Angelo businesswoman is in trouble after Assistant County Attorney Leland Lacy had her arrested on charges stemming from a confrontation in front of the woman's own apartment.
Evan Berryhill was returning from an evening out with friends when she was confronted as she got out of her car in front of her own apartment. As the two men approached, Berryhill said she felt threatened.
What ensued was a video clip of a portion of the confrontation between Berryhill and two men who, as indicated in the video, were living together. The incident happened April 12 and two video segments of the encounter have circulated on social media for months.
According to the arrest affidavit Lacy signed, a Charles Hardy claiming to be a victim told a San Angelo Police Officer who responded to the scene more than several minutes after it occurred that Berryhill pushed him in his chest with her hands. The complaint uses hate crime language in Texas statutes to allege that Berryhill "selected" Hardy as the victim primarily because of Berryhill's bias or prejudice against homosexuals.
According to the video, Berryhill was only confronted by two men, both purportedly homosexuals, so her selection of who to push in the chest was severely limited.
Harsh words were exchanged in the heated confrontation as depicted on the video segment released by the victim, with Berryhill calling the couple "F-ing faggots."
Hardy told police at the scene he did not wish to press charges at that time. Berryhill apologized on social media to Hardy the day after the event happened.
Circumstances changed almost immediately after the incident appeared to be diffused by police. A video went viral on social media depicting the victim's side of the encounter.
Since the video was published in April 2022, Berryhill's life has been turned upside down. TikTok influencer who goes by the username That Danesh Guy picked up the story and published a series of videos to shame Berryhill for being a "homophobe." The videos attracted hundreds of thousands of views and comments on TikTok and Instagram. One video featured Joe Hyde, publisher of this website, San Angelo LIVE! His sin was he refused to run a story chronicling the encounter.
The viral aspect of the videos encouraged thousands of That Danesh Guy's followers to call, text, and message Berryhill with ominous threats. Berryhill said she received three or four voicemails per day for weeks from strange men who threatened to rape her. She played for us several of the recordings.
As the videos went viral, her business profile on Google received over 500 one-star reviews within two hours, most with vile comments. She was forced to take her social media profiles down and to this day she no longer publishes her phone number on her business website.
The online harassment had subsided somewhat until yesterday when prosecutor Leland Lacy ordered her arrested. Her mug shot once again was new content for That Danesh Guy to create a new TikTok video. Berryhill said the personal threats have started up again since Monday. In one comment thread on Facebook, a friend of Berryhill's showed how Hardy and his partner are posting sightings of her whereabouts. One post we saw was notifying followers about when Berryhill had arrived at her apartment. Berryhill has gone to police to report the online stalking.
That Danesh Guy's real name is Danesh Noshirvan who lives in Mansfield, Penn. Berryhill isn't his only target for his series of shaming videos. One Florida woman was featured in 11 of Noshirvan's videos and her story follows what is happening to Berryhill.
Jennifer Couture confronted a woman in a car in the parking lot of a Florida Dunkin' Donuts about not paying attention while driving as the woman was staring at her phone. The confrontation was videoed by the woman in the car. During the confrontation, Couture noticed that the woman was filming her and she said she instinctively reached for the woman's phone to interrupt the video. Couture was a businesswoman and was fearful the video would be used to harm her reputation and business.
After Noshirvan's first videos about Couture went viral, a Florida sheriff had Couture arrested and charged with burglary of an occupied conveyance (second degree felony), aggravated assault with a deadly weapon (third degree felony), and battery (first degree misdemeanor). Couture's attorney arranged a plea deal and she is today on probation. She said her record was clean prior to the arrest, indictment, and plea deal.
"Kind and innocent people are being defamed, cyberbullied, and otherwise being victimized. They are losing jobs and relationships as a result of social media doxxers like Danesh Noshirvan, who focused his ire on me," Couture said. "Everyone is a potential victim and the aftermath of the most egregious doxing and in-person and online bullying on the weakest of victims has regularly led to suicide."
"These internet trolls bring about public threats and shaming encouraged by digital doxxers. The threats do not comply with social media 'community guidelines.' And I assure you, what happened to me can happen to you," she said.
Assistant County Attorney Leland Lacy offered up a new helping of online harassment with his public arrest of Berryhill yesterday.
Berryhill, whose business has declined since the April incident, broke down and cried this afternoon.
"I have no money to hire an attorney. I am so screwed," she said.
Berryhill, who is in her 20s, said she holds no animosity towards people of differing sexual orientation from her. She explained the words she used that night were made in anger at the confrontation in a heated exchange. Using forbidden words has cost her dearly, she said.
"Look, I am the one who is receiving death threats, demands that I commit suicide, and creepy men leaving voicemails threatening to rape me. Why and I the one getting arrested?" she asked.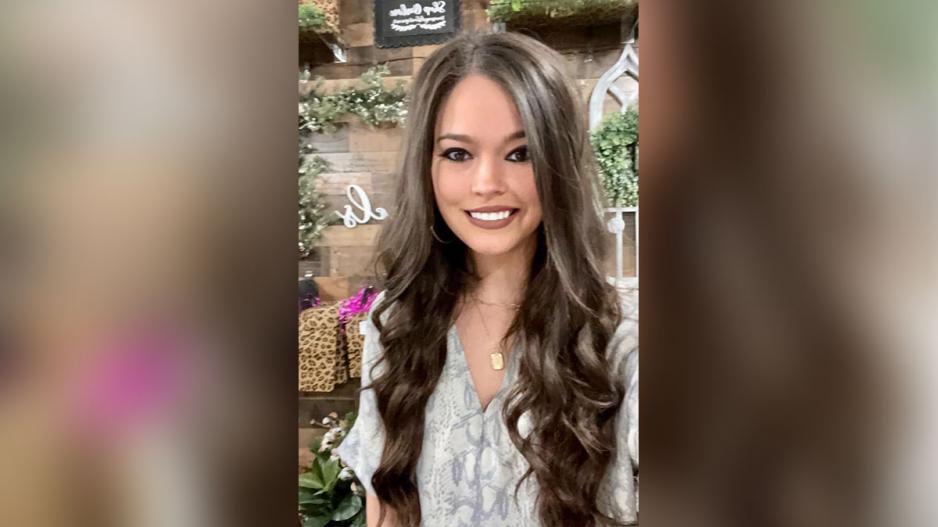 Berryhill will be appointed an attorney paid for by the taxpayers before the case goes to trial. The court-appointed attorney will likely push Berryhill to make a plea bargain and she'll be saddled with a criminal record, just like the woman in Florida all because of an online harassment campaign and a zealous prosecutor.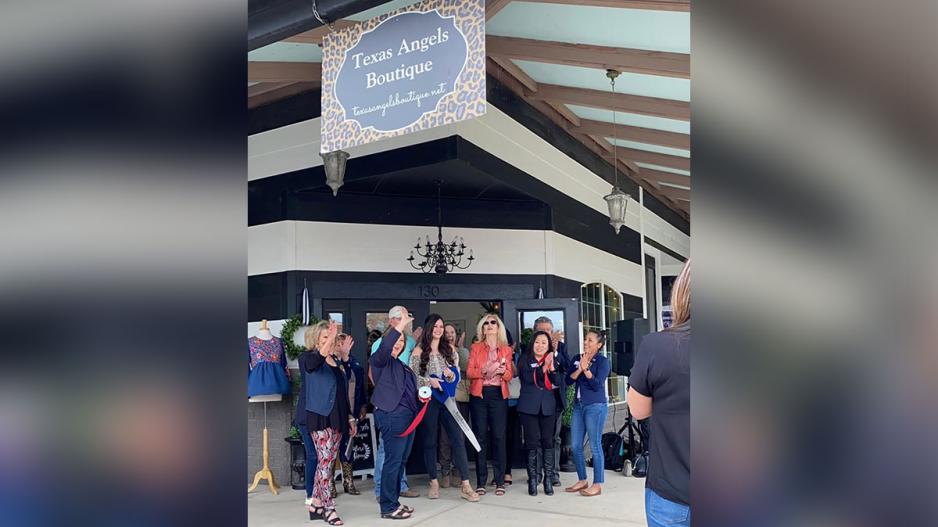 The victim's partner is the son of a San Angelo Police officer. According to inside sources, the partner was coached on how to file an internal complaint with the SAPD. That complaint led to an internal affairs investigation of the officer who originally responded to the Berryhill incident in April. The pressure to indict Berryhill was intense even though it was a simple "physical contact" misdemeanor charge and no one was even remotely injured.
This isn't the only online harasser that Lacy has empowered with the color of his office. Ronnie Wegner, an Army veteran and Grape Creek businessman was charged with assault by Lacy after Wegner's confrontation with "police auditor" Jack Miller. During the confrontation, Wegner allegedly reached for Miller's phone after Wegner saw that Miller was videotaping the encounter.
The charges were filed weeks later by Lacy. The case is pending trial and Wegner, who has the means to do so, has hired an attorney. Following Wegner's arrest, Miller published videos about it stirring up an onslaught of online harassment. Wegner said some of the calls even reached his ex-wife of long ago. Joe Hyde received dozens of threats of lawsuits in a continuous stream of harassing texts, social media messages, and videos made about him. Hyde chose to tell Wegner's side of the story, a sin in the online doxxing and harassment circles of the progressive anti-police movement. Wegner's criminal record was otherwise clean before the indictment.
Lacy ran for County Court At Law #2 Judge as a Republican and narrowly lost to Andrew Graves. Since resuming his role as Assistant County Attorney, he is charged with protecting victims of domestic violence. More that 50 percent of the calls for service of the SAPD and the Tom Green County Sheriff's Office involve domestic disputes and women are often the victims. In all of July, according to a search of online court records, Lacy filed exactly one case. Perhaps if victims of domestic violence could make fancy viral videos Lacy would tend to them too. You'll get extra attention from the Republican prosecutor if your complaint involves a woke issue like defunding the police or sexual orientation.
Lacy was appointed by County Attorney Chris Taylor who is re-elected every four years.
There is an investigation ongoing of TikTok harasser Danesh Noshirvan. He has been de-platformed by Twitter, Patreon, and "By Me a Coffee" crowdfunding services for violating 'community guidelines.' But TikTok and Instagram continue to allow him to harm others. To learn more about Noshirvan's other victims, visit the petition on Change.org.
Most Recent Videos