SAN ANGELO, TX — "The guy has 'F' the police on the back of his car," explained retired U.S. Army cavalry soldier Ronnie Wegner. The 23-year veteran was accused of verbal assault by local police chaser Jack Miller in a video Miller published to his YouTube channel last week. The video depicts Wegner confronting Miller in front of Wegner's property in Grape Creek.
According to Wegner, he observed Miller casing houses on his block over a period of several days prior to the confrontation. "We have had livestock equipment and vehicles stolen. We even had a shooting up here," Wegner said, describing the general unease he and his Grape Creek neighbors have experienced for weeks leading up to last week's confrontation on video.
"And this guy looks to me like he's a drug addict," Wegner said.
The ordeal recorded by Miller started with Tom Green Sheriff's deputies arriving at Wegner's neighbor's house looking for a shooting suspect.
"What happened over there is a friend's girlfriend shot her boyfriend in the leg and she fled to my neighbor's house," Wegner said. "The deputies were there looking for that guy's (the shooting victim's) girlfriend."
Police action invites Miller to come film while, according to Wegner, he was parked in front of Wegner's property. Miller launched his intrepid YouTube channel following an altercation he had at the Walmart in S. Bryant in October 2020 during the height of the national 'defund the police' movement. Miller was accused of public intoxication at the Walmart by a caller to dispatch. When police arrived, Miller refused to identify himself and the San Angelo Police cuffed him. Since then, Miller has continued to harass law enforcement by showing up at traffic stops and crime scenes to video the police. Miller obtained body camera footage from the police during the Walmart incident and uploaded it to his YouTube channel. He has since uploaded about 62 more videos of San Angelo law enforcement activities.
Wegner unknowingly drove up in his Gator on Miller's recording of police action at Wegner's neighbor's house. Sheriff Nick Hanna said the video has caused concern with his office as calls complaining about the video heightened. Some believed Wegner was an officer of the Sheriff's Office.
In the video, Wegner asked Miller if Miller wanted to get shot? Miller claimed this was verbal assault. The other interpretation was that Wegner was surmising that sleuthing around people's private property might scare someone into defending themselves and their property, especially considering how much crime had occurred in that neighborhood over the past several months.
Miller refers to Texas Penal Code 22.01 when Wegner makes his statement about shooting Miller.
"You want me to beat the sh%& out of you?" Wegner asked. "You want [someone] to pull a gun and shoot your a&%?"
"You know you just committed assault," Miller responds.
The penal code is specific that in order for verbal assault to happen, the defendant has to "knowingly threaten another with imminent bodily injury."
'Imminent' is the keyword here.
Miller claimed he filed a report with the Sheriff's Office and is awaiting Wegner's arrest. In the meantime, he has labeled Wegner the "gangsta grandpa" in a subsequent video.
Miller shouldn't hold his breath, however. Law enforcement may forward the complaint to the county attorney. An indictment requires a grand jury of Miller's fellow citizens to decide.
Wegner said he has witnessed Miller parked in front of other residences over the past week and it heightened his suspicions.
"I am a little concerned about who drives up and down my road," he said. "In the Army, if I witnessed someone casing my base, I'd form a quick reaction force to go check that person out," he said. "And so, I drove up in my Gator to see who he was and what he was doing. He baited me. I was trying to have a friendly conversation and he would not reciprocate. He acted obnoxious."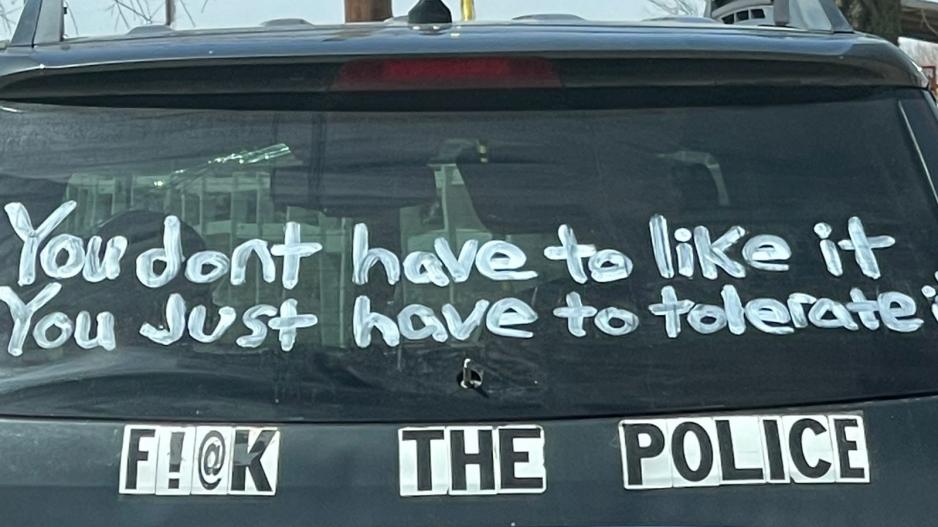 Wegner said he didn't realize he was being filmed until halfway through the conversation.
YouTube is full of videographers claiming constitutional rights to film law enforcement. It is easy content to create and it pays a little cash. According to Clever Finance Girl, a YouTube channel content creator can make $3 to $5 per 1,000 video views. Miller's channel has received around 500,000 video views since December 2020.
Considering Miller's small profit motive, were you were on that grand jury, would you indict Mr. Wegner?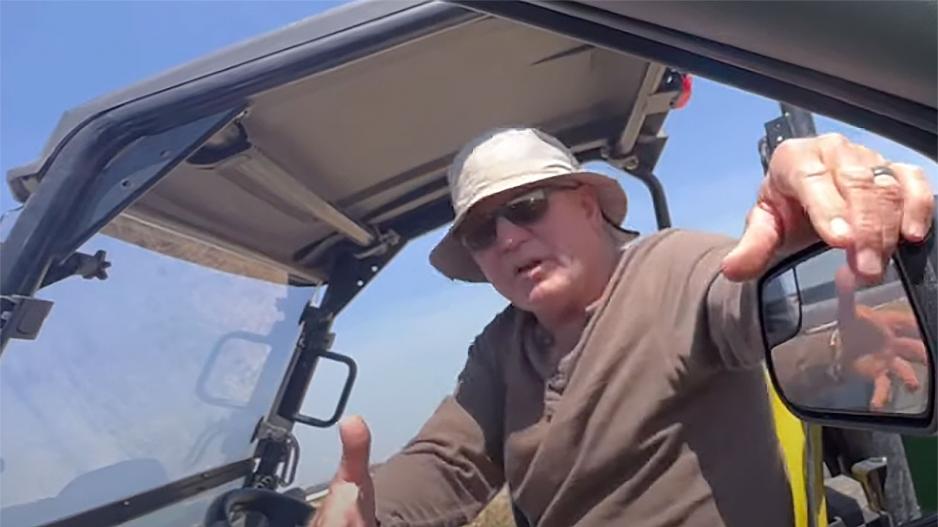 Most Recent Videos