DEL RIO – U.S. Customs and Border Protection (CBP) Office of Field Operations (OFO) officers at Del Rio Port of Entry recently performed lifesaving procedures on a one-month-old infant child.
The incident occurred during the evening of January 9, 2023, when a female passenger traveling via taxi, exited the vehicle and ran towards the primary lanes with her one-month-old infant child in her arms. The infant was unconscious and unresponsive.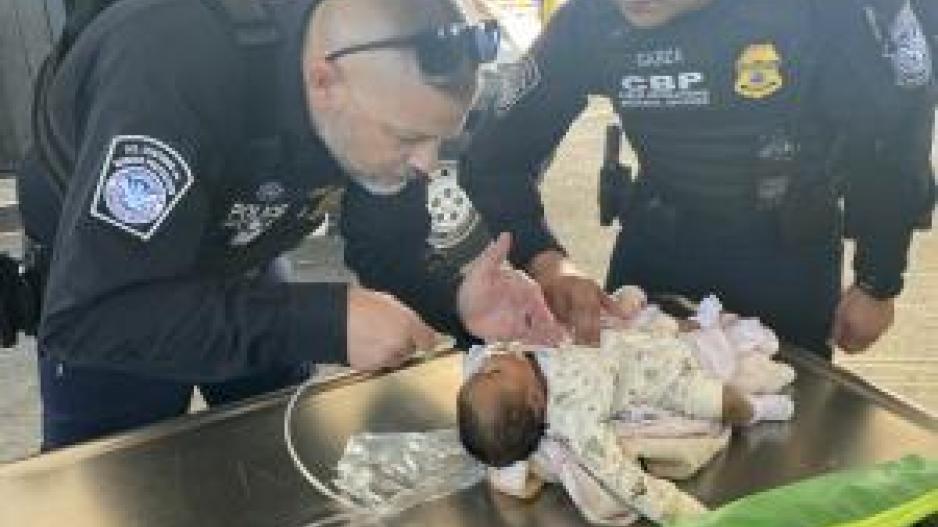 A CBP officer, and certified EMT, took immediate action and start chest compressions while carrying the infant to the secondary inspection area. In secondary, chest compressions continued until signs of breathing were shown. Another CBP officer began sternum rubs while the initiating officer provided oxygen to the child. Once oxygen was administered, the child became responsive.
Val Verde Regional Medical Center Emergency Medical Services later arrived on-scene at which time the infant was transferred to their care and transported to the Val Verde Regional Medical Center for further medical assistance. 
"Our CBP officers' quick response and lifesaving efforts in this critical incident preserved the life of the infant child," said Port Director Liliana Flores, Del Rio Port of Entry. "The humanitarian efforts by our CBP officers are just one of many facets that showcase the border security mission of CBP and the Del Rio Port of Entry."
Most Recent Videos