KILLEEN, TX -- On Monday, Fort Hood unveiled a new gate meant to honored Army Specialist Vanessa Guillen.
Guillen was murdered at the Army post by a fellow soldier on April 22, 2020. For months her family demanded answers from Army as they searched for the missing teen.
After her case caught national attention, Guillen's dismembered body was found miles from the Army post. The preliminary investigation showed the soldier was killed inside the post and her body was moved off Fort Hood by her killer. The suspect would then enlist the help of his girlfriend to get rid of the evidence of his crime.
Her killer, identified as Spc. Aaron Robinson, committed suicide before he could be apprehended by base personnel and his girlfriend, identified as Cecily Aguilar, was taken into custody.
Back in November, Fort Hood announced they would be working on the project in collaboration with the Guillen family.
"They paid attention and it means a lot compared to the first couple of months that we had to struggle so much to find her," said Lupe Guillen, Vanessa's sister, after the project was announced.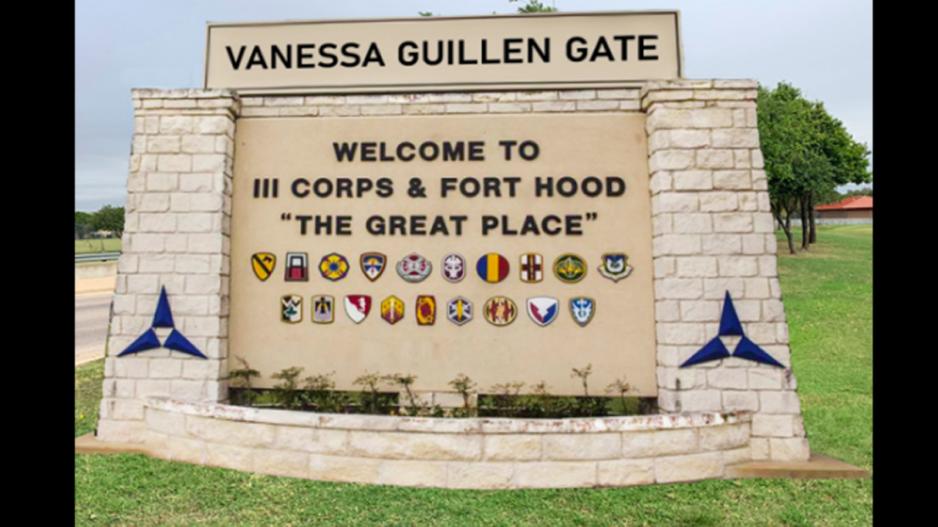 The gate, which will be seen by the thousands of servicemen, servicewomen, and civilians every day, will lead into the  3rd Cavalry Regiment area where Guillen served.
"They could have easily said, 'We don't want this out there... we don't want to be known for this 'bloodstain.' But rather, it's the opposite. They didn't try to sweep it under the rug. They put it, visibly, right in front of the gate of the base. So every day they have to remember Vanessa. They have to remember what happened here so it never happens again," said Natalie Khawam, the Guillen family attorney. "That is so important. And it was very symbolic. They explained to us how they are putting this gate outside and if you walk a straight line, you walk into Vanessa's barracks. It's important that we walk the straight line. We never let this happen again."
Video Coverage of the 2021 San Angelo Rodeo