With Dead Puppies Discovered in the Freezer, Pet Adoption Hell Hole Shut Down
DEL RIO, TX — A Del Rio animal rescue was shut down last week and the scenes captured on video and in photographs tell a story of dog and cat torture, starvation, and abuse. Warning, some of the images in this article are disturbing.
Howard Fletcher, whose family has been in business in Del Rio for years, still has ties and family in the city even though he moved to Austin a decade ago to pursue a career providing sound and lighting production at large concerts and venues.
Two years ago, when visiting his hometown, he heard that a local animal rescue was about to be evicted from their building. The man who owned the building was selling the property and posted an eviction notice, Fletcher said.
The old building at 207 E. Ogden near downtown Del Rio was the only commercial building on a residential street, Fletcher said. It could be a good investment, he thought then.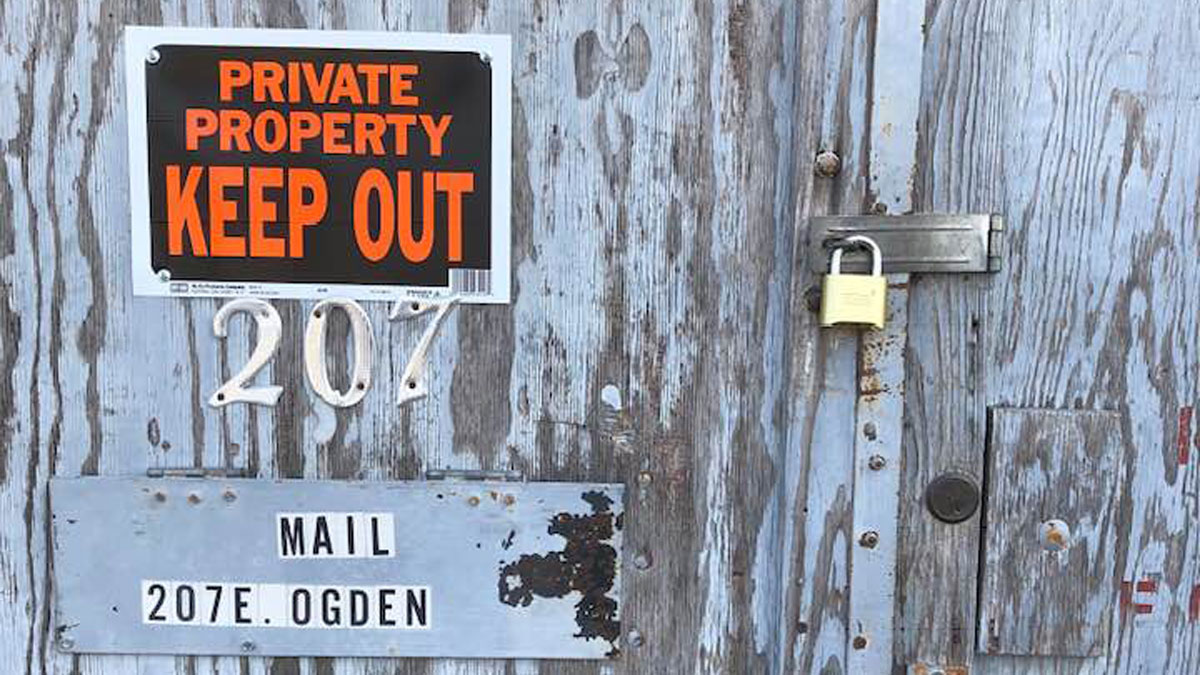 Above: The entrance to Del Rio's pet adoption hell hole. (Contributed/Howard Fletcher)
An animal lover, and as someone who saw challenges with animal control in Del Rio, Fletcher stepped in and bought building and renewed the shelter's lease. The shelter's name is A Pet's Wish operated by Katrina Dennis of Del Rio.
This was September 2017.
"I had asked a bunch of people I knew in Del Rio, former classmates, business associates, you name it. No one ever expressed concerns about the rescue," Fletcher said.
Two months after he bought the building and re-leased it to the animal rescue, however, Fletcher began receiving calls from concerned Del Rioans about the poor conditions at the shelter.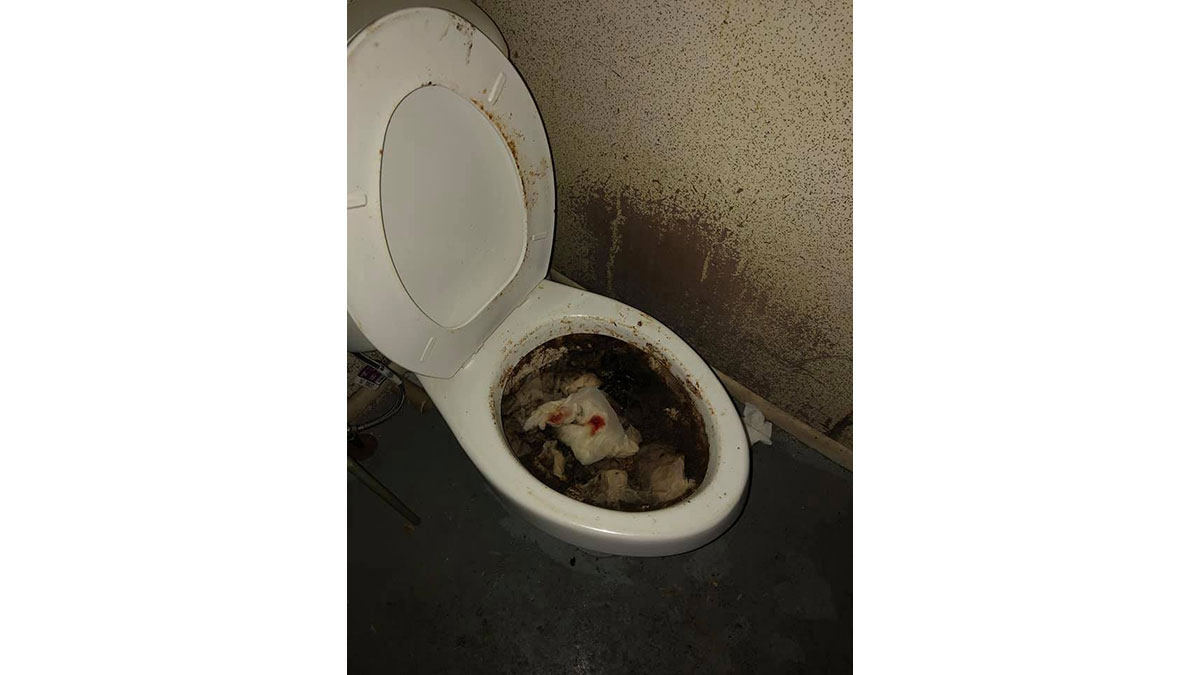 Above: Don't ask what's in the toilet inside the Del Rio pet adoption hell hole. (Contributed/Howard Fletcher)
Just prior to Fletcher hearing complaints, resident Alma Graves, who lives nearby on E. Martin St., addressed the Del Rio City Council on Oct. 18, 2017.
Graves estimated the shelter housed 70 dogs and 20 cats back then, and she told the city lawmakers she was concerned about the animals' health and safety. But first and foremost on her mind was the smell.
"The smell permeates our residences and vehicles parked nearby," she complained.
"If the smell didn't degrade the quality of life, then the noise certainly will. The dogs were barking constantly," she said. So much so, she claimed she couldn't hold a conversation inside her home at gatherings. And then there was the loss of sleep due to the noise.
Graves said that she observed multiple dogs caged in kennels that were too small and in metal cages vulnerable to lightning strikes.
"How is this any different than being chained?" Graves asked Council then, referring to ordinances against chaining dogs. "There's no space to move about and the dogs not regularly exercised."
Below is a video walkthrough of the facility before it was shut down:
Graves also noted an infestation of fleas and flies in the neighborhood, forcing residents to hire professional pest control services.
Fetcher explained in greater detail that what Ms. Graves told council in 2017 on Facebook last week. He witnessed the conditions after the rescue was evicted last week.
"Dogs were 'housed' in enclosures measuring 4'x4'," he said. He produced photos of three dogs in this size enclosure. Animals were not being cared for. Some were caged for up to three years, he said.
Fletcher said that at one point, the shelter housed 200 dogs and 40 cats. By the time a constable delivered the eviction notice, with the aid of the Del Rio police, A Pet's Wish had 78 dogs and 23 cats.
"To dismiss the smell is insane," Fetcher said. "Like so many communities with animal control issues, Del Rio became an easy target for corruption. We supported this rescue by paying vet bills and even purchased the building to avoid the organization from being evicted."
Fletcher invited the community to tour the facility. "But whatever you do, don't look in the freezer," he warned.
Inside the freezer were the bodies of dead puppies, Fletcher claimed, inserted into bags.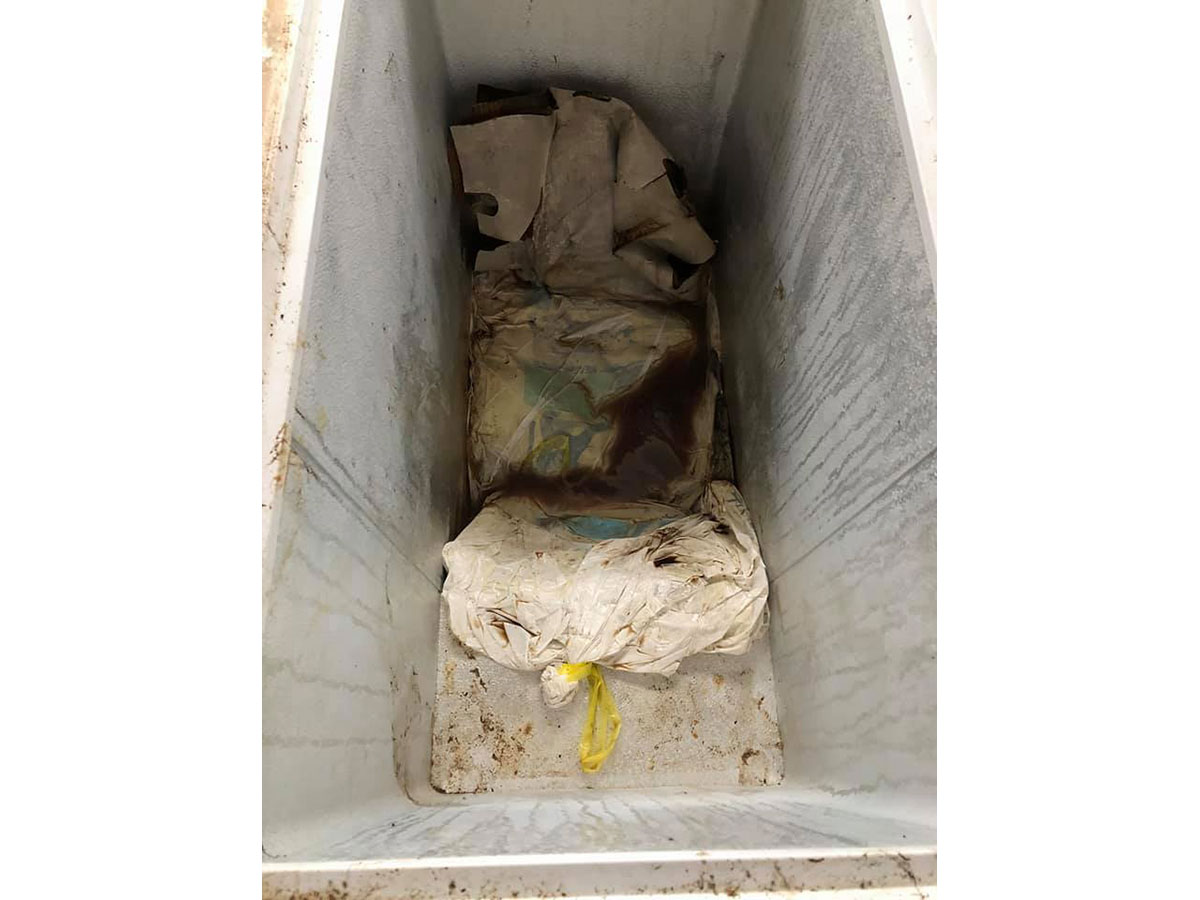 Above: Dead puppies are inside those bags inside a freezer, claimed Fletcher. The freezer had been unplugged for days before the discovery. (Contributed/Howard Fletcher)
Fletcher praised Del Rio Mayor Bruno "Ralphy" Lozano for being on point with dealing with Del Rio's pet disaster. Lozano held meetings with key players in animal control, law enforcement, and pet rescue advocates and put a plan into action. Meanwhile, Fletcher worked with the courts to shut the facility down by evicting his tenant.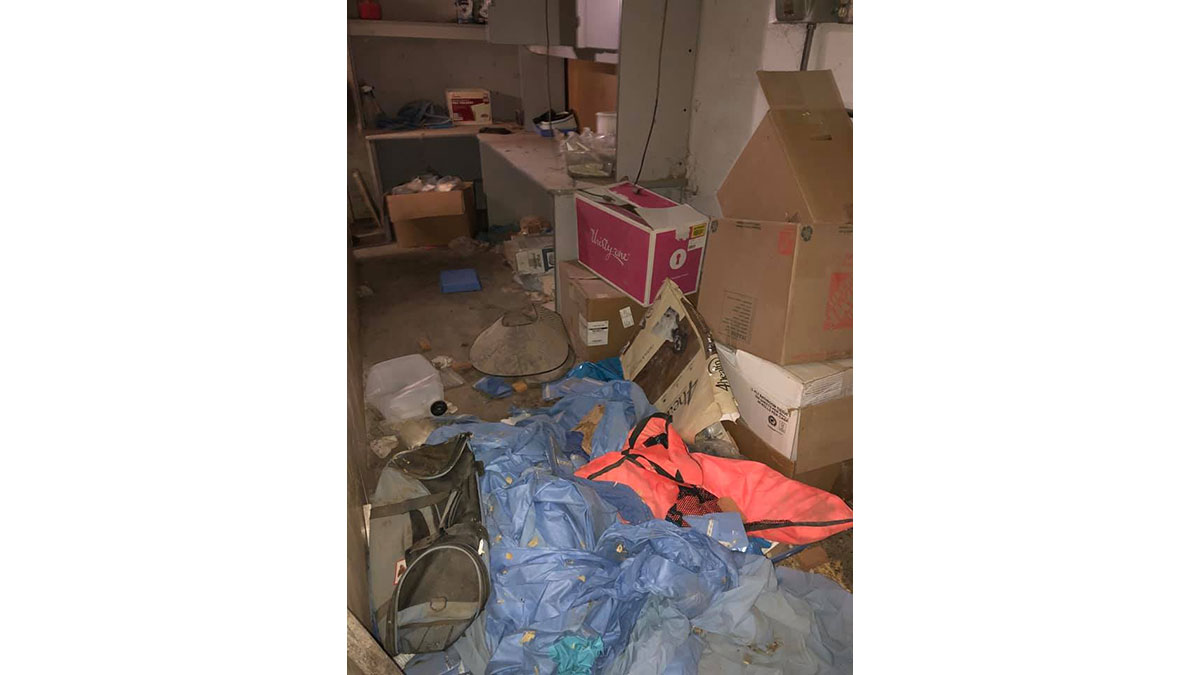 Above: Inside the pet adoption hell hole right after A Pet's Wish was evicted last week. (Contributed/Howard Fletcher)
"He asked the right questions about the law. He said, 'If the law states this, then that's the way we proceed,'" Fetcher said of how the new mayor responded. "To his credit, everyone who was a problem is no longer with the City," Fletcher said.
"We were able to get a lot of the pets to other rescues," Fletcher added.
Among the groups aiding was an animal rescue group out of Austin. In Del Rio, a newer group called the Animal Advocacy Rescue Coalition, or AARC Del Rio, emerged as a well-run and organized pet adoption non-profit. The group is finalizing its 501(c)3 status but is already homing hundreds of dogs and cats all over the country and in Canada.
AARC was founded in July 2018 and has a board of directors to hold the organization accountable. Fletcher sits on the board.
A Pet's Wish remains active, according to their Facebook page. Like in other cities where there are competing pet rescue groups, the competition is fierce.
Adoption fees can run as high as $350 per dog, according to a posting on A Pet's Wish Facebook page. The post claimed the $350 puppy available now would be trained and socialized at a dog training facility before adoption. The organization was seeking a suitor before training was complete.
Pure breeds can earn more, said Jess Carpenter.
Jess Carpenter, the executive director of AARC, said financial transparency in the adoption process is necessary for maintaining a credible pet rescue organization. Don't let the non-profit status of pet adoption agencies lull you, she said.
At AARC, the medical checkups and vaccinations are conducted at the Val Verde Veterinary Hospital. "We provide all vetting for our rescue animals," Carpenter said. The vetting includes three full sets of vaccines, spay or neutering, rabies vaccination, fecal, deworming, a preventive microchip and leukemia testing in felines.
AARC charges $250 for puppy adoptions and $150 for adult dogs one year or older.
"Regardless of breed, we do not upcharge for pure breeds," Carpenter said.
"Every dollar of adoption fees goes directly back into the care of our other rescues and their foster care," she said.
Katrina Dennis, the head of A Pet's Wish, is not without defenders.
"Most of Del Rio chooses to be IGNORANT and jump to conclusions without having the courtesy of giving people the benefit of the doubt. You want to judge without stepping foot in this person's shoes, without knowing you wouldn't last a day in their life. Yet you sit behind your phone & JUDGE! Why? Because apparently you're PERFECT! Yet when asked for helped you refused to sign up and help but now EVERYONE has their 2 cents to put in! Typical of miserable people here in Del Rio. The lack of being a DECENT human being is lacking & you're making the problem bigger," posted Lorena Martinez on Katrina Dennis' Facebook page. Martinez claimed to be a veterinarian technician on her Facebook profile.
Get more stories like this by signing up for our daily newsletter, The LIVE! Daily.