Why 3 Commanders Were Fired at Laughlin AFB's Flying Training Wing Wednesday
DEL RIO, TX — The commander of the 47th Flying Training Wing at Laughlin Air Force Base in Del Rio, his operations group commander and an unnamed flying training squadron commander have been relieved for failing to stop officer misconduct there.
Two of the commanders relieved were the wing commander, Col. Charles Velino, and 47th Operations Group commander Col. Robert Pekarek. The squadron commander, likely a Lt. Col., was not named.
Laughlin AFB is one of four primary pilot training bases and part of the Air Education and Training Command (AETC), a major command based at Randolph Air Force Base in San Antonio. Underneath AETCs command is the 19th Air Force that oversees the flying training wings.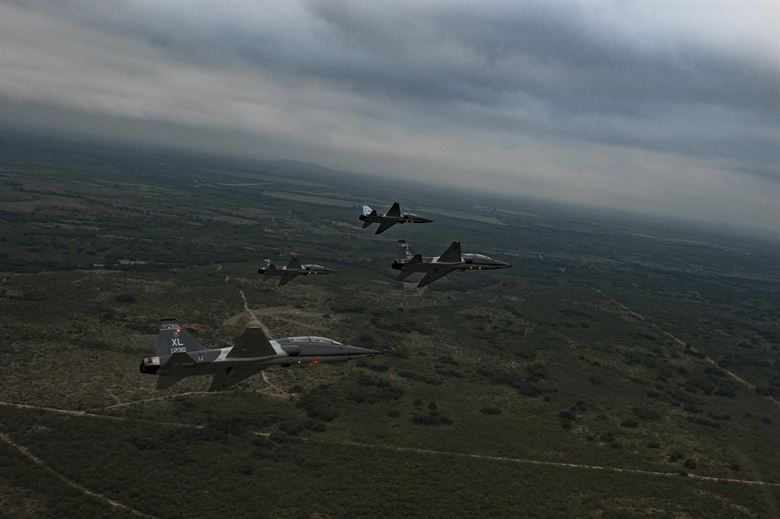 According to an AETC press release, Lt. Gen. Steven Kwast, commander of AETC, relieved the commanders following an investigation by the 19th Air Force.
"The prior command team chronically failed to appropriately care for people and the mission," said Kwast. "They failed to correct an evolving situation that led to an environment where some Airmen did not feel safe or respected."
"By failing to address incidents of dangerous behavior and a threatening environment, irresponsible alcohol consumption, and disrespectful treatment of some students, these leaders did not establish and enforce a culture that upheld our Air Force core values," he said.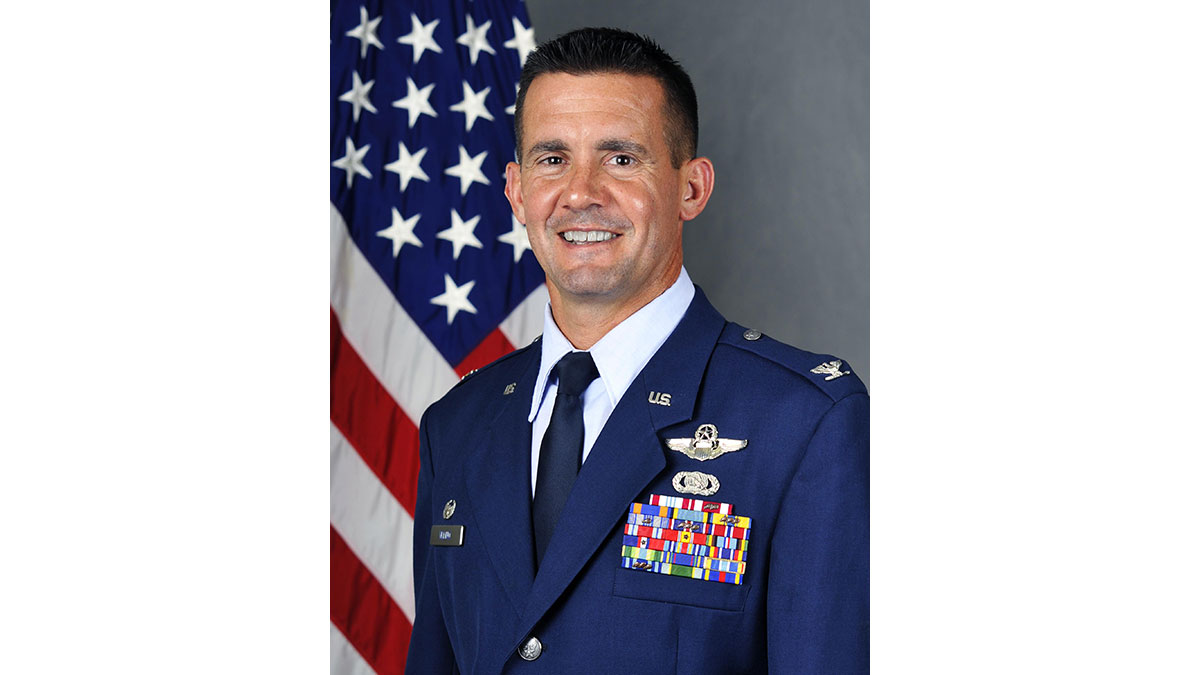 Above: Col. Charles Velino, the former commander of the 47 FTW. (US Air Force photo)
Kwast is no stranger to how flying training wings operate. From 2003 until 2005, he was the Commander, 47th Operations Group, the same position held by Pekarek.
The 19th Air Force Commander, Maj. Gen. Patrick Doherty, directed a preliminary inquiry immediately when he became aware of allegations of misconduct at the wing. Subsequent investigations did not identify a wider trend of unhealthy command environments elsewhere in 19th Air Force.
According to sources at Laughlin AFB, Kwast flew into Laughlin AFB yesterday and held an all-call meeting with wing personnel where he announced the firings. The incident came as a complete surprise to most there.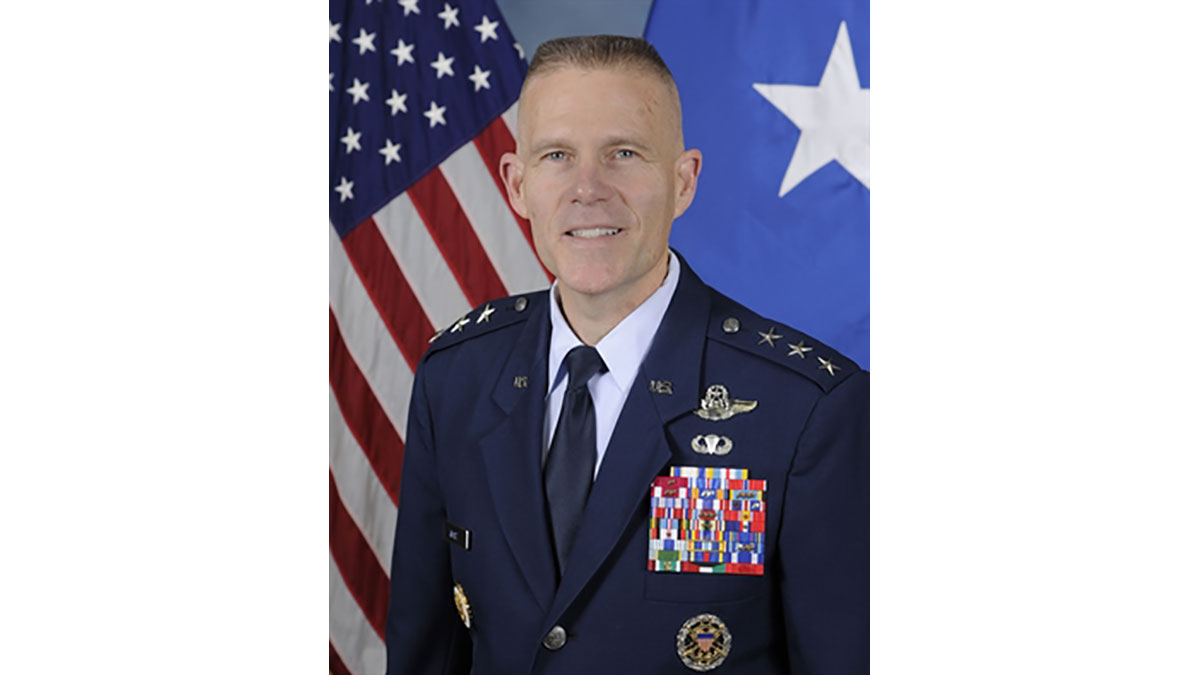 Above:  Lt. Gen. Steven Kwast, commander of AETC. (U.S. Air Force photo)
The scuttlebutt at Laughlin AFB is that the investigation revealed an improper student-instructor pilot relationship in the 87 Flying Training Squadron, the squadron that operates the T-38C to train future pilots for follow-on fighter and bomber aircraft assignments.
Kwast, however, opened up to the San Antonio Express-News. He told them the firings followed an incident where student pilots were christened with call signs while drinking shots of liquor.
Call signs, part of the traditions of the U.S. Air Force pilot corps, are nicknames pilots receive and use throughout their flying career. A female student pilot was given a call sign deemed "vulgar", the Express-News reported.
Kwast said the female pilot did not complain, or believe the name was that big a deal. "We all know it is," he told the Express-News. "And she may have said that she didn't feel like it was a big deal because she felt like her future assignment might be at risk because the people that have power over her were naming her."
The 19 AF investigation also revealed a threat was made, but Kwast did not elaborate.
"Our Airmen, families and the critical mission of the 47th FTW deserve engaged and effective leaders of the highest caliber consistent with our core values," Kwast said. "Ultimately, every commander is responsible for enforcing good order and discipline and holding those accountable who do not live up to the professionalism we expect of our Airmen. The command team at Laughlin was not leading a healthy culture of accountability, dignity and respect."
"All Airmen who come to work for this Air Force should feel respected, protected and connected with their teammates and their mission," said Kwast. "As the commander of AETC, I take this responsibility seriously and I want our Airmen to know their leaders will be held accountable for failing to enforce a safe and professional environment."
Kwast named the Vice Wing Commander at Vance Air Force Base in Enid, Oklahoma, Col. Lee Gentile, the new commander of Laughlin's 47 FTW. He assumed command today.
More than 2,800 personnel man the Laughlin AFB flying training operation. The wing operates the T-6A, T-1A, and T-38C planes that fly more than 81,000 hours over 56,000 sorties a year. Pilot candidates from the U.S. and from allied countries take the 52-week Specialized Undergraduate Pilot Training course there. The candidates are awarded the U.S. Air Force wings upon successful graduation and are then transferred to follow-on training elsewhere in the major weapon system, or aircraft, of their assignment out of Laughlin AFB.
Laughlin AFB was in the news in 2015 when several instructor pilots there were disciplined by an earlier wing commander for texting the lyrics to a Molly Cyrus song about "mollies," a slang word for the illegal drug, ecstasy. The defense of the pilots questioned whether cell phone contents could be used without proper warrants. It also brought to light how difficult it is for defendant military officers to fight a simple letter of reprimand.
Goodfellow Air Force Base in San Angelo is also under the command of AETC, though no pilots are trained there.
Get more stories like this by signing up for our daily newsletter, The LIVE! Daily.