Mother and Daughter Killed in Tragic Fire at Their London, Texas Residence Sunday
LONDON, TX — A tragic fire occurred early Sunday morning near London that killed a mother and her young daughter. According to the London Volunteer Fire Department, they responded at approximately 3 a.m. Sunday.
Killed in the fire were Jatisa Norton, who her aunt estimates is 33, and her daughter Jaycie Norton, 14. Jaycie was in 7th grade in the Junction ISD. Jatisa's younger daughter, Joely, 10, suffered from smoke inhalation and is currently hospitalized in San Antonio. Joley's great-aunt, Margrette Williams, said Joley may need several weeks of hospitalization. Williams lives in Porter, near Houston, and is helping to coordinate relief for her surviving great niece and her sister-in-law (and Jatisa's mother) Patty Eckert. Patty lived in the same home but was at work when the tragedy struck.
Junction ISD returns to class after the Thanksgiving break Tuesday and stated they will have counselors on duty to assist students grief-stricken by the tragedy. "When an event of this magnitude touches one of us, it affects us all. Our school is an important part of this community and we jointly share in the responsibility of the development of our greatest resource—our children," Junction ISD stated on their Facebook page yesterday.
Williams said that the home where the Nortons lived was a long mobile home "with a couple of trailers around it." At the time of this story, we have not heard back from the London VFD, but Williams said the fire was possibly started by an ember from a fire outside getting blown under the mobile home and then growing into flames that spread. "I heard the floors were caving in as they tried to exit the mobile home," she said. "It must have spread rapidly."
Williams' sister, Flo Norton, is the other grandmother of the girls. She lives nearby.
According to Williams, the Junction National Bank, 2002 Main St, Junction, TX 76849, (325) 446-3391, has set up a fund to help the surviving family members. "Jatisa didn't work. She was trying to get a degree online I believe while her mother provided for the family," Williams said.
Williams set up a GoFundMe campaign Monday. You can keep up-to-date on the items needed, like clothes and furniture, or make a monetary donation there.
Where is London?
London is a small, rural community located between Menard, Mason, and Junction on U.S. 377. Its greatest claim to fame is the London Hall, one of the oldest dancehalls in Texas.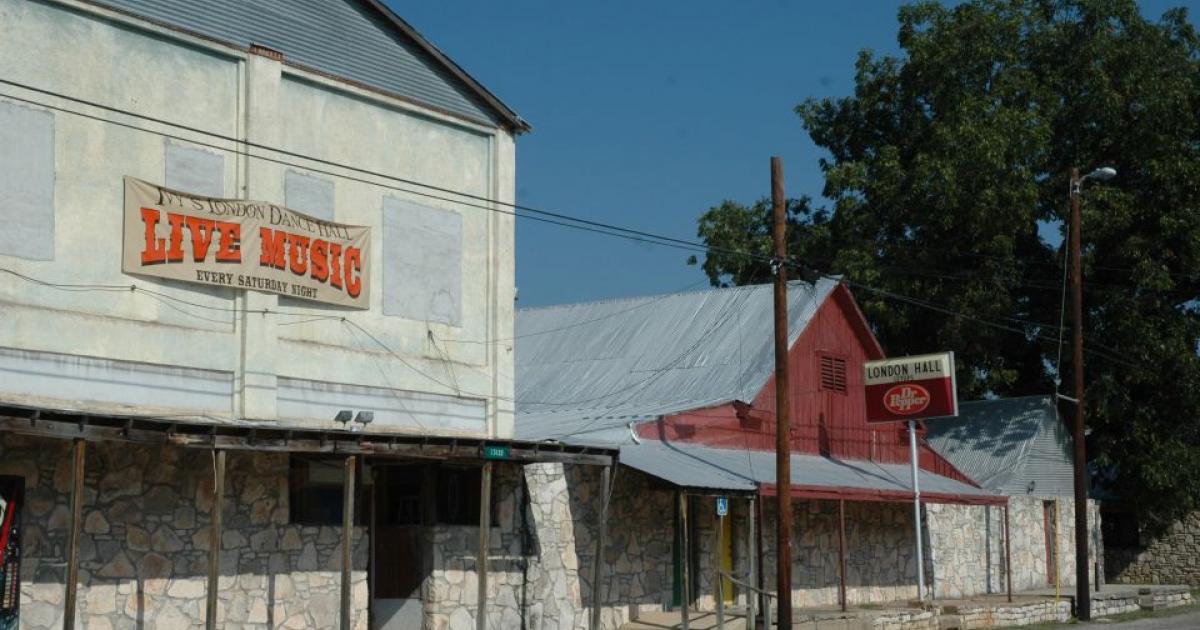 Above: London Hall in London, TX (Contributed/Junction Texas Tourism)
Get more stories like this by
signing up for our daily newsletter, The LIVE! Daily
.