Open Arms, Speak Up, Speak Out and Sexual Assault Awareness
SAN ANGELO, TX - Today, victims of violent crimes are still afraid to come forward out of fear of retribution, or they're too embarrassed, often blaming themselves. To add insult to injury, repeat violent/sexual offenders often times receive misdemeanor charges (the same as a speeding ticket), minimal fines, or worse, the judge will even dismiss a case, leaving victims with no closure. Because of this, victims of sexual assault and other violent crimes and advocates band together and find the courage to speak up, accept support, and do something about these atrocities to help keep others from being harmed physically or emotionally.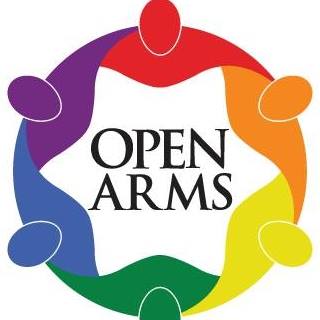 To highlight this topic, April is Sexual Assault Awareness Month and Karla Payne, Executive Director for Open Arms Rape Crisis Center & LGBT+ Services (formerly Concho Valley Rape Crisis Center) recently shared some important news with LIVE!  
"The Speak Up, Speak Out campaign is an awareness campaign that TAASA (Texas Association Against Sexual Assault) created. There is a conference coming up in June (click here), and we are wanting to get the word out," said Payne.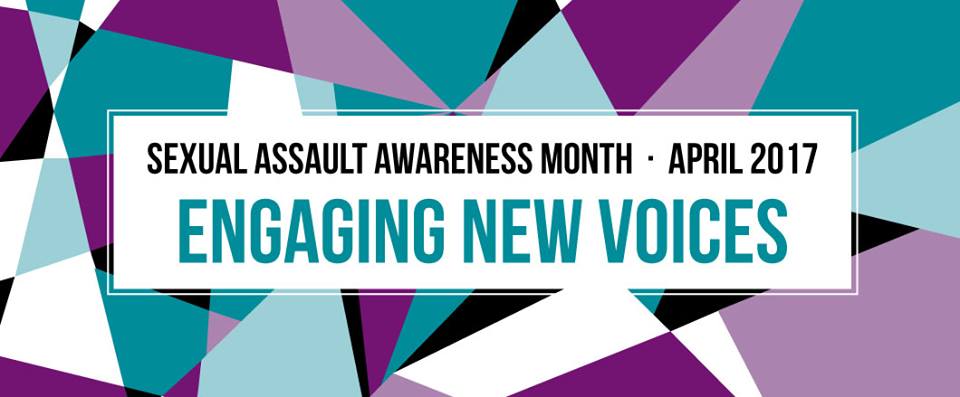 Ted Rutherford, Communications Program Director for TAASA added, "Each year, TAASA purchases media buys in strategic locations across Texas for our Speak Up, Speak Out Campaign during the month of April for SAAPM (Sexual Assault Awareness & Prevention Month-April)."
This conference is the primary opportunity to showcase best practices in the field and connect the work of leaders and workers across the nation in an effort to end sexual violence and reduce the trauma experienced by survivors. 
In an effort to reach out to all, numerous billboard ads have been placed throughout Texas reaching from El Paso to Amarillo, and Dallas to Laredo and several cities in between. There are three in San Angelo at this time.
Rutherford explained, besides getting the information from the billboards, interested parties can also find information on the conference and organization on digital/social media channels, other outdoor media, and television. Additionally, he mentioned, "The video spots are available to view publicly on our YouTube Channel (click here); please feel free to share them widely."
Open Arms Rape Crisis Center and LGBT+ Services is a non-profit agency providing victim advocacy and prevention education to the 170,000 residents of Tom Green and its 10 surrounding counties for the last 25 years.

Payne added she had also recently been notified that a couple of other organizations have offered to assist in fundraising efforts. 
"The Metro Farm Girl, Amanda Mason, has graciously offered to do a Chloe & Isabel fundraiser for Open Arms," she said. "Ten percent of your purchase from http://www.themetrofarmgirl.com/openarms goes to help sexual assault victims, those affected by sexual violence, and the LGBT+ community."  
Payne also said, "We are so excited that the San Angelo Roller Girls are going to give us some of the proceeds from their Rainbows vs. Heteros Bout on April 29th!"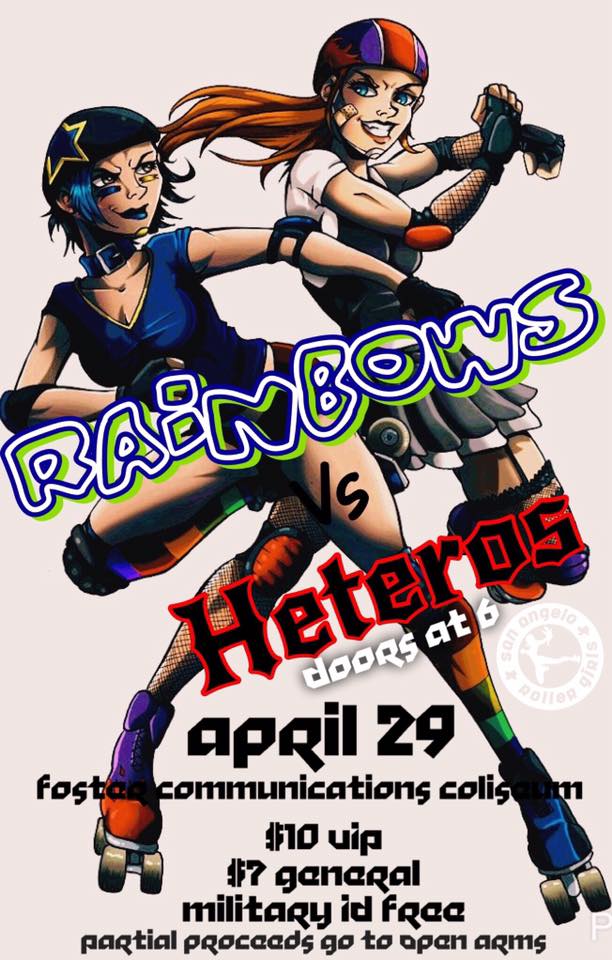 Payne noted that her organization will be taking part in a few more activities lined up in the near future, including San Angelo Gives on May 2, The Retro Run, May 6, and PRIDE Week, June 25 - July 1.
For more information, please check out http://openarmscv.com.
Get more stories like this by
signing up for our daily newsletter, The LIVE! Daily
.