Texas' Famous Lowake Steakhouse Relocates
LOWAKE, TX - Midway between Miles and Paint Rock is the small unincorporated community in northwestern Concho County Lowake, founded in 1909. It was named after local farmers Lowe and Schlake, upon whose land the community was built. Despite its small size, Lowake is nationally know for its famous Lowake Steakhouse established in the 1960s.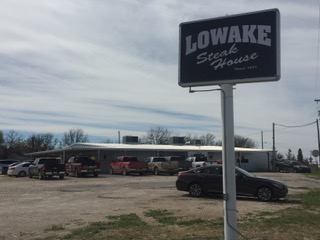 For the last 65 years, Lowake Steak House has been known as an old-fashioned Mom and Pop eatery with the best home cooked meals and Texas-sized steak portions out-of-state visitors especially rave about. Recently, the internet has been abuzz that the establishment is moving, and owner Kerry Goetz recently confirmed the news.
"We are out of the process of moving and already open in our new location at 12143 US HWY 67," he said. "We just opened Tuesday, February 28, as a matter of fact."
Goetz explained that a building "came up down the road, just 6 miles away in Rowena, and it was a brand new one."  
"For us, it was easier and faster just to relocate than rebuild a 60 plus year old building," he said.
However, Goetz reiterated that Lowake Steak House is only 6 miles away from its original location, and it's still in a small community in the middle of nowhere.
Regarding the response from Lowake's regular clientele, he added, "Some people didn't necessarily like the idea of the move, but not everybody is always happy with change. We haven't changed anything but our location, and, as a matter of fact, our menus still have the old address location on them. Most people, when they do something like this, they change a lot of stuff, but we haven't done anything different. We're still cooking the same great food the same way; it's just a nice, new [and] bigger building."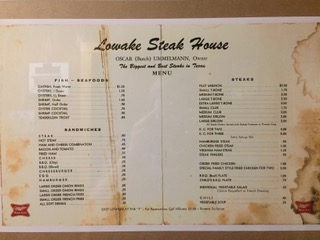 As for a re-launch or grand opening at the new location, Goetz said, "We don't really have anything in the works yet, as we are still kind of in the first week in the new place with a bunch of new people and just feeling it out. So far, we're doing pretty good and haven't had any issues; you never know, we still have the weekend coming up."
Overall, however, Goetz said he's sure things will be fine.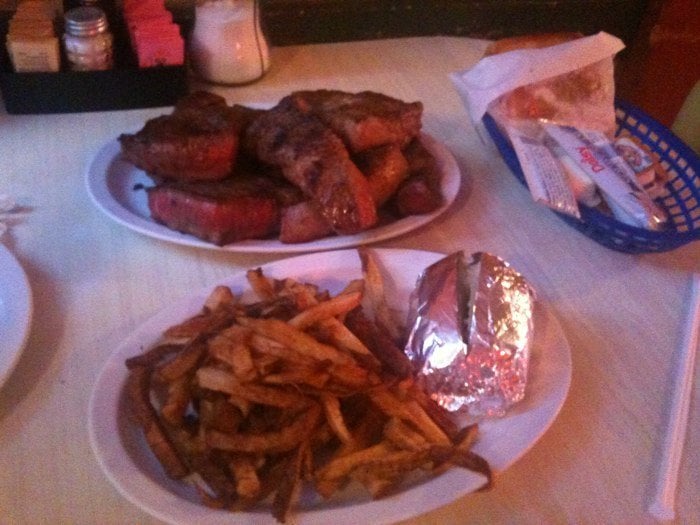 Although the famous restaurant is best known for its steak, Lowake has an extensive menu to choose from, as well as a vast variety of tasty beverages. So for those steak lovers used to frequenting the old place off FM 381 in Lowake, or for those first timers, go check out the new location in Rowena.
"It's right on the access road, right in the middle of Rowena," said Goetz.
For more information on Lowake Steakhouse, check out Facebook, or call (325) 442-3201.
Get more stories like this by
signing up for our daily newsletter, The LIVE! Daily
.