EL PASO, TX — Headed into Week 2 of the Texas High School Football Season, the San Angelo Central Bobcats still sought its first win. The 'Cats traveled to El Paso on Friday, September 1, to battle the El Paso Montwood Rams at Socorro ISD Stadium at 5 p.m.
1st Quarter
Two teams who run similar offenses jumped out of the gates and scored early and often. In the first quarter, the 'Cats marched down on the field on their first drive for an opening touchdown. Montwood answered in kind. The Rams met little resistance on their first possession to even the score at 7-7.
After the two teams traded touchdowns, a great tackle by Montwood popped that ball out of a Bobcat's hands. Central recovered, but the fumble put Central far behind the sticks. Adding insult to injury, a penalty on second down pushed the 'Cats back even further. Central punted the ball away for the first time of the evening.
Montwood picked up right where they left off previously and marched down the field for another score. Central's defense did force a fourth down try inside the Bobats' 20-yard line, but after a generous spot and a measurement, Montwood converted. The Rams scored three plays later to take the lead.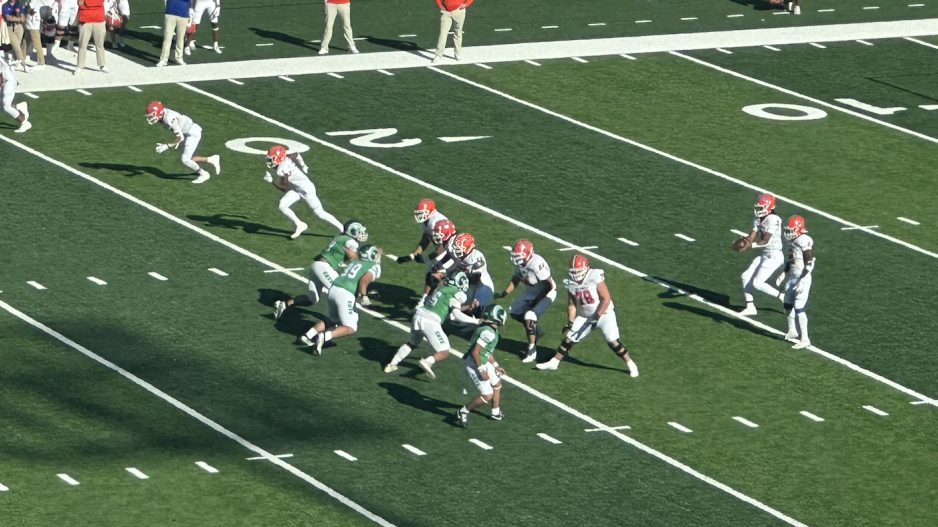 2nd Quarter
Central began the second quarter, needing to correct the recent skid. The Bobcats relied on the legs of their senior running backs, Tyree Brawley and Jayvion Robinson, to push the ball down the field. Brawley was the feature back on this drive and accumulated 21 yards with several tough runs. Inside the 10-yard line, Christian English connected with Carmelo Amigleo for an 8-yard touchdown pass. Montwood missed the point after attempt on its second touchdown, so the Bobcats retook the lead 14-13.
The 'Cats' defense finally managed to slow Montwood down on the following possession. Central stopped Montwood for three straight plays that went absolutely nowhere, and Central's defense trotted off the field. The 'Cats' offense took advantage of the momentum to drive down for another touchdown. Brawley snapped off a 22-yard rushing touchdown just before the half. 
Montwood scored with less than 2 minutes remaining in the half. The Rams failed a 2-point conversion, and the 'Cats headed to the locker room clinging to a 2-point lead, 21-19.
This San Angelo Central Bobcats coverage is presented by Angelo Bolt. 
Most Recent Videos