SAN ANGELO, TX — This week, the TLCA Lady Eagles volleyball team received its postseason All-District honors for District 6-3A. On Wednesday, November 15, the TLCA Athletic Booster Club posted the young ladies who made the list on its Facebook page.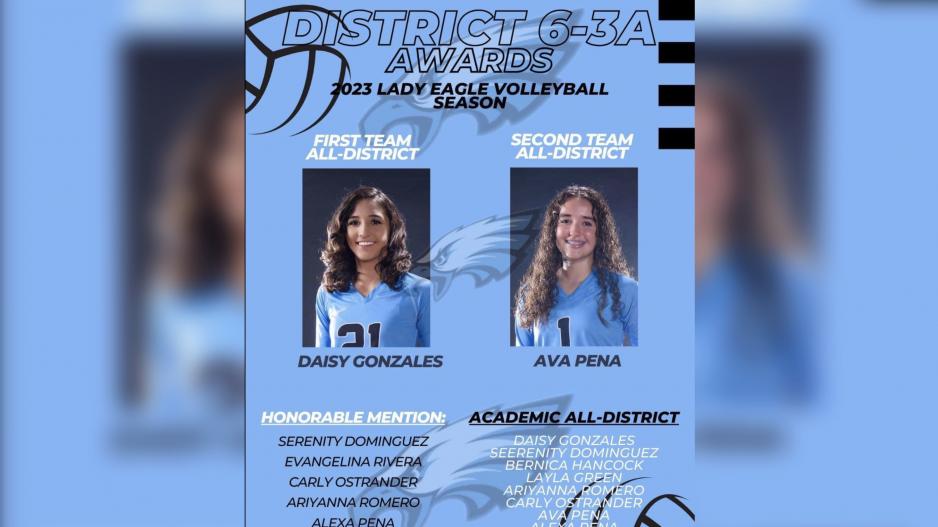 1st Team All-District
2nd Team All-District
Honorable Mention
Serenity Dominguez
Evangelina Rivera
Carly Ostrander
Ariyanna Romero
Alexa Pena
Academic All-District
Daisy Gonzalez
Serenity Dominguez
Bernica Hancock
Layla Green
Ariyanna Romero
Carly Ostrander
Ava Pena
Alexa Pena
The Lady Eagles made the playoffs but fell to Blanco 3-0 in the Bi-District Round. Despite the playoff loss, TLCA still had a season to be proud of and will come back better than ever next season.
Most Recent Videos