SAN ANGELO, TX — Texas A&M University is reportedly planning to dismiss head football coach Jimbo Fisher, according to Billy Liucci, owner of the Aggie sports fans website TexAgs. Liucci's report, released at 7:30 a.m. on Sunday, comes after Fisher's six-year tenure as head coach.
The decision to terminate Fisher's contract was allegedly made at a Texas A&M University System Board of Regents meeting last Thursday. This followed a disappointing loss to Ole Miss in Oxford, Mississippi. Despite this setback, Fisher led the Aggies to a decisive 51-10 victory over Mississippi State on Saturday, with a standout performance from third-string quarterback Jaylen Henderson, a recent Fresno State transfer.
Under Fisher, the Aggies achieved a 45-25 overall win-loss record, including a 27-21 record in the competitive Southeastern Conference (SEC). However, this season has been marred by quarterback injuries and underperformance, culminating in the reported decision to part ways with Fisher. Terminating Fisher's contract will cost the Aggies $76 million to be paid to Fisher for his remaining eight years on his contract, according to TexAgs.
The Aggies have two more games in the regular season. Next Saturday, the Aggies take on Abilene Christian University at Kyle Field in College Station and the final regular season game is against the LSU Tigers on Saturday, November 25, in Baton Rouge, Louisiana.
Liucci, known for his close ties to Texas A&M Athletics, suggests that Fisher's fate was sealed before Saturday's game. Attempts to reach Regent Randy Brooks '86 who lives in San Angelo for additional comments were unsuccessful.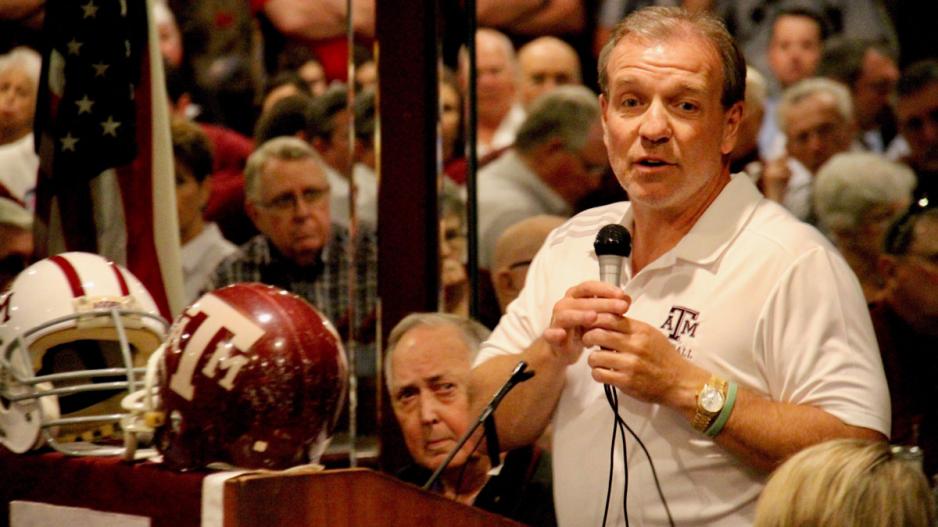 Most Recent Videos