SAN ANGELO, TX — The Angelo State Rams close out the 2023 regular season on Saturday, November 11, 2023. The Rams host Western Oregon for a final Lone Star Conference matchup that is a must-win for ASU if the Rams want to keep any chance of a playoff berth alive.
The Rams took down Midwestern State 27-12 a week ago, and at his weekly press conference earlier this week, Head Coach Jeff Girsch talked about the win over Midwestern State and what he expects from Western Oregon this weekend. 
Check out the press conference below:
GAME DETAILS
Angelo State Rams (6-3, 5-2 LSC) vs. Western Oregon Wolves (4-4, 3-3 LSC)
Saturday, November 11, at 6 p.m.
LeGrand Stadium in San Angelo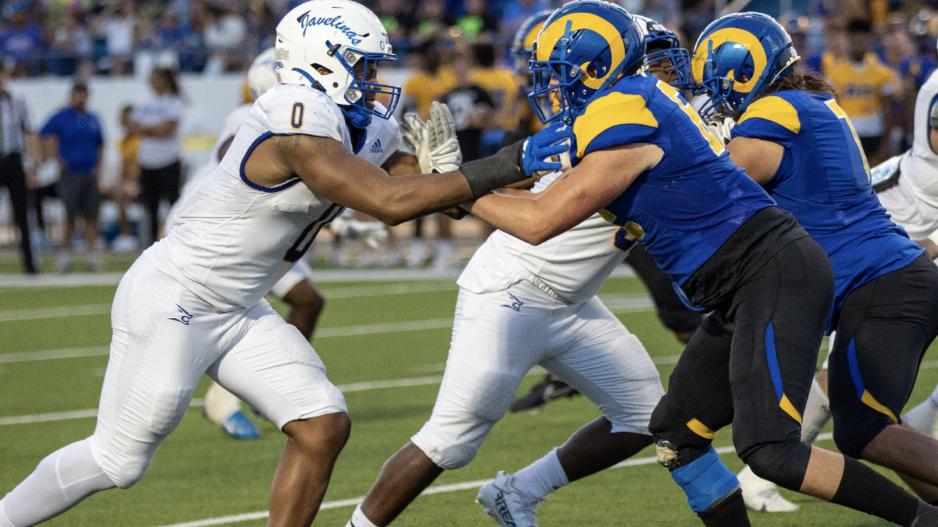 Angelo State's playoff ambitions still hang in the balance. According to ncaa.com, the way Division II football playoffs work is every team in the four Super Regions that is DII eligible can qualify for the tournament. The NCAA DII football national committee provides three Super Regional Rankings over the final three weeks of the regular season to show the top 10 teams from each region. The top seven seeds in each regional ranking advance to the DII football championship tournament.
Currently, Angelo State sits at No. 8 in Super Region 4. If the Rams have any hope of moving up one spot to sneak into the tournament, they have to secure a win at home this weekend. The Rams played a tough schedule this season, and the NCAA DII football national committee recognizes that. The three losses the Rams have this year were all close games throughout, and that will help Angelo State next week.
Most Recent Videos