SAN ANGELO, TX — On Friday, September 15, the TLCA San Angelo Eagles put their 2-game win streak on the line when Ingram Moore Warriors came to town. At Lake View Stadium, the two offenses put up over 80 points, but the Warriors proved to be too much for the Eagles and took home the victory, 51-36.
Ingram Moore jumped out to an early lead in the 1st quarter. Despite giving up points, the Eagles held the Warriors to a field goal. With a little more than five minutes to play, the Eagles answered. Faced with a 3rd and 15 on Ingram Moore's side of the field, Eagles quarterback Laynbe Honea delivered a strike to the corner of the end zone to take the lead. 
The Eagles' offense continued to churn and put up two more touchdowns to lead 21-10 with just over two minutes left in the first half. Ingram Moore changed the momentum of the game in the final two minutes. First, the Warriors ran a reverse on the kickoff and outran all Eagle defenders to the house. After getting the ball back, Ingram Moore would score again to take a 24-21 lead headed to the locker room.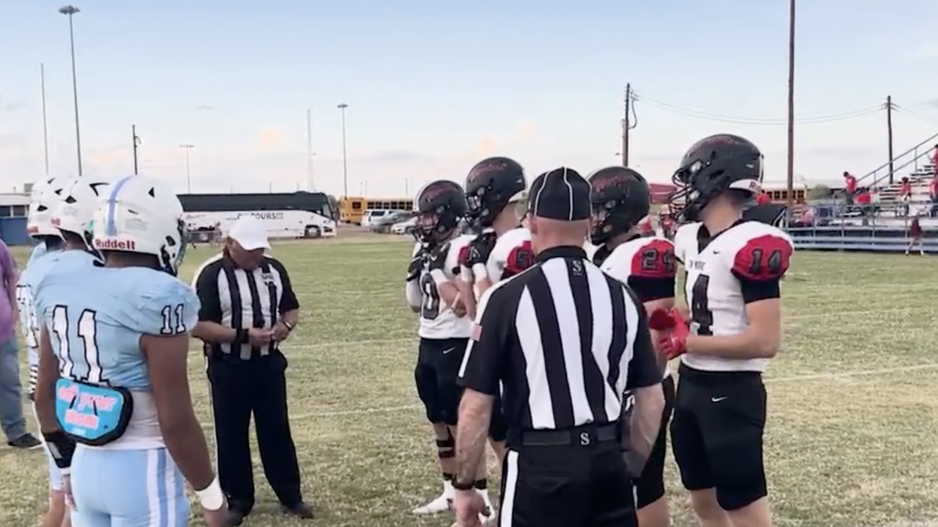 In the second half, both teams traded scores to keep the lead at three midway through the 3rd quarter. After that, two key turnovers by TLCA put the game away for Ingram Moore. The Eagles couldn't find the same magic on defense they had in the first half and fell too far behind. TLCA would put up another touchdown before the game was over but fell at the end 51-36.
Check out the full game highlights below:
TLCA San Angelo (2-2) host the Stanton Buffaloes next Friday, September 22, at Lake View Stadium in San Angelo. Kickoff is scheduled for 7 p.m.
Most Recent Videos