DALLAS, TX — After they allowed three goals in the opening period of Game 6 on Monday night, the Dallas Stars fell to complete domination by the Vegas Golden Knights at the American Airlines Center in Dallas. The slow start, combined with goals from Knights' William Carrier, William Karlsson, and Keegan Kolesar in the 1st period, put an end to Dallas' championship ambitions, 6-0. 
Coming back in a series down 3-0 was always a tall order for the Stars. The fact that they pushed the Conference Final to 6 games after the suspension of Captain Jamie Benn showed how resilient this Stars team can be. In the end, Dallas just ran out of gas. "It was maybe one too many nights of us going to the well in an elimination game," Stars head coach Peter DeBoer said. 
"I think that was our fourth, and I don't think Vegas has played one yet. Every time you play an elimination game, it takes a toll physically and mentally. It's hard to refill that tank over and over again. I just didn't think there was a lot left tonight."
Benn returned to the lineup after he served his 2-game suspension for cross-checking Knights' Captain Mark Stone in Game 3 last week. Dallas managed to stave off elimination without Benn in a 4-3 overtime victory in Game 4 and a 3-2 win in Game 5. However, the Stars had no answer for the Knights' aggressive style in Game 6. They simply ran out of gas.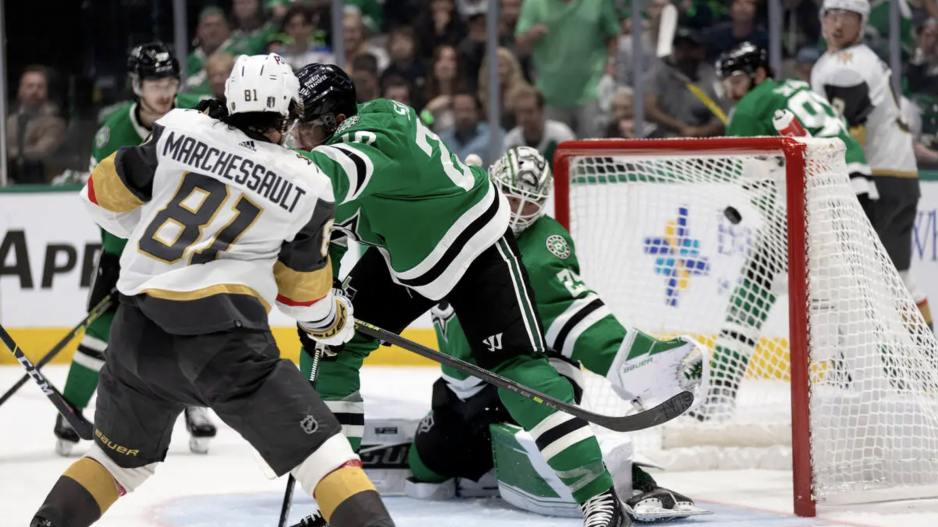 Vegas's Jonathan Marchessault made it 4-0 at 10:25 of the second period, Karlsson scored his second at 2:06 of the third period, and Michael Amadio rounded out the scoring at 12:25. Goalie Adin Hill made 23 saves for his second shutout of the playoffs.
"They came out hard and found a way to get some early ones, and we couldn't find a way to one by their guy to try and get some momentum," Jamie Benn said. "We've come back from two goals or more lots this year, and obviously, we didn't want to be in that hole."
Despite the series loss, Dallas considers 2023 a successful season after they finished second in the Central Division (47-21-14) and only one point behind the Colorado Avalanche. In the playoffs, the Stars beat the Minnesota Wild in six games and the Seattle Kraken in seven games before finally falling to Vegas in 6 games. 
Most Recent Videos