CHICAGO, IL — San Antonio Spurs fans have renewed hope for the future after the Spurs hit the Lottery on Tuesday. Victor Wembenyama, the number one prospect ahead of this year's NBA Draft, looks like a lock for San Antonio. The 7'3", 19-year-old is anticipated to make an immediate impact. 
Wembanyama has some big shoes to fill in San Antonio. The last two big men the Spurs drafted first overall, David Robinson first overall in 1987 and Tim Duncan in 1997, are now in the Hall of Fame. The French Phenom seems up to the task. No player has had the level of anticipation coming into the NBA Draft since Zion Williamson or maybe even the hype surrounding Lebron James. At 7-foot-3 and with the ability to shoot from anywhere on the court, pass like a point guard, and drive the basket, Wembanyama should make noise on day one.
He had a message for the Spurs. "I'm trying to win a ring ASAP," Wembanyama told ESPN after the lottery results. "So be ready."
It's the third time the Spurs have won the lottery, and on both previous occasions, they made picks that paid off for decades. They chose Robinson in 1987, Duncan in 1997, and those Hall of Fame big men were a major part of how the Spurs became a team that won five NBA titles under coach Gregg Popovich.
The Spurs General Manager Brian Wright called the lottery pick "an incredible day for the fans." 
"People talk about generational talents, and you only think on-court skill, but it's bigger than that," Wright said. "Peter talked about his ability to be a great teammate, his ability to think the game, unique challenges. You see him doing things that you wouldn't have even guessed someone could do — his approach, his professionalism. I think when you use the word generational talent, it extends beyond just your ability to put the ball in the basket. And he's unique in so many ways."
The Spurs finished tied for the second-worst record, 22-60, in the NBA in 2023 and desperately need help to turn their fortunes around. Greg Popovich and San Antonio have had great success with foreign players before Manu Ginobili and Tony Parker, so Wembanyama shouldn't find the transition to San Antonio too incredibly difficult.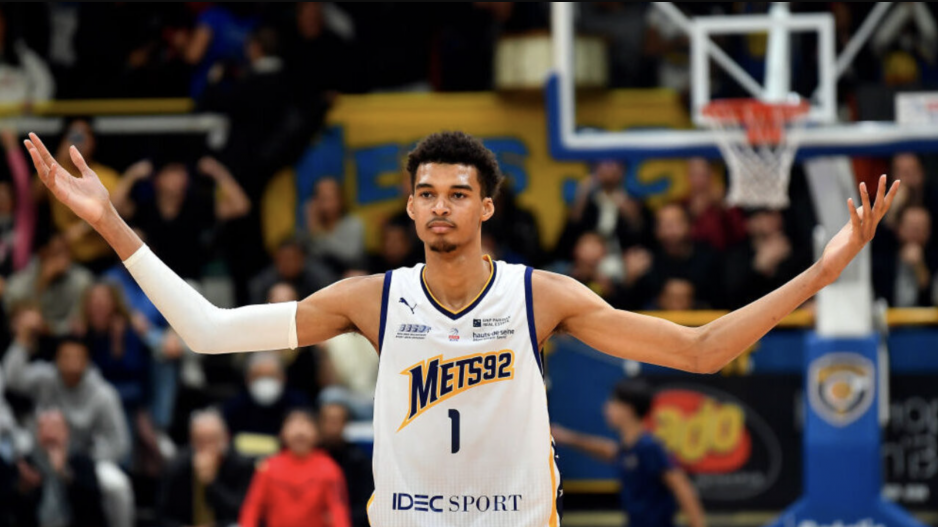 Wembanyama finished his regular season with Boulogne-Levallois of France's top pro league earlier Tuesday. His 22-point effort was good enough to clinch the league's scoring title. It was shortly past 2 a.m. Wednesday in Paris when the lottery results were revealed, and Wembanyama was gathered with family and friends for a celebration.
"Can't really describe it," Wembanyama said in his interview with ESPN, "It's a really special moment."
Here are the final results from the 2023 NBA Draft Lottery.
Most Recent Videos