GLEN ROSE, TX — The potential for severe weather and flooding caused a time change for the Wall Hawks Area Round playoff matchup against Bowie High School this weekend in Glen Rose.  Originally, the Hawks were to play one game on Friday and possibly two on Saturday. With storms and heavy rain a serious possibility, there has been a change to the schedule. 
According to Wall's sports page on Facebook, the Hawks will now play their first game on Friday, May 12, at 5 p.m., with Game 2 following 30 minutes after the conclusion of Game 1. This change may eliminate the need for a Saturday game at all, and in the event, a Game 3 is needed, the UIL will only have to reschedule one game.
The Hawks face a talented Bowie Jackrabbits squad that beat Peaster in two-straight games last week. Bowie finished their regular season with a 20-10 (9-3) overall record and second only to Holliday in their district. Hawks' Skipper Jason Schniers has a lot of respect for the Jackrabbits. "Bowie is a team who is fundamentally sound in all phases of the game. They throw strikes, play good defense, and have disciplined hitters throughout their lineup," Schniers said.
Wall knows Bowie well, as the Jackrabbits ended the Hawks' season last year in the Regional Quarterfinal. "We faced them last year in the Regional Quarterfinal Round, and they went on to play in the Regional Final. They have some key returners from last year's team, "Schniers continued.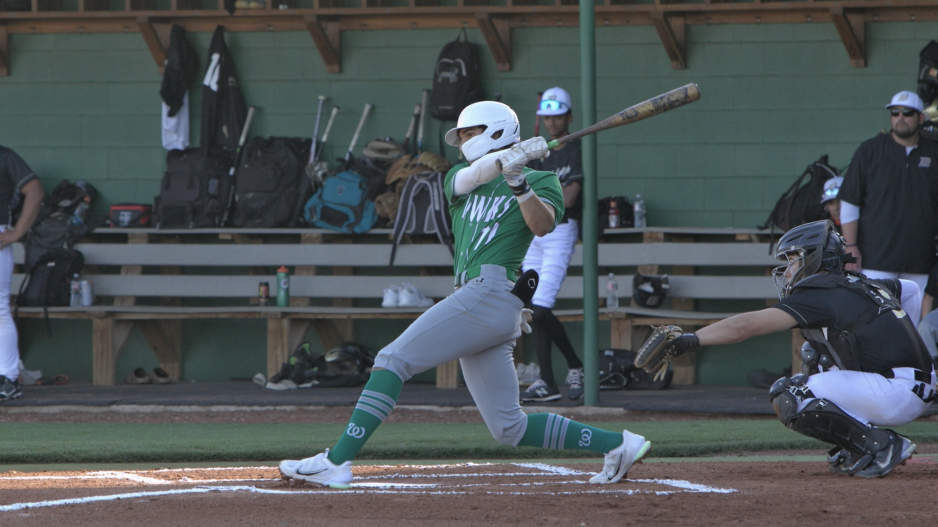 Coach Schniers hopes his guys can get it done this time around, and the Hawks have the talent to do so. After a narrow 5-4 victory in Game 1 against Brady last week, Wall exploded on offense. They dominated the Bulldogs 20-4 to win in five innings. The Hawks will need some of that this weekend against Bowie. "We need to continue to play our style of baseball," Schniers said of his team. "We need to put pressure on them defensively and limit any extra opportunities for Bowie. As I told our kids, we just need to play as we have most of the season to this point."
Weather permitting, Wall has a chance to end the series on Friday night if they win both Game 1 and Game 2. That's a tall order for a team as skilled as the Jackrabbits, but the No. 9 ranked Wall Hawks are no slouches either.
Most Recent Videos