LOUISVILLE, KY — The 149th Kentucky Derby crowned another winner on Saturday, May 6. Mage crossed the finish line first to win the $1.86 million purse, the golden trophy, and the rose blanket. Mage's jockey was Javier Castellano, and his trainer was Gustavo Delgado. On a day that saw two horses die before the "Greatest two minutes in Sports," this year's Kentucky Derby finally came to an end.
A total of seven horses died throughout the duration of Kentucky Derby week. Four of them had to be euthanized on the track. Freezing Point and Chloe's Dream were the latest victims to die today. A third horse left the track in an equine ambulance after Saturday's 10th race, the Churchill Downs Stakes.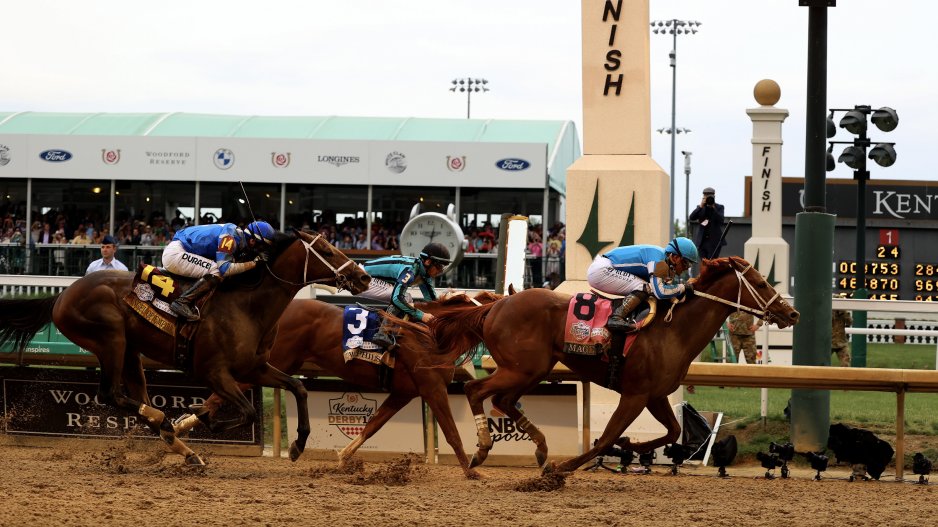 Mage surged late, entering the final stretch to take the day. The horse held off several challenges down the stretch to cross the finish line first. Castellano explained after the race that his mentality was to "never give up, always try hard, do the right thing," and he saw his horse follow those same virtues. "He's got a lot of heart," Castellano said of Mage after the race. "He's a little horse but (has) a big heart."
Check out the full running of the race here.
The next leg of the Triple Crown in the Preakness Stakes on May 20, but it is still unclear whether or not Mage will even participate. If Mage does compete, then the horse has the chance to become the first horse to follow a Kentucky Derby victory with another at Pimlico Race Course since Justify did it in 2018.
Most Recent Videos