LOUISVILLE, KY — The Kentucky Derby week is off to a rough start this week. Already, four horses died in the first six days of races. Kentucky Derby qualifier, "Wild on Ice," was among those horses to die. The horse was euthanized following an injury sustained in a training session on Thursday, April 27.
Three other horses died from Saturday to Tuesday. Two horses trained by Saffie Joseph Jr. and owned by Ken Ramsey collapsed and died after Race No. 8 on the Churchill Downs turf course, one on Saturday and another on Tuesday. Early in the races on Tuesday, a 3-year-old filly trained by Wayne Lukas and owned by Willis Horton Racing fell in the stretch of the Churchill Downs turf course. The filly was euthanized on the track following the horrific injury. Daily Racing From confirmed all the deaths.
Few details are available for "Wild on Ice." The horse was training before suffering a fatal hind leg injury. The horse was transported to Rood & Riddle Equine Hospital in Lexington, where he was later euthanized.
Churchill Downs has not reacted to the horse deaths, nor have they made a statement.
Joseph Jr., who lost two horses to collapse in three days, expressed his emotions regarding the situation. "It shatters me," he said. "The odds of that happening twice it doesn't add up. Theories aren't going to help anything. We need facts. Twice in three days? First two runners with the same owner? It's mind-boggling."
The unprecedented deaths are a reminder of the darker side of horse racing. With the sport already in decline, new fans may be turned off the sport because of the possibility of death for the competitors.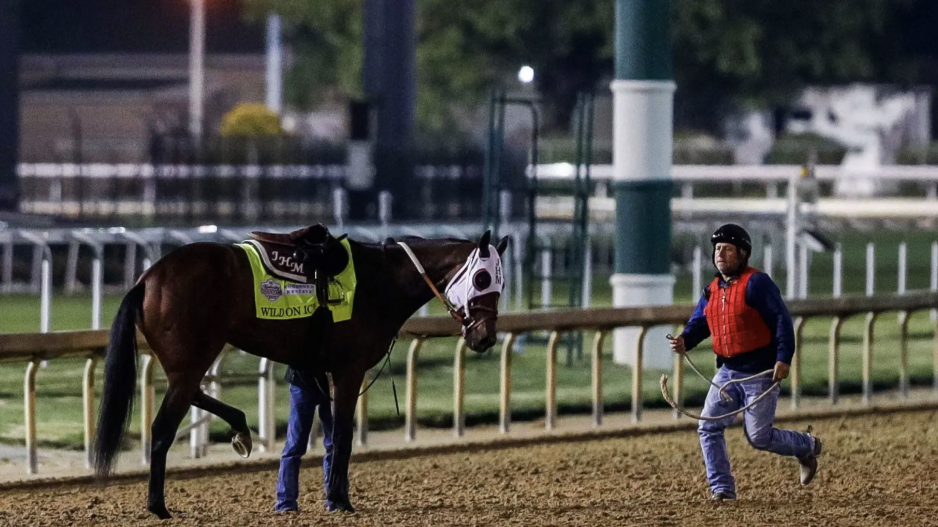 Most Recent Videos