ABILENE, TX — The Wall Hawks and Jim Ned Indians baseball teams battled it out at McMurry University on Monday night, May 1, to determine who took home the 2023 District Championship. After falling behind early in the first inning, the Wall Hawks played flawlessly the rest of the contest to cement a dominant win, 12-3. The Hawks won themselves a district championship and secured the 1-seed for the upcoming postseason.
With the exception of the fourth inning, the Hawks scored at least two runs in every inning to win. The offense continues to dominate as they enter the playoffs this weekend. Wall is capable on both offense and defense this season. Pitcher Luke Kemp has thrown for multiple no-hitters on the year, and the offense can ignite for 10+ runs in any game.
This postseason, the Hawks match up against the Brady Bulldogs in a best-of-three-game series beginning on Thursday, May 4, at 6:00 p.m. Game 2 is scheduled for Friday, May 5, at 7:00 p.m., and Game 3 (if necessary) will be played on Saturday, May 6, at 3 p.m. All games will be played at Walt Driggers Field at McMurry University in Abilene.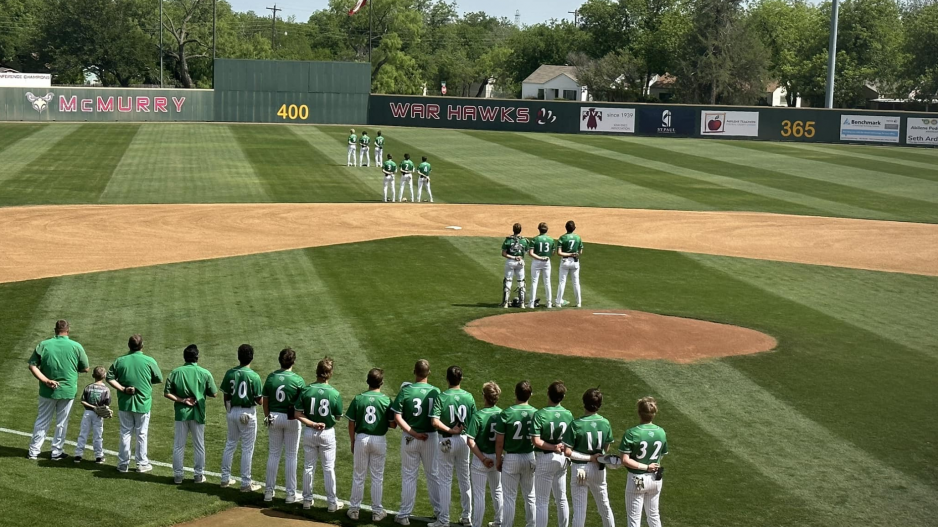 The Hawks finish their regular season with an 18-3-1 overall record and a near-perfect 11-1 in district play. Wall is the 2023 District 6-3A Champions and looks to add a few more trophies to their already full trophy case in the coming weeks. Wall won the Texas High School Baseball State Championship back in 2019.
According to Max Preps, the Brady Bulldogs finished their 2023 regular season with a 7-9 overall record and in fourth place in their district (4-6). The Bulldogs squeaked into the playoffs but should not be underestimated in the postseason. Brady took down Wall's fellow district 6-3A member TLCA in basketball earlier this school year.
Most Recent Videos