ARLINGTON, TX — The Texas Rangers walked away on Sunday, April 30, with a statement win over the Yankees. These are not the Rangers from a year ago. With one swing of the bat in the first inning, Texas Tech grad Josh Jung spurred the Rangers to a 15-2 thumping of the New York Yankees. Texas took three out of four games from the Yankees in the four-game series, which started last Thursday.
Jung stepped up to the plate in the bottom of the first with the bases loaded. Yankees' pitcher Nestor Cortes left one in the zone, and Jung sent the ball for a ride. His grand slam propelled the Rangers to an early lead that they never surrendered throughout the contest.
Cortes left the worst start in his Yankees career after he gave up seven runs in 4⅔ innings. The first-time All-Star from a year ago now has a 4.91 ERA. Jung had himself a career day with five RBIs.
While the Yankees played their third straight game without their stars Aaron Judge and Giancarlo Stanton, the slumping Yankees just did not seem like themselves in the rout. They now have lost six out of the last eight games. On the other hand, the resurgent Rangers continue to power their way through the early part of the season with a 17-11 record and remain in first place in the AL West over the defending champion Houston Astros (15-13) in second place. The Astros avoided the sweep against the Philadelphia Phillies on Sunday with a 4-3 victory.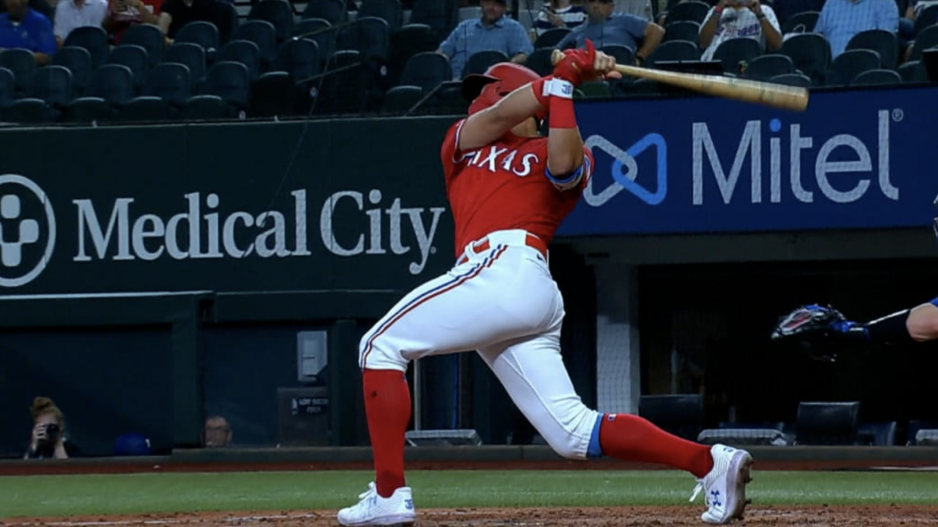 The Rangers' Nathaniel Lowe and Adolis Garcia added home runs in the victory. Texas hosts the Arizona Diamondbacks on Tuesday, May 2, in the first of a two-game series. The first pitch is scheduled for 7:05 p.m. at Globe Life Field in Arlington.
Most Recent Videos