SAN ANGELO, TX — Angelo State University held a groundbreaking ceremony Thursday for the Angelo State Women's Soccer program at the soccer fields. The university plans to build a $2.4 million clubhouse for the soccer team.
The clubhouse will be a four thousand-square-foot facility and is the next phase in ASU's Soccer Complex renovation project. The ladies will finally have an area all to themselves. Since the Soccer program began in 1996, the Rambelles' only option was to use extra locker rooms in the Junell Center. The new facility will have state-of-the-art security, dressing rooms, meeting rooms, and new offices.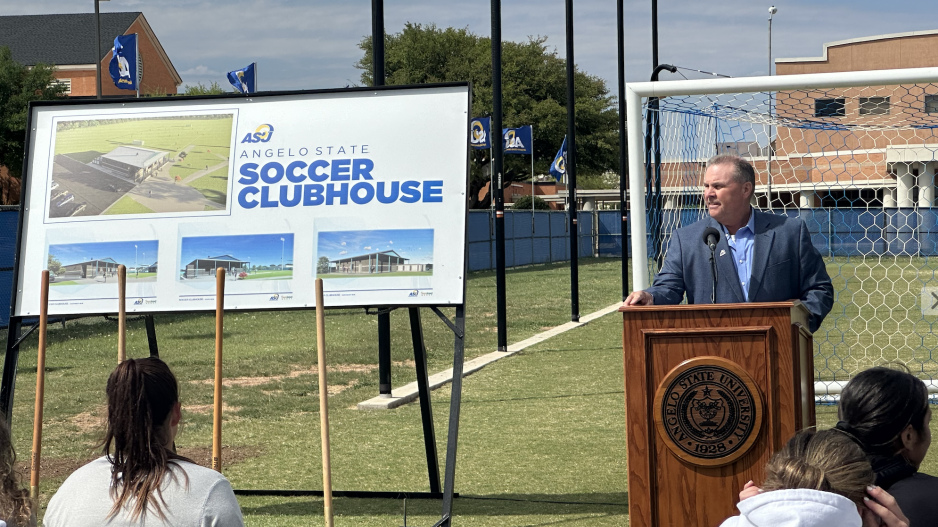 Head Coach Travis McCorkle spoke about the importance of the renovation and construction project. "It helps elevate the program. It helps give us the same or better (facilities) than every team we play against," he said.
"Now, when a recruit comes into town, and they say they don't even know where San Angelo is, now they come in and see everything that has been put into ASU soccer. They will say I have to go there. That school is serious about what is happening with their soccer program."
The renovation complex's first phase included stadium seating, a steel canopy covering, a new press box, and other related infrastructure. Previously only able to hold about 500 people, the additional stadium seating significantly increased the stadium's overall capacity.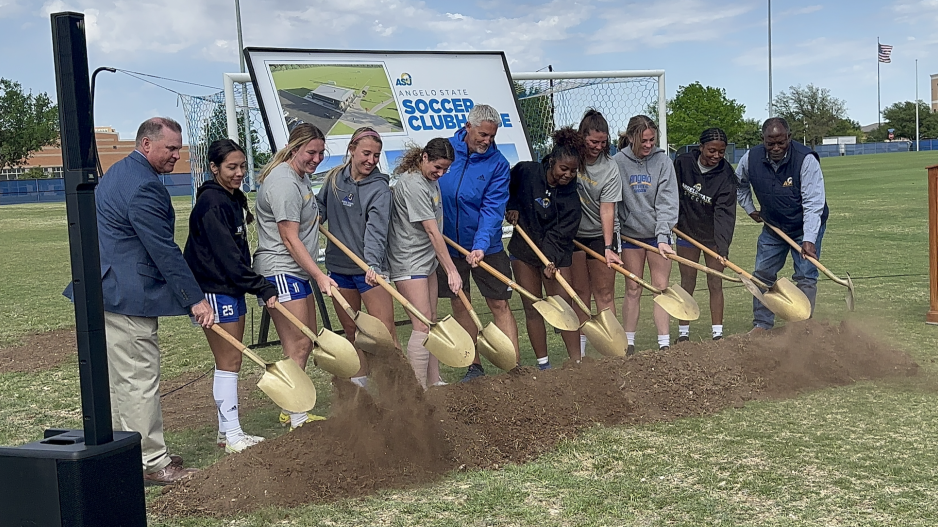 Athletic director James Reid began the presentation by highlighting all the new features Angelo State's soccer complex had to offer. He introduced Angelo State's president Ronnie Hawkins before Coach McCorkle and the ASU Soccer Seniors grabbed shovels and "broke ground" on the new project.
Most Recent Videos