ATLANTA, GA —The Angelo State Rambelles' basketball season came to a close last weekend, March 11, when they fell to UT Tylers in the semifinal of the South Central Regional 71-61. While the season might be over, one particular Rambelle raked in some post-season honors. Junior Guard Sawyer Lloyd was named an Honorable Mention All-American by the Women's Basketball Coaching Association (WBCA).
Per angelosports.com, here is the full All-American List selected by WBCA.
2023 WBCA NCAA Division II Coaches' All-Americans:
| | |
| --- | --- |
| Hannah Belanger | Truman State University |
| Samantha Bowman | Central Washington University |
| Breanna Campbell | Glenville State College |
| Grace Foster | Lubbock Christian University |
| Ariel Jones | Shippensburg University |
| Sydney Kin | University of Tampa |
| Dawnyel Lair | California State University, Dominguez Hills |
| Brooke Littrell | University of Central Missouri |
| Brooke Olson | University of Minnesota Duluth |
| Annie Roshak | Ashland University |
 
 
Here are the student-athletes who received the 2023 WBCA NCAA Division II Coaches' All-America honorable mention:
 
Name
School
 
Lytoya Baker
Le Moyne College
Kaylee DaMitz-Holt
Drury University
Aislinn Duffy
Augustana University
Rana Elhusseini
Edinboro University
Nicole Flennaugh
California State University, Los Angeles
Erin Fry
Regis University
Ashley Ingram
Texas Woman's University
Jaclyn Jarnot
University of West Florida
Tre'Zure Jobe
Emporia State University
Leah Johnson
West Chester University
Mackenzie Johnson
Young Harris College
Sawyer Lloyd
Angelo State University
Caroline Martin
University of North Georgia
Haley Meinel
Thomas Jefferson University
Sofia Persson
Eckerd College
Samantha Pirosko
Gannon University
Haley Schubert
Lee University
Emily Spitzley
Grand Valley State University
Abby Spurgin
Hawaii Pacific University
Ashley Steffeck
Colorado School of Mines
Lacy Stokes
Missouri Southern State University
Melijah Sullivan
University of Tampa
Jami Tham
Tusculum University
Adriana Timberlake
Southern New Hampshire University
Taylor Tomlinson
American International College
Bryanna Troutman
Wingate University
Brooke Walling
Western Washington University
Maggie Whitmore
Bentley University
Braelyn Wykle
Carson-Newman University
Kaitlyn Zarycki
Saginaw Valley State University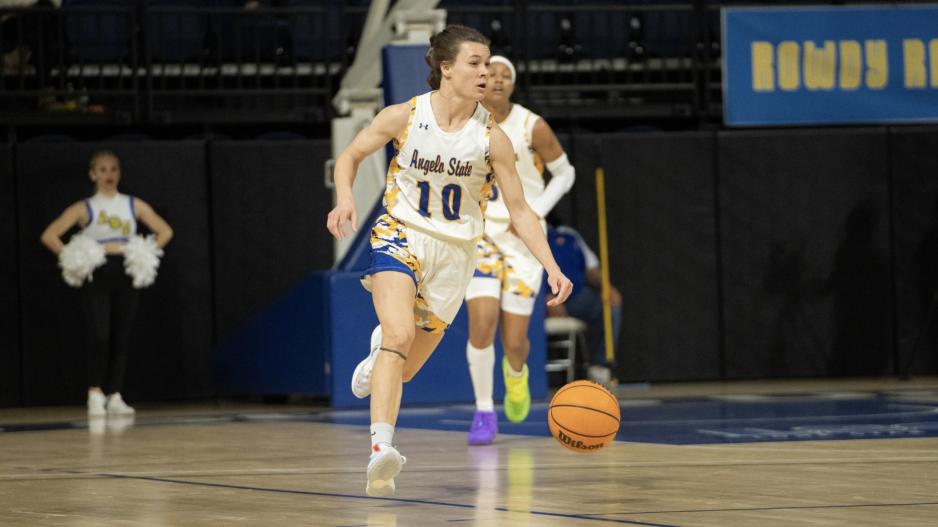 Another superstar season on the court and her first career All-American selection happen as the Rambelles had one of their better seasons in program history. For the Wall Native, Lloyd posted a career-best in points per game with 15.5, 8.1 rebounds per game and became the all-time assist leader at Angelo State after compiling 163 assists on the '22-'23 season.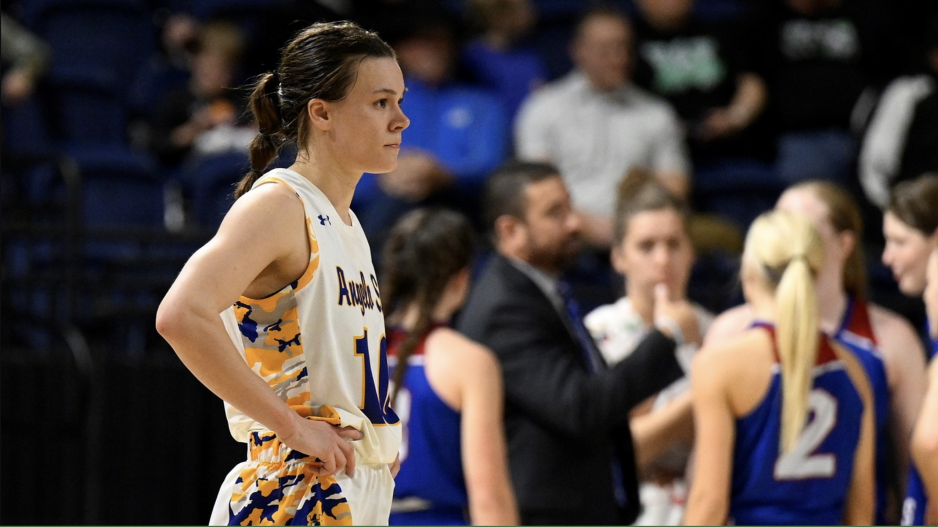 Other honors Lloyd received this season included Lone Stary Conference Player of the Week six different times (four defense, two offense) throughout the season. Sawyer also put up nine double-doubles and one triple-double (in the first round for the post-season tournament) this year.
She also eclipsed the 1,000-point mark this season and sits at 10th all-time in scoring at Angelo State with 1,274 points. Now in the Coaching, Sport, Recreation, and Fitness Administration master's program at Angelo State, the young lady has a bright future ahead of her.
Most Recent Videos