SAN ANGELO, TX — March Madness officially tipped off on Thursday, March 16. While many top-seeded programs took care of business and advanced to the next round, several did not. Upsets abound in the NCAA Tournament every year, and yesterday, we had two wild ones. The NCAA says that only 0.12% of tournament brackets remain perfect after the results from a crazy Day 1.
SOUTH
(1) Alabama 96 (16) Texas A&M CC 75
(8) Maryland 67 (9) West Virginia 65
(5) San Diego St. 63 (12) Col. of Charleston 57
UPSET: (13) Furman 68 (4) Virginia 67
(3) Baylor 74 (14) UCSB 56
(7) Missouri 75 (10) Utah St. 65
USPET: (15) Princeton 59 (2) Arizona 55
The South Division of the Bracket surprised everyone across the country. They not only had two major upsets, but both came from schools in the bottom-ranked seeds. First, no. 13 Furman defeated Virginia on an errant pass that turned into a made three-point shot with less than three seconds to go.
Most surprising, however, had to be Princeton beating No. 2 Arizona. The Wildcats' loss busted almost every bracket left after the Virginia game. Arizona's early exit from the tournament is disappointing to all their fans and everyone else, including President Joe Biden, who picked the Wildcats to win it all this year.
MIDWEST
(1) Houston 63 (16) N Kentucky 52
UPSET: (9) Auburn 83 (8) Iowa 75
UPSET: (10) Penn St. 76 (7) Texas A&M 59
(2) Texas 81 (15) Colgate 61
The Midwest only had four games on opening day, and the upsets looked more like beatdowns at the end of the day. While Auburn and Iowa were essentially evenly matched, the beat-down Penn State gave the Aggies was, frankly, embarrassing for Texas A&M.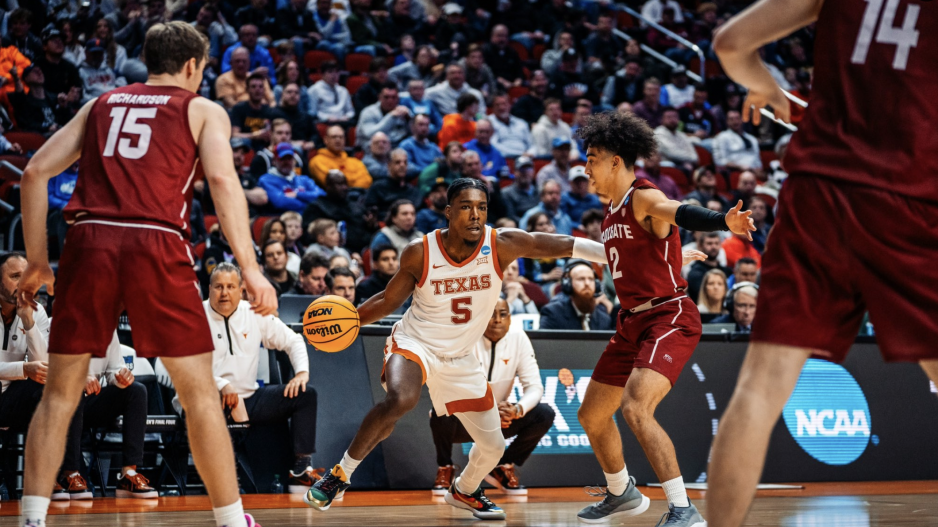 EAST
(5) Duke 74 (12) Oral Roberts 51
(4) Tennessee 58 (13) Louisiana 55
No upsets occurred in the East Division. No. 13 Louisiana played a heck of a game against the 4th-seeded Volunteers but couldn't quite get it done in the end.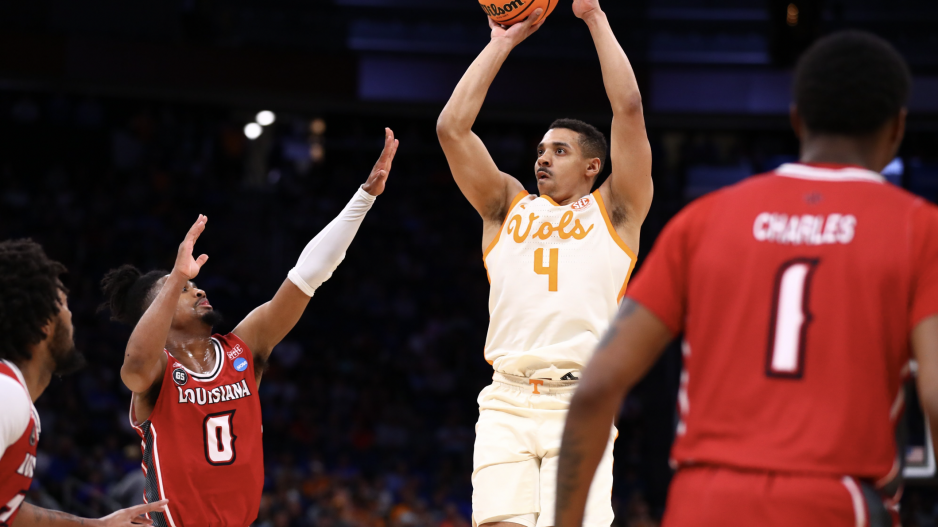 WEST
(1) Kansas 96 (16) Howard 68
(8) Arkansas 73 (9) Illinois 63
(7) Northwestern 75 (10) Boise St. 67
(2) UCLA 86 (15) UNC Asheville 53
In the tamest division of the tournament so far, the West's winners were the one's that we all predicted.
Most Recent Videos