SAN ANGELO, TX — The 2022-23 high school basketball season is officially in the books, and it's that time of year for the COVER1 Crew to announce the ALL-COVER1 Team. The individuals who made this list demonstrated exemplary talent and performance throughout the 2022-23 basketball season and the playoffs. Congratulations to all the Student-Athletes who made the list.
ALL-COVER1 MVP
Trevin Coffell, Irion County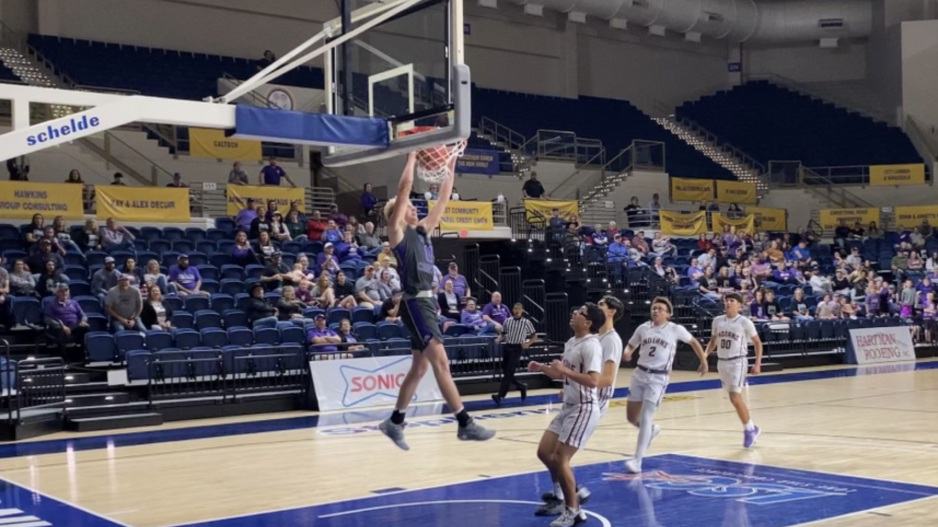 This young man showed up in a big way for the Hornets in every game this season. Coffell averaged more than 20 points per game and led the Hornets in almost every other category. Opposing head coaches spoke of him well and said that he was a nightmare to prepare to play.
"Trevin Coffell has always impressed me. He is a great player and carries himself correctly on the court. I have a ton of respect for that young man. He is one of the best players I have ever coached against." - Per one of the coaches who coached against Coffell this year. 
Coffell helped lead Irion County to a 27-2 overall record and a perfect 10-0 mark in the district that earned the district title. The Hornets' romp through the playoffs came to an end against Benjamin in the Regional Semifinal.
The Senior also helped lead Irion County's Football team to an appearance in the State Semi-Finals. Although the Hornets did not go as far as they wanted this year, this team was undoubtedly as dangerous as they were in part because of Trevin Coffell.
ALL-COVER1 ALL-STAR Team
Kollin Allbright, San Angelo Central
Everson Armstrong, Wall
Drew Sherrill, San Angelo TLCA
Jaron Slaton, Christoval
Jarrett Brown, Reagan County
Hayven Book, Miles
Coach - Kyle Brown, Reagan County
1st Team ALL-COVER1
Jacob English, San Angelo Central
Christian "Squeaky" English, San Angelo Central
Augden Hallmark, Wall
Jaidden Villanueva, San Angelo TLCA
Kason Brown, Reagan County
Bo Morrow, Irion County
Caleb Easterly, Water Valley
Coach - John Morrow, Irion County
2nd Team ALL-COVER1
Garrett Everett, Brady
Jaedyn Gipson, San Angelo Central
Johnny Monreal, Sterling City
Sevastian Salinas, Christoval
Tony Cabrera, San Angelo Lake View
Shelton Petrey, Miles
Carson Ellison, Miles
Coach - Kent Sherrill, San Angelo TLCA
Honorable Mentions
Ty Turner, Sterling City
Hayden Schmidt, San Angelo Central
Luis Casillas, San Angelo TLCA
 
GIRLS
MVP
Robbi Martinez, Eldorado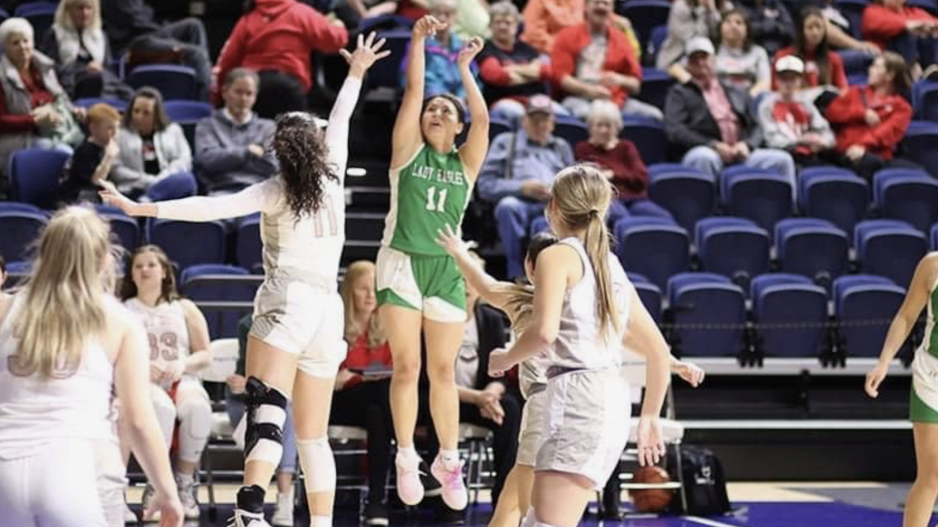 Martinez was an absolute force for the Lady Eagles this season. She averaged 23.6 points, 5.2 assists, 6.4 rebounds, and 5.8 steals per game. She not only led Eldorado in scoring on the year, but her defense was just as crucial to her team as her offensive production. 
Robbi helped lead her team to a 29-8 overall record and a 10-4 record in an insanely competitive district. Their third-place finish sent the Lady Eagles to the playoffs, where they claimed the Bi-district championship over the Miles Lady Bulldogs before falling to New Home in the Area Round.
ALL-COVER1 ALL-STAR Team
Kamryn Williams, Wall
Nevaeh Hearne, San Angelo Central
Callie Briley, Veribest
Melanie Rainey, Irion County
Halle Hughes, Christoval
Lola Whisenhunt, Brady
Coach - Brady Clark, Christoval
ALL-COVER1 1st Team
Brylyn Watts, Wall
Jewels Perez, San Angelo Central
Logan Prater, Eldorado
Madyson George, Christoval
Cora Blackwell, Veribest
Mia Davidson, Ozona
Raelee Garza, Ozona
Coach - Jacob Conner, Irion County
 
ALL-COVER1 2nd Team
Addison Martin, Ballinger
Hannah Burk, Wall
Alyssa Barron, San Angelo Central
Jayla Williams, Sonora
KK Hart, Irion County
Addy Easterwood, Brady
Kaleigh Elliot, Miles
Coach - Tom Briley, Veribest
Honorable Mentions
Anna Wierzowiecki, San Angelo Central
Sydnee Moore, San Angelo Central
Jordyn Walker, Christoval
All of the Student-Athletes that made the list had exceptional basketball seasons. To those who return next year or did not make the list this season, all of us on the Cover1 Crew look forward to watching everyone play again next year.
Most Recent Videos