SAN ANGELO, TX – The Angelo State University Ram Basketball team is looking to capture another Lone Star Conference Championship in the conference tournament this weekend.
According to Angelo Sports, on Feb. 28, 2023, the Rams are coming off a 23-5 regular season. The Angelo State men's basketball team begins their postseason journey this weekend in Frisco at the Comerica Center.
They open the men's quarterfinal day of action on Friday at noon, facing sixth-seeded DBU.
The Rams average 74 points per game on 45.6 percent shooting; defensively, they hold opponents to 66.6 points per game on 42.6 percent shooting; the Rams also force opponents into 15.3 turnovers per game.
Kevon Godwin has led the Rams' offense all season; he averages 17.8 points per game, third in the LSC. He also leads the conference in three-pointers made (71) and three-point percentage (40.8 percent).
Fredelin De La Cruz is fifth in the conference with 6.7 rebounds per game, and Willie Guy is seventh in assist/turnover ratio.
The Rams' defense, led by senior Steve Webb, leads the LSC in steals with 8.4 steals per contest. Webb leads the LSC with 1.8 steals per game.
In the Rams and Patriots' only meeting this season, the Rams prevailed 71-57 on February 16th in San Angelo. Godwin and Devaughn Thomas scored 14 points each in that game, while Webb added 12 more. Both Thomas and Webb, alongside De La Cruz, grabbed three steals in a game where the Rams forced the Patriots into 23 turnovers.
The Patriots lead the all-time series 4-1 over the Rams.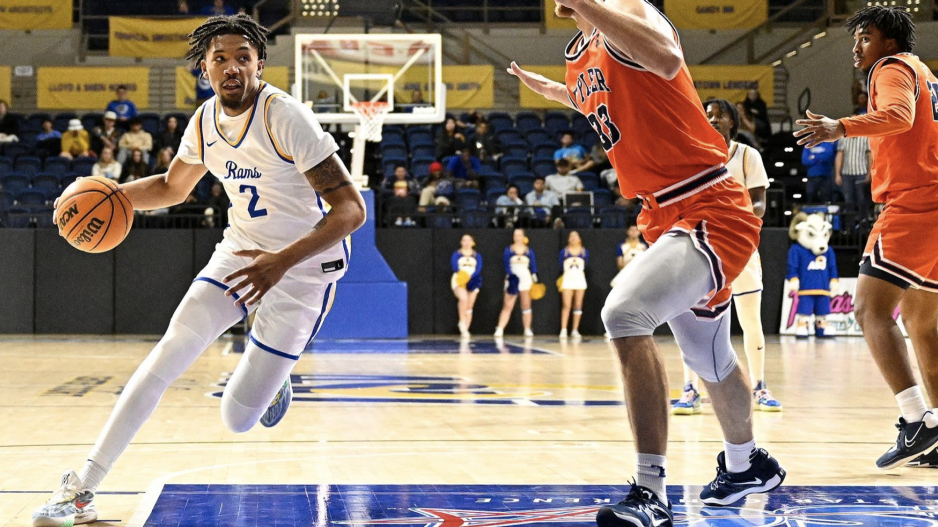 SCOUTING THE PATRIOTS
DBU is 17-13 on the season and went 12-10 in LSC play; after losing to the Rams, they ended their season on a three-game winning streak, downing UT Permian Basin and UT Tyler twice.
The Patriots score 71.2 points per game on 46.6 percent shooting. They are led by the trio of Cameron Kahn, Ricky Lujan, and Ta'Jay Dunlap, who are all averaging double digits in scoring.
In their previous matchup, Kahn led all players with 23 points on 9-of-19 shooting, while Dunlap and Lujan each scored 12 points.
THE LSC TOURNAMENT BRACKET
The winner of ASU/DBU will take on the winner of Texas A&M-Kingsville/St. Mary's at 8:30 p.m. on Saturday night. The other side of the bracket will see West Texas A&M take on Eastern New Mexico and Lubbock Christian face St. Edward's. The championship game will take place on Sunday at 3:30 p.m.
Most Recent Videos