FRISCO, TX — The Dallas Cowboys are close to making decisions on their roster ahead of the NFL combine, which starts on Tuesday, Feb. 28. RB Tony Pollard is at the top of that list and is likely to be tagged this season. After the combine, the Dallas Cowboys will be free to negotiate and verbally agree to contracts with unrestricted free agents. What else will the Cowboys do this off-season to help finally push them past that elusive divisional round?
The Runningback franchise tag tender sits at $10.1 million this season. This decision makes the most sense for the Cowboys moving forward, as they still have not decided on RB Ezekiel Elliot's future, and Pollard would likely command around $10-12 million anyway. According to ESPN's Todd Archer, Cowboys' Stephen Jones said that "We're not afraid to use the tag. At the end of the day, we'll probably use it again this year."
While it remains to be seen if the Cowboys will actually use the tag, Jones commented on the Cowboys' desire for Dak Prescott to lead them for the foreseeable future. "I've got all the faith in the world we can win this thing with Dak."
"Because we know him. We know what he's about. His leadership skills are undeniable. Impeccable work ethic. Other than he hadn't won some key playoff games, he's everything you want in a quarterback. From the day he walked in the door, he's won a lot of games. We just got to get over the hump," Jones said.
Dak's current deal with the Cowboys is through 2024 and will account for a $49.2 million cap hit in 2023. If the Cowboys want to get better at other positions, restructuring that current deal is an option, but extending Prescott could eliminate, or greatly reduce, the cap hit for 2023 altogether. Despite many Cowboys fans' feelings about the quarterback, the Cowboys seem dead set on sticking with Prescott, so extending the quarterback is likely.
"We've got to have a plan to ultimately extend Dak," Jones said.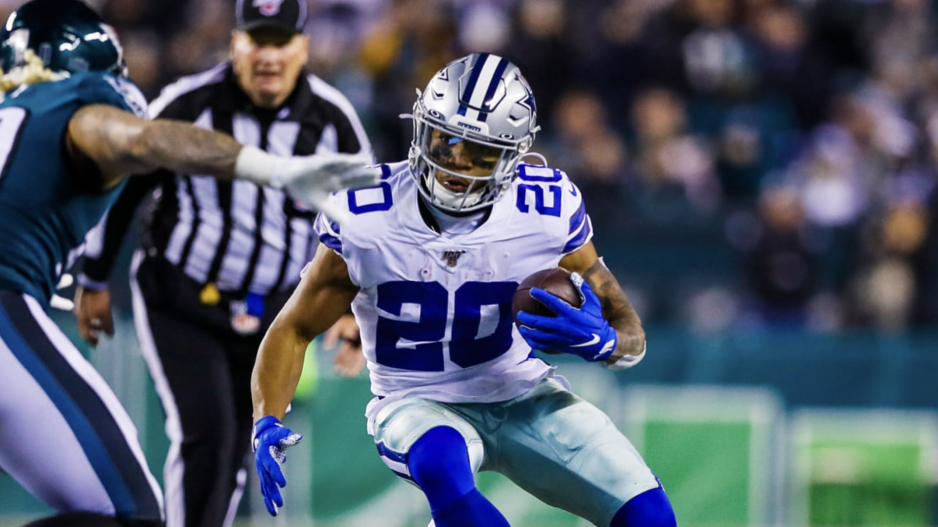 While tagging Pollard and extending Prescott will create more cap space to play with in 2023, whether or not the front office uses that money to supply Prescott with more talent and weapons around him remains to be seen. 
Dallas currently needs more talent at the wide receiver position for starters. CeeDee Lamb proved to be a serviceable number one when not double and triple covered. An ailing Michael Gallup isn't the answer moving forward, as after his knee injury, Gallup is not the same. Will the Cowboys go after some talent during the early rounds of this year's draft? Or will they find more explosiveness on the open market? What do you think, Cowboys fans?
Most Recent Videos