MERTZON, TX — The Irion County Lady Hornets are 2023 Regional Champions and head to the State Tournament on Thursday, March 2, to try and bring home a state championship. The Lady Hornets claimed two wins in Snyder over the weekend, Feb. 24-25, to earn this opportunity.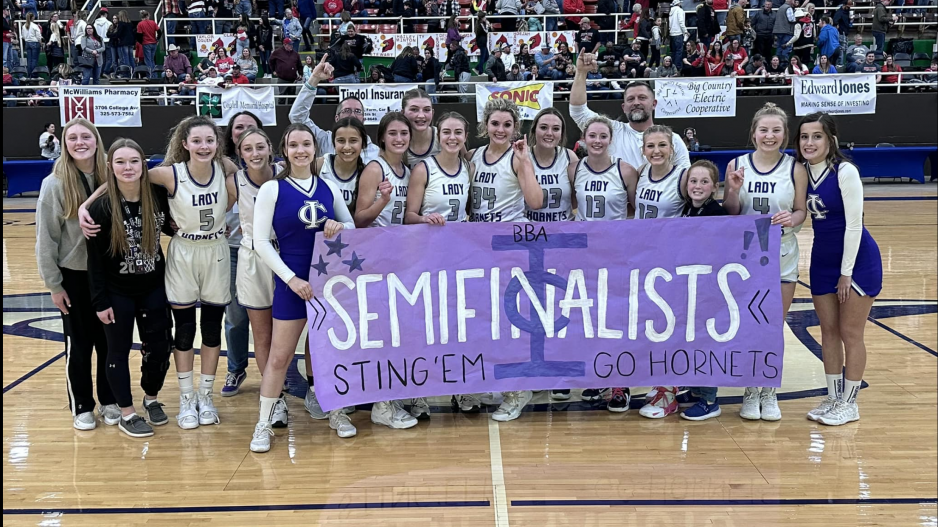 In their first matchup, Irion County battled No. 12 Hermleigh on Friday, Feb. 24. The Lady Hornets proved that they belong with the best 1A schools in the state when they held off a late run by the Lady Cardinals and claimed victory, 36-33.
The win set the stage for the Regional Final against fellow District 11-1A rivals, the No. 6 Veribest Lady Falcons, on Saturday, Feb. 25. The Lady Falcons split with Irion County during the regular season with one win a piece but won the overall district championship after finishing district play 9-1. The Lady Hornets placed second in the district overall.
After the first quarter, the Lady Falcons jumped to an early lead, 14-8. Irion County overcame their slow start to narrow Veribest's advantage to three points at halftime and trailed 21-18. The contest remained close throughout the second half, but the excellent defense by Irion County allowed the Lady Hornets to pull even after three quarters, 33-33. Ultimately, Irion County overpowered Veribest in the fourth quarter to win 45-38.
Irion County travels to San Antonio on Thursday to play their State Semifinal matchup in the State Tournament against the Huckaby Lady Indians at the Alamodome at 8:30 am. Ticket information is available here.
Most Recent Videos