ALPINE, TX — The San Angelo Central Bobcats traveled out to Alpine to play the first round, Bi-District Playoff matchup against the El Paso Eastwood Troopers at Sul Ross State University at 6 p.m.
Central came out swinging on defense, locking down the Troopers and causing several turnovers throughout the first half. However, the 'Cats turned the ball over as much as the Troopers did. After the first quarter, Central led 10-9.
The Bobcats played better in the second quarter. They made the shots available to them and did not turn the ball over. After locking down El Paso on defense again, the 'Cats headed to the locker room up 23-17 at the half. Squeaky English led the Bobcats in scoring at the half with nine points.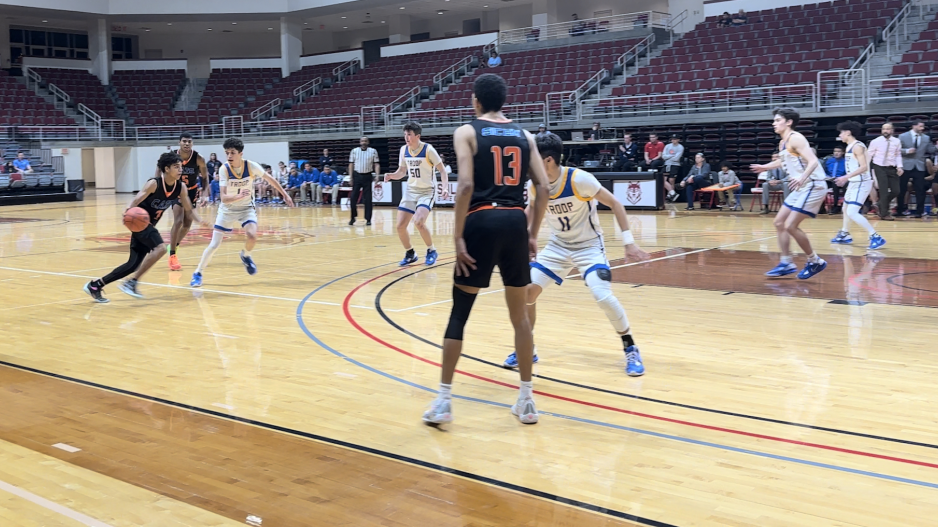 Something happened to the Troopers after halftime because they came out of the locker room and absolutely dominated the Bobcats in every facet of the game for the entire third quarter. Nothing went right for the Bobcats. El Paso made several threes, the Bobcats missed shot after shot, and the Troopers outscored the 'Cats 15-3 in the third quarter and led 32-26 entering the fourth.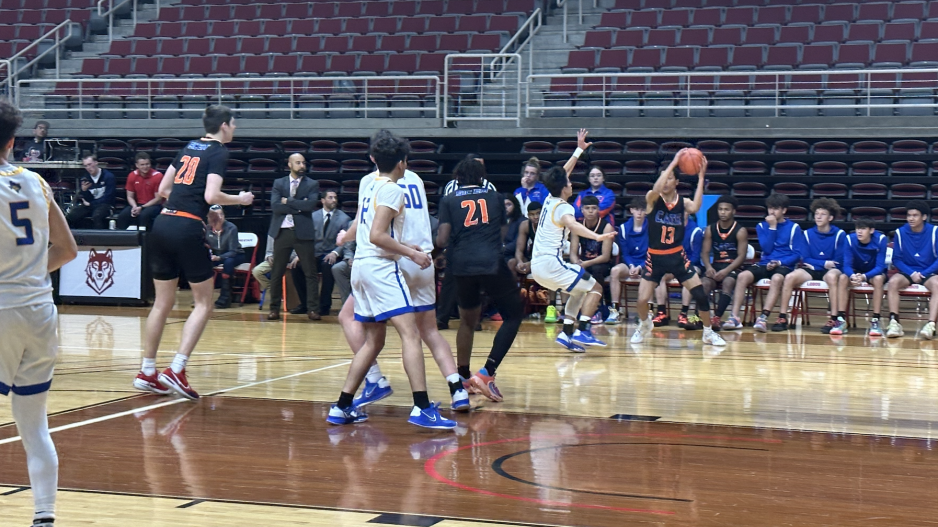 Central finally got their act together in the fourth quarter. They locked down El Paso again on defense and put up 20 points on offense. With less than a minute to go, Jacob English tied the game 46-46 at the line. El Paso pushed the ball down the court and drove inside the paint. A wild shot ensued as the Trooper lost control of his drive. The referees thought it was a good idea to call a foul with less than two seconds on the clock and put El Paso at the line. The Troopers made both free throws, and the Bobcats' season came to an end 48-46.
Squeaky English led the 'Cats with 12 points for the game. Kollin Allbright followed with 11 points.
While the 'Cats should have never been in the position to lose this game after leading by seven in the first half, it hurts to see this team lose because of a foul for what seems like the 5th time this season. Central played hard all game, but the three-point third quarter doomed their chances at advancing. Regardless of the outcome, this team showed grit time and time again in the face of adversity. The lessons learned during this season will serve these seniors well moving forward in life. Congratulations on a successful season, and we all look forward to next year.
El Paso Eastwood defeated the Bobcats in the first round of the 2022 UIL football playoffs in El Paso 61-49. The curse of Eastwood persists.
Most Recent Videos