STANTON, TX — The San Angelo Central Bobcats traveled to Stanton on Thursday, Feb. 16, to participate in a play-in tournament to decide the third and fourth seeds in District 2-6A for the playoffs. Central played Permian in their first game and fell with under ten seconds to play 68-66.
The Bobcats shot the ball well throughout the night. Their defense came ready to play, and everything looked favorable for Central at the break. The 'Cats lead at halftime, 32-31. Permian and Central traded runs in the third quarter, but the Bobcats extended their lead to four entering the fourth quarter.
Jacob English played exceptionally well throughout, nailing several clutch three-point shots to silence any run Permian managed to put together. Turnovers and empty possessions plagued the 'Cats down the stretch and allowed Mojo to claw their way even with Central. With less than a minute to go, Permian tied the game 66-66.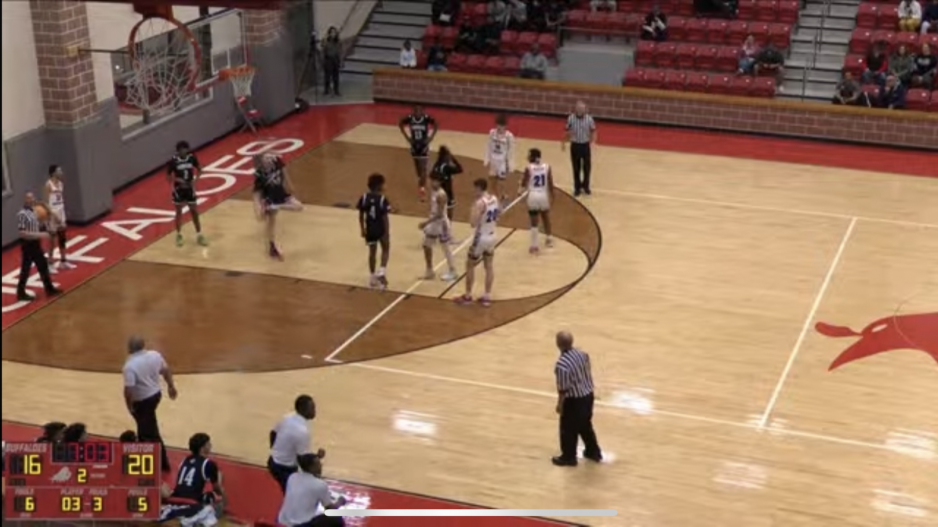 In the final minute, the Bobcats had a chance to put the game away, but the pressure got to the 'Cats, and they missed their final two free throws. At the other end of the court, a wild three-point shot was all the Panthers could muster, it missed with four seconds to play. However, the referees decided that the shot warranted a foul and put the Panthers at the line. 
Permian took the lead, and after a contested three attempt from Jacob English missed, the Panthers won the game.
Central now awaits their fate tomorrow when Permian plays Midland High. If Permian loses, the Bobcats' season is over, and both the Panthers and the Bulldogs will move on. If Midland loses, the Bobcats travel back to Stanton on Saturday for the 4th place game.
Jacob English led the Bobcats with 20 points.
Most Recent Videos