TAMPA, FL — The Dallas Cowboys traveled to Tampa to play their Wild Card matchup against the Tampa Bay Buccaneers on Monday, Jan 16. Dak Prescott played a near-perfect game and connected for four touchdowns through he air and one on the ground. The Cowboys won, 31-14.
Here are the scoring highlights from the first half.
Dak Prescott passes to Dalton Schultz for a 22-yard touchdown.
Dak Prescott scrambles for a 1-yard touchdown.
Dak Prescott scrambles away from pressure to find Dalton Schultz for an 11-yard touchdown.
The Cowboys lead 18-0 because K Brett Maher missed every extra point he's taken so far in the game.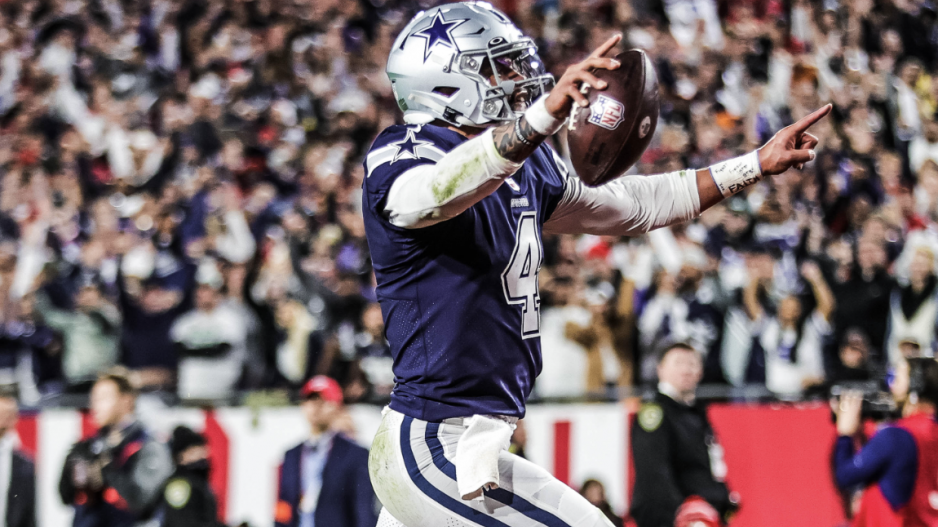 Dallas forced a punt to start the 3rd quarter and turned around to score again. Dak Prescott hit Michael Gallup for a short 2-yard touchdown. The Bucs finally got on the board as time expired in the third. Brady hit Julio Jones for a 30-yard touchdown. Bucs trail the Cowboys 24-6 entering the fourth quarter.
The Cowboys entered the fourth quarter with the ball following the Buccaneers' touchdown. Dak Prescott converted a 3rd and long to Michael Gallup to keep the drive alive as they moved down the field. The Cowboys pushed inside Tampa's 20-yard line before the Bucs finally stopped Dallas.
Faced with a 4th and four yards to go, Head Coach Mike McCarthy called off his kicker, who had already missed four extra points, and the Cowboys went for it. Dak Prescott hit CeeDee Lamb across the field, and the star wideout walked into the endzone for a touchdown. The Cowboys put the game away, 31-6 after Maher finally hit an extra point.
Tom Brady led the Bucs down the field in a last-ditch effort to get back into the game, but the Cowboys sacked Brady on 3rd and 4th down to end the Bucs' chances.
Tampa scored in garbage time to make the final score 31-14.
Dak Prescott finished the game 25/33 for 305 yards and four touchdowns. He added one more touchdown on the ground.
Tom Brady threw 35/66 for 351 yards, one touchdown, and one interception.
The Dallas Cowboys face the San Francisco 49ers in the divisional round of the NFL Playoffs next week in Santa Clara, California.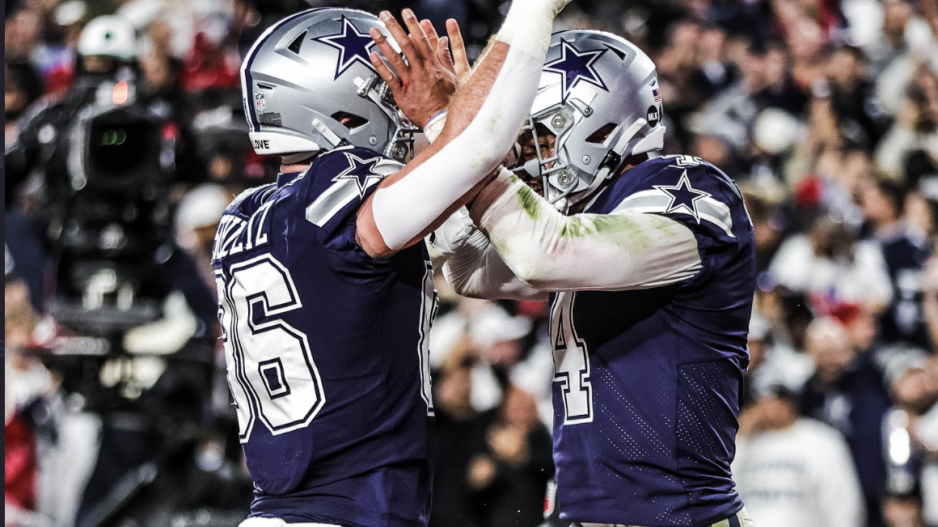 Most Recent Videos