SAN ANGELO, TX — The Lake View Chiefs' Basketball team (3-1) hosted two opponents over the past four days. The Chiefs dominated Andrews on Friday, Nov. 18, and survived a comeback attempt by the Ballinger Bearcats on Monday, Nov. 22.
LAKE VIEW 51, ANDREWS 29
The Chiefs hosted the Andrews Mustangs in San Angelo Friday night, Nov. 18, at Lake View High School. Lake View led the entire game and ended the night with a victory, 51-29. Lake View's Defense shined throughout the game in what is quickly becoming their biggest strength. 
Joe Delgado led the Chiefs in the first half with five points on offense. Jayden Mermella led Lake View in scoring for the entire game with eight points.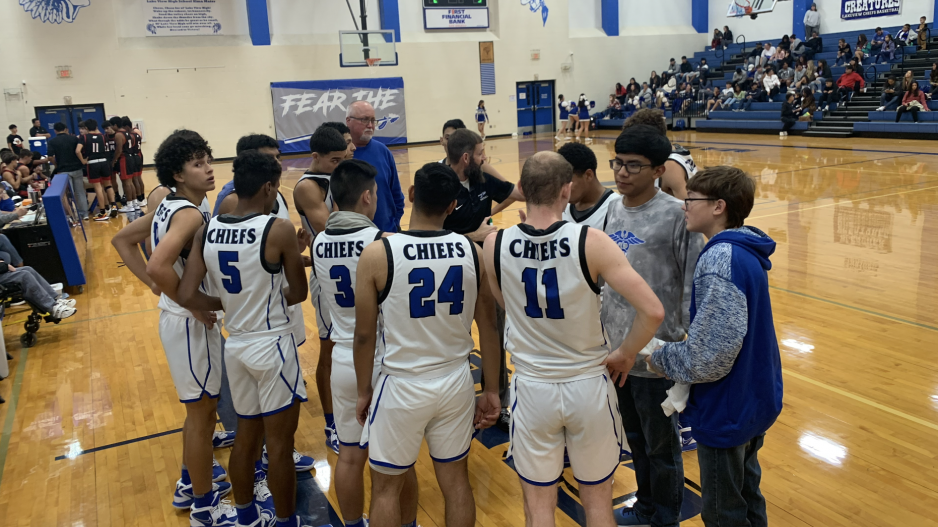 LAKE VIEW 37, BALLINGER 36
The Chiefs then hosted the Ballinger Bearcats (0-1) at home on Monday, Nov. 21, at 7:30 p.m. Lake View took advantage of several Bearcats' turnovers early and scored multiple fast break points. Although the Chiefs led most of the game, the stifling defense by the Chiefs allowed Lake View to build up a sizable lead, but they almost gave it away in the end. 
Leading 24-14 at halftime, the Chiefs' shots went cold in the second half. Ballinger roared back in the 4th quarter and almost overcame the 10-point deficit at halftime. Despite 14 missed free throws throughout the game, clutch defense late in the 4th quarter saved the Chiefs, and Lake View survived 37-36.
RJ Bohannon led the Chiefs with 16 points and four free throws in the 4th quarter.
Most Recent Videos