SAN ANGELO, TX — The Angelo State Rams and Rambelles kicked off their '22-'23 basketball seasons last weekend. 
Rams
The Men's Basketball team participated in the Lone Star Conference/Rocky Mountain Conference Challenge in Las Vegas, New Mexico, against the New Mexico Highlands Cowboys on Friday and the Fort Lewis Skyhawks on Saturday, November 11 and 12.
The Rams beat New Mexico Highlands 71-60 and claimed their first victory in the opener. Angelo State stayed in control most of the day. The Cowboys came within three points with 7:20 left in the game, but a 16-8 run by the Rams to end the game gave Angelo State the victory. 
Kevon Godwin led the Rams in scoring with 23 points.
Angelo State fell to Fort Lewis the next day, 70-79. The Rams overcame a 9-point deficit at halftime to take the lead with eight minutes to go in the game. However, the Skyhawks overcame the Rams' 8-point advantage with a 27-10 run to end the game. 
Reggie Quezada led the Rams with 30 points.
Up Next
Angelo State (1-1) returns to action on Saturday, Nov. 19, against Arlington Baptist (0-2) at Stephens Arena at the Junell Center in San Angelo at 5 p.m.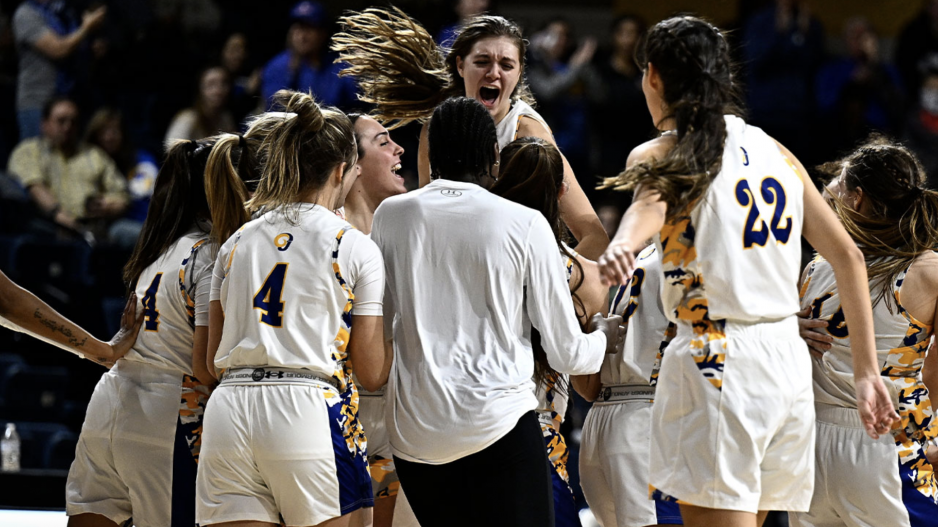 Rambelles
On Friday, Nov. 11, the Rambelles squared off with the Metropolitan State University of Denver Roadrunners. Then, they played the Western Colorado Mountaineers on Saturday, Nov 12.
The Rambelles defeated the Roadrunners 80-75 on Friday. Angelo State controlled the entire first half and led 42-37 at the break. However, Metropolitan State made the game interesting when they tied the Rambelles, 72-72, with 2:49 remaining. Keniah Williams and Madisen Honea scored eight points in the final two minutes to secure victory. 
Sawyer Lloyd and Payton Brown led the Rambelles in scoring with 20 points each.
Angelo State defeated Western Colorado on Saturday, Nov. 12, 66-51. The Rambelles stayed in the lead the entire game and led 30-25 at the half. The Mountaineers came within six points with 6:29 remaining, but an 11-0 run by the Rambelles put the game away.
Sawyer Lloyd led the Rambelles with 24 points.
Up Next
Angelo State (2-0) travels to Joplin, MO, on Thursday, Nov. 17, to play Missouri Southern (4-0) at the Legett & Platt Athletic Center at noon.
They then travel to Arkadelphia, AR, on Saturday, Nov. 19, to take on Ouachita Baptist (1-0) at the Bill Vining Arena at 5 p.m.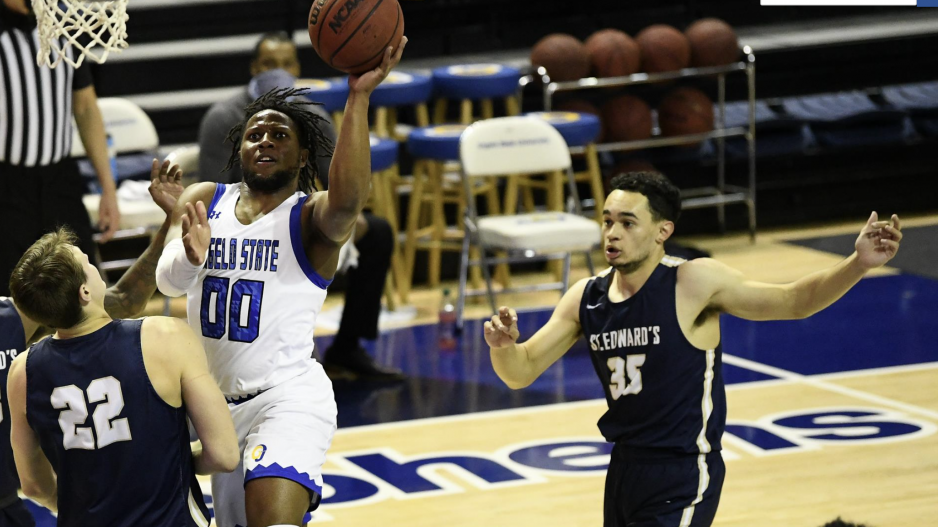 Most Recent Videos