ROBERT LEE, TX — The Irion County Hornets (9-0) dueled the May Tigers (8-1) in the first round of the 2022 UIL Texas Highschool Playoffs on Thursday night, Nov. 10, in Robert Lee at 7 p.m. This 1A-Div I matchup was a shootout until the 4th quarter ended. 6-man football is always a high-scoring affair, and last night did not disa Irion County beat May 104-91.
Irion County and May traded touchdowns throughout the first quarter, but the Hornets' defense gave the offense a few more opportunities to score. Midway through the Second quarter, Irion County led 44-32.
 
May went on the offensive with less than four minutes to go in the first half. The Tigers scored three straight touchdowns to take the lead, 55-50. However, the momentum swung back in Iron County's favor as time ran out. First, the Hornets scored a passing touchdown on offense, and then, Irion County's defense intercepted the ball from May and returned it for another touchdown to retake the lead. Finally, both teams headed to the locker room with the Hornets up, 60-55.
May burst out in the Third Quarter and completely took over the game. They scored four touchdowns to Irion County's two and held a 9-point lead entering the Fourth quarter. The Hornets then scored four straight touchdowns in the Fourth quarter. Irion County's defense forced another turnover, an interception returned for a touchdown, on their 4th score to put the game out of reach. May scored one more touchdown before time expired, but Irion County won 104-91.
The Irion County Hornets (10-0) play the winner of Leakey and Leverett's Chapel next week. The location, date, and time are still to be determined.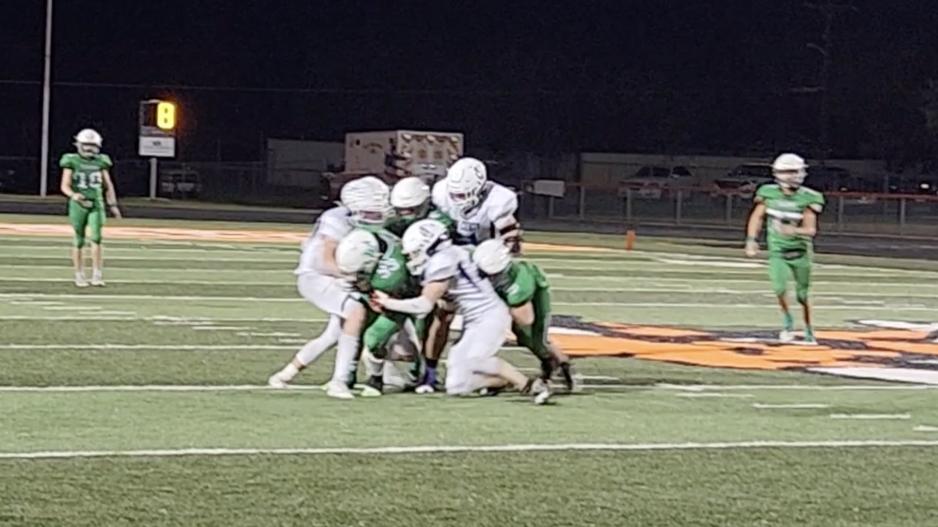 Most Recent Videos