SAN ANGELO, TX — For almost a year, parents with the Wall Education Foundation have worked towards raising enough money to install stadium-sale lighting at the Wall ISD baseball fields. Wall High School is among the few 2A schools in west Texas that does not have lights at its baseball field.This limits the playing and practicing opportunities especially on days when sunset is earlier in the day. UIL baseball season spans from January until June each year.
Parents and supporters decided to forego having the public school district (and tax dollars) pay for the lights and instead embarked on a number of fundraisers, culminating with a clay bird shooting contest Saturday. Fundraisers on Saturday said they needed about $60,000 to exceed their goal of $250,000 for the installation of the field lighting,
H-E-B Grocery title sponsored Saturday's event called "Lights Out" where 108 shooters participated. In all, about 200 supporters attended Saturday's contest that culminated with a live auction with San Angelo auctioneer Mike Smith along with various raffles. Guns, Yeti coolers, and hunting trips were offered for auction. A lunch of pulled pork and the fixings was served along with iced tea and beer.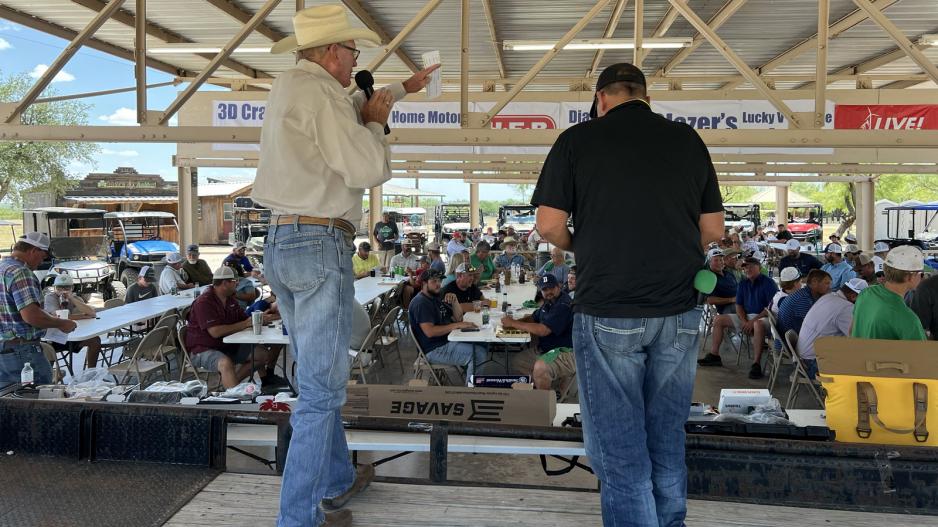 Most Recent Videos