SAN ANGELO, TX — Talent in cheerleading was on display in Florida last week from the Angelo Xpress Athletics gym.
Two San Angelo teams made it all the way to The All-Star World Championship in Orlando, Florida. The first competitor, Team Blaze, is a Level 3 team. Competition levels are based upon the intensity of the gymnastics and generally the age of competitors. In Level 1 through 5, Level 5 is the most difficult, for example.
Team Blaze has 10 talented athletes who have gone as far as making it to NCA All Star Nationals where they competed in February in Dallas. NCA Nationals are often regarded as the most prestigious regular-season event in all-star competitive cheerleading. It is also the largest cheerleading event in the world and the 2022 competition was its largest ever. In Dallas, Team Blaze made it into the Top 10, taking home 7th place overall, which was a huge victory in itself for that particular caliber of competition.
With the support of many local sponsors, Team Blaze along with the hip hop team named Reckless represented San Angelo this past weekend in Orlando.
Team Blaze fought hard to place but a drop early on in the competition was too much to overcome. The Hip Hop team took home the silver medal and three of the girls competing on the winning team were also on Team Blaze.
Adobe Signs and Shirts Contributed 10 jerseys for each athlete and also provided the graphic design of each sponsor who took part in getting Team Blaze to Orlando.
Title Sponsors
Mammoth is a woman-owned business. She said she wanted to contribute to empowering women to aspire to do anything they set their minds to.
Other sponsors from the San Angelo community included: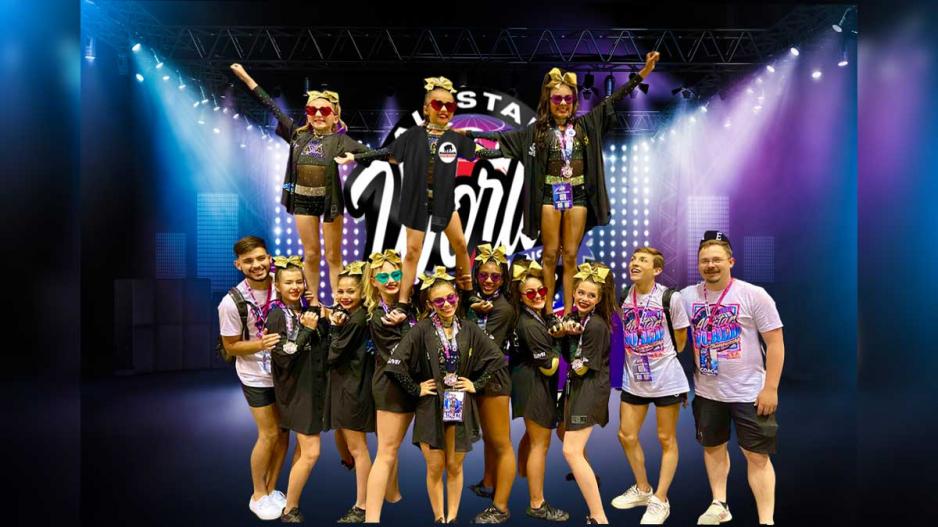 Most Recent Videos