Cary, NC – The Angelo State Rams Baseball playoff game is currently in a rain delay.
The game was moved to 10 a.m. to avoid the weather but the storm caught up to the game.
The score was 4-4 in the bottom of the 9th inning, 2 balls, 2 strikes, with 2 outs.
The bases were loaded.
Both ASU and Wingate ran onto the field to help the groups crew cover the field with the tarp.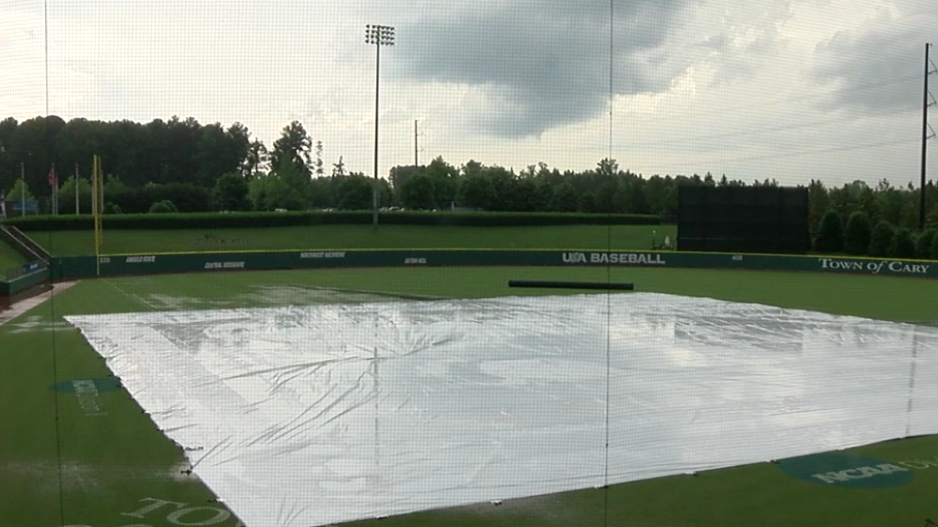 Most Recent Videos