San Angelo Youth Win 14 Medals at Statewide Taekwondo Competition
Press Release
San Angelo was well-represented this past week-end in Allen during the 2015 edition of the "Twister Texas" Taekwondo competition.  Six of the 10 athletes brought back home a total of 14 medals. The San Angelo athletes faced a high level of competition and close to 1,100 participants.
For many of these athletes, this was their first competition ever. Some of them had to fight ATA State Champions from Texas and other states and even fight against ATA World Champions. Nevertheless, the hours of training with Master Carvin paid off.
"It is very rewarding to see young kids, teenagers and adults invest time to train, travel to compete and see them accomplish their goals.  Taekwondo is a way of life; it leaves behaviors that last forever.  At the end of a big event like this, win or lose, they are all a step further with learning who they are" said Master Carvin, Chief Instructor.
Above: Danielle & Kyrie Yarbrough, 8. (Contributed ATA)
Danielle and Kyrie Yarbrough, 8, were ready and all smiles when they stepped into their ring.  Together the twin sisters won 5 medals and then both made it to the finals in Combat Sparring, finishing in 1st and 2nd place.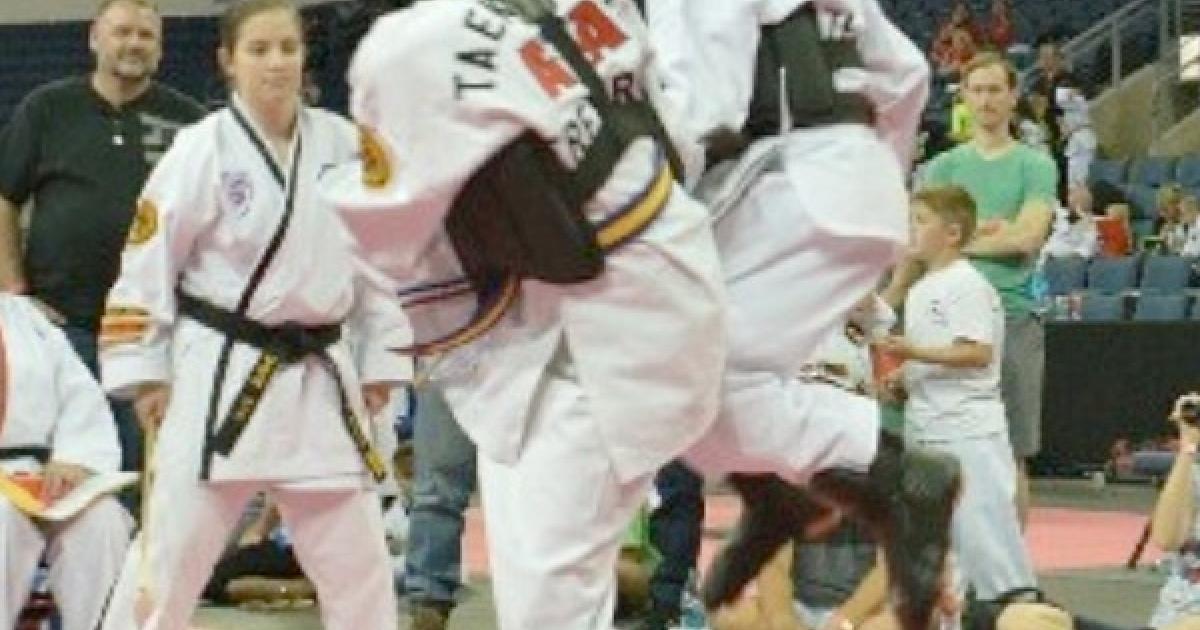 Grayson Harris, 12, also greatly impressed.  He made it to the finals in Combat and Combat Sparring only losing both times to another 12-year old who had his growth spurt sooner.  His opponent was taller by close to 11" but Harris did not blink an eye and he served his tall opponent some strong front kicks to mark important points. Grayson won two silver medals. (Left: Right, Grayson Harris (Contributed, ATA))
Tina Garza, who became a 2015 World Champion this past July in Little Rock brought home four medals out of four categories.  Could not ask for more!   Her husband, Frank Garza followed with another medal.
Trigg Elkins, 6, was the youngest representative of San Angelo and he proudly won two medals. (Below: Right, Trigg Elkins, 6. (Contributed, ATA))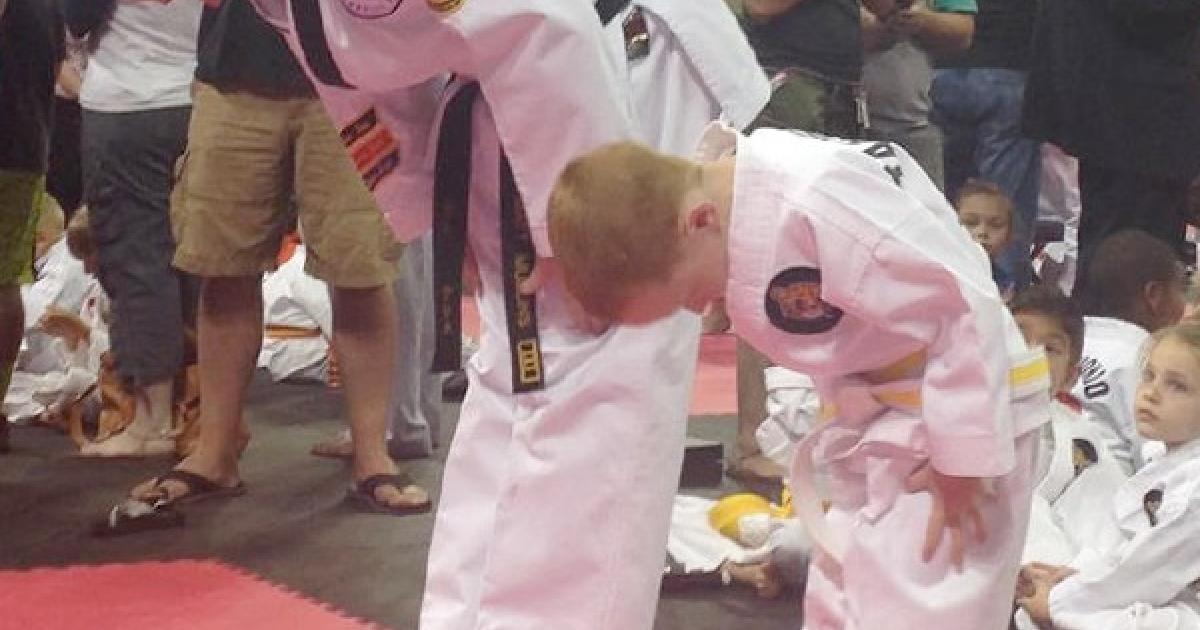 Get more stories like this by signing up for our daily newsletter, The LIVE! Daily.