SAN ANGELO – San Angelo artist Sharon Flippin and San Angelo Chamber of Commerce officials Wednesday unveiled the long-awaited official mural of San Angelo at the Visitor's Center. 
Flippin submitted the winning proposal to create and paint the mural on a highly visible wall in the Visitor's Center on the Concho River between the Bryants downtown.  She worked for months designing and painting the peace.  The mural is significant because tourists and visitors who stop at the San Angelo Visitor's Center will see it for years to come.  
Watch video below as Flippin unveils her creation: 
Photos and video don't really do the new mural justice.  The best way to see it is to stop by the Visitor's Center and spend some time viewing all the integral pieces of San Angelo histories and attractions.  
Flippin asked visitors if the could find the five hearts hidden in the painting.  
Go see if you can spot them in person!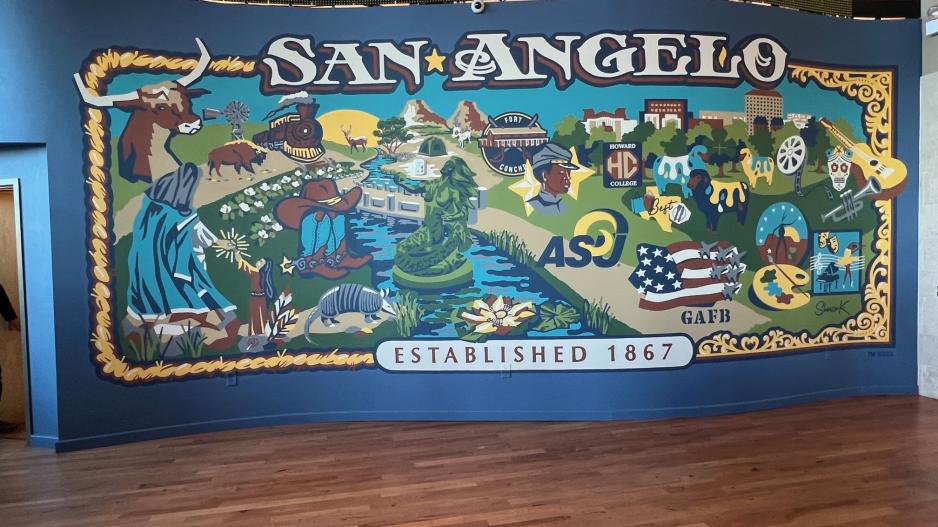 Most Recent Videos