SAN ANGELO, TX — On Friday, March 3, the local Home Depot volunteers painted and reconditioned the San Angelo VFW (Veterans of Foreign Wars Post 1815). They partnered with Adame A+ Construction to renovate and remodel the local Veterans of Foreign Wars Building located at 125 S. Browning St.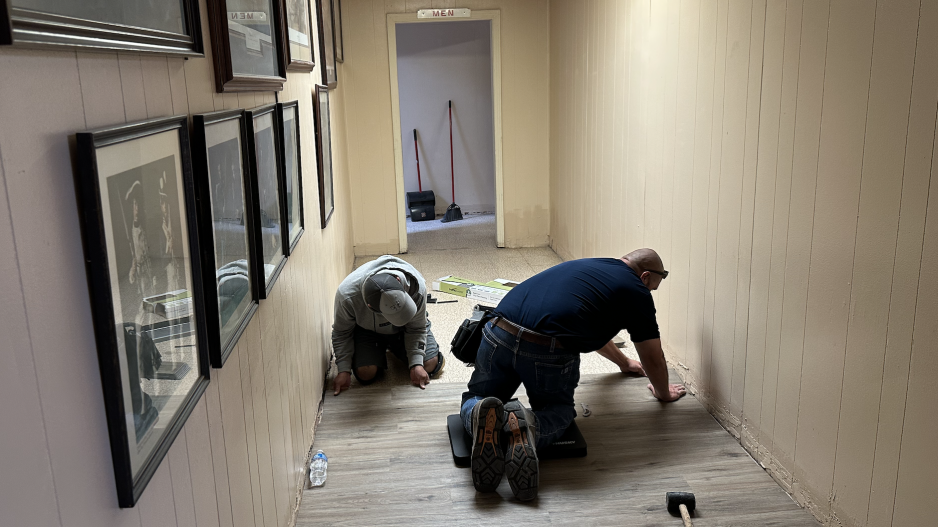 The project will likely run through the weekend as they still have much to do. They plan on several painting projects, both inside and outside the building, including the patio, storage buildings, and the rear of the main building. They also plan to install cameras, lighting, and flooring.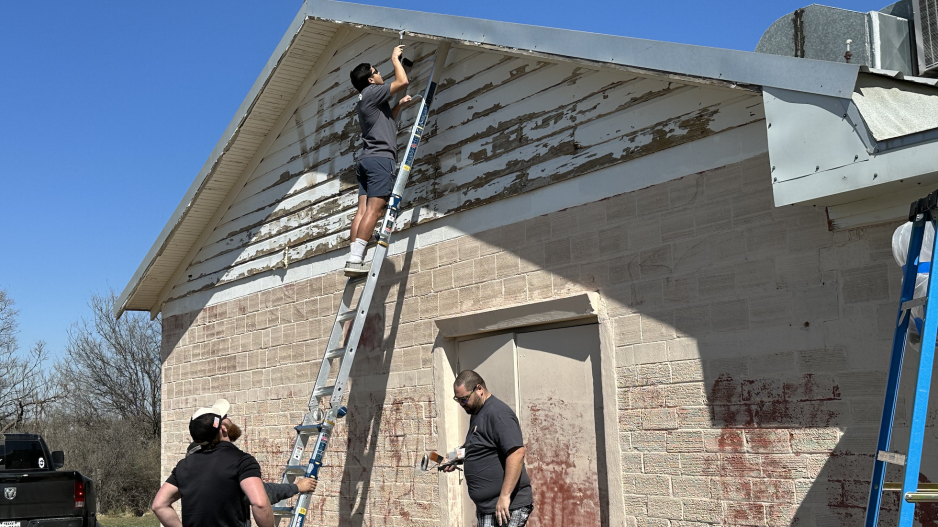 These renovations will go a long way in improving a building that's been around since the 1950s. The Home Depot Foundation works to improve the homes and lives of U.S. Veterans, train skilled tradespeople to fill the labor gap, and support communities impacted by natural disasters. Since 2011, the Foundation has invested more than $400 million in veteran causes and improved more than 50,000 veteran homes and facilities. The Foundation has pledged to invest half a billion dollars in veteran causes by 2025 and $50 million in training the next generation of skilled tradespeople through the Path to Pro program.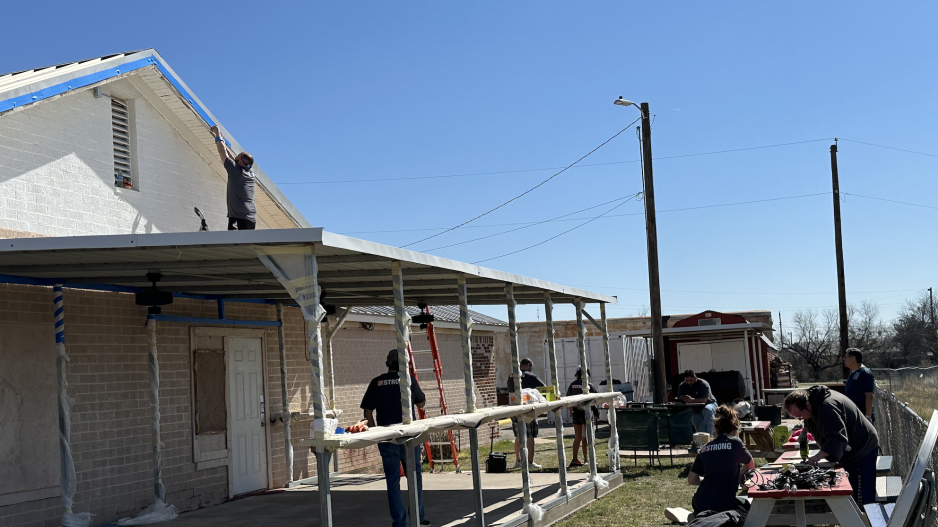 The Veterans of Foreign Wars of the United States is a nonprofit veterans service organization comprised of eligible veterans and military service members from the active, guard, and reserve forces. We have many programs and services that work to support veterans, service members, and their families, as well as communities worldwide.
The San Angelo VFW provides a place for Veterans and their families to spend time, relax, and spend time with each other. They have several facilities available to veterans, such as an entire game room (pool tables, a ping pong table, and three dartboard stations), two big screen TVs in a lounge area with multiple sofas, a bar area, and a dance parlor capable of hosting live music and events. Most notably, the VFW features a museum filled with regalia from World War I to the Persian Gulf, all donated by members of the VFW.
Here is the full schedule for events in March
Mon: Men's Pool League
Tues: Karaoke 7-10 p.m.
Wed: Women's and Mixed Pool League
Thurs: Jam Session 7-10 p.m.
Fridays: Happy Hour (Back Bar) 3-7 p.m.
March 4th, Saturday; "J Rodney Dunn And the Lost Frijoles" 7-11 p.m.
March 11th, Saturday; "Old Hat Band" 7-11 p.m. $15
March 18th, Saturday, "Joe Trevino Band" 7-11 p.m. $15
March 25th, Saturday, "Exit 277 Band" 7-11 p.m. $15
All Proceeds go to the VFW
Most Recent Videos