SAN ANGELO – Organizers of the annual First Responders BBQ Cook Off held in September presented the proceeds to Jaxon Robbins and his family Friday morning at the Michael D. Brown Justice Center in downtown San Angelo.   
Jaxon and his parents were on hand Friday morning to accept the donation.  Jaxon has been struggling over the past months with some GI issues. He has been hospitalized multiple times with no relief. He was sent to a GI specialist in Lubbock on April 26, he was hospitalized there and they began running test. 

     On April 28, the  Dr. found a brain tumor, Jaxon underwent an 8 hour surgery to have it removed, they also placed a drain to help remove fluid. He did well in surgery but remained sedated and on a ventilator for a little while after to allow him to rest. He has been in the PICU since surgery. He has had to have a subdural drain placed to relieve additional swelling. He has also had a feeding tube placed, the location of the tumor has affected his ability to swallow.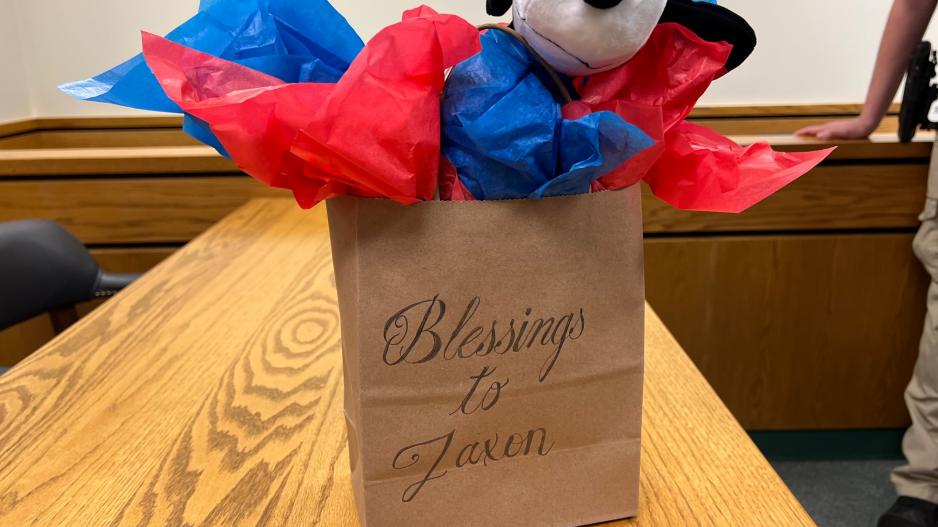 The proceeds will go towards Jaxon's mounting medical bills.  
Dozens of top BBQ cooking teams gathered on a temperate weekend in September for the annual fundraising BBQ cook off.  
Organizers say they had a kids Q category along with chicken, ribs, brisket, and beans. 
For more on the First Responders, check out their Facebook page.  
Most Recent Videos