SAN ANGELO, TX — The Grape Creek Volunteer Fire Department was dispatched to the 6000 block of RM 853 (also known as Arden Rd.) for fire that fully engulfed a commercial trailer on the property.
According to Grape Creek VFD spokesman Jose Rivera, the exact cause of the fire is not officially determined yet, but he pointed to clues. One clue was the trailer was having work performed on it at the time the fire broke out.
Grape Creek volunteers worked hard at first protecting the structure the trailer was almost touching. Rivera said the volunteers were successful keeping the fire from spreading.
The property where the fire broke out is U.S. Well Services, an oil field services company. "Whenever we are sent to a fire at an oil field-related facility, we are very alert about chemicals or hazardous materials," Rivera said. This location and the general area around the fire had none.
There were no injuries and no major damage, other than the old semi-trailer that burned. Grape Creek VFD received the call at 5:40 p.m. The fire was out within 30 minutes of the call.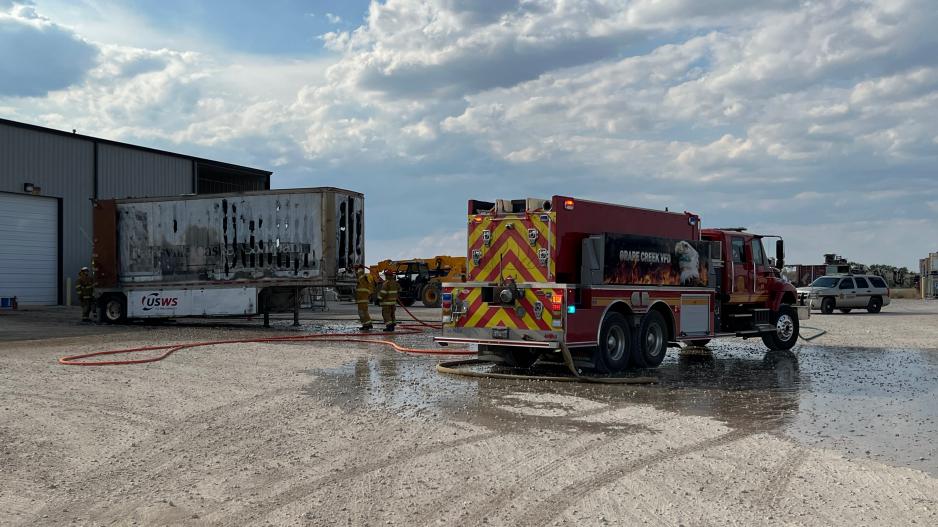 Most Recent Videos