SAN ANGELO, TX — Meleah Plummer is battling a rare medical condition in her head that generates multiple cavernous malformations that are pushing down on her brain. The otherwise perfectly healthy sophomore athlete at Wall High School came down with an illness over Christmas 2021 where she was vomiting. After initial diagnoses at Shannon Medical Center, she was flown to Cook's Children's Medical Center for emergency surgery in January. She transferred to Dallas Children's Medical Center later in January to continue treatment under Dr. Dale Swift.
During a series of surgeries in January, surgeons removed the top half of Meleah's caveroma. She came home for a while to recover from the first series of surgeries. On Monday, she returns to the operating room to have the bottom half removed.
"Removing the bottom half is riskier as it is touching her basal ganglia. We are asking for everyone to pray!" Said mom Angela Plummer. This surgery is tricky because if the basal ganglia is damaged, it can cause involuntary movements. Angela explained that this can put Meleah in a situation where she cannot control her arm movements, speak well, or even walk normally.
Dad Chris, mom Angela and Meleah Plummer arrived in Dallas Thursday for pre-operation appointments. All went fairly smooth and no roadblocks to completing the surgery were found, Angela said. Meleah had bloodwork and an MRI.
Angela has several prayer requests for her daughter. "Pray for rest tonight, pray for the surgeons on Monday and for the Lord to guide them, and pray for Mel's vision to get better," Angela said. Most of all, pray that Meleah doesn't suffer any damage to the basal ganglia.
Friends are showing support for Meleah on Monday by wearing something that is teal, turquoise, or blue. Those are Meleah's favorite colors.
Surgery is set to begin in the early morning.
Insurance is picking up a large part of the medical bills, but the Plummer family needs support. You can help the family through this difficult journey via Venmo @Angela-Plummer or the family's GoFundme page.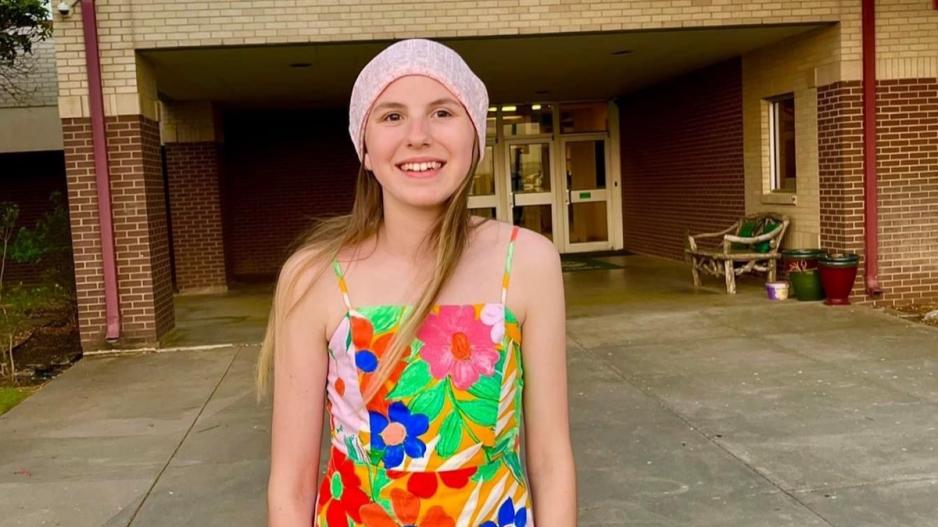 Most Recent Videos