SAN ANGELO, TX – The City of San Angelo on Tuesday announced the winner of the contest to name the new Albino Burmese Python at the Nature Center.
"Congrats to Braylon for picking Brutus as our new snake's name! As promised, he received a free family pass to the Nature Center, which includes a year of free admission for him, his immediate family and two general admission passes," stated the City of San Angelo on their Facebook. "Thank you to everyone who participated in the contest, we had a lot of fun with this one! Hope you will all come by the Nature Center to meet Brutus. Hours are noon to 5 p.m. Tuesday through Saturday."
Here is Braylon and Brutus together at the nature center.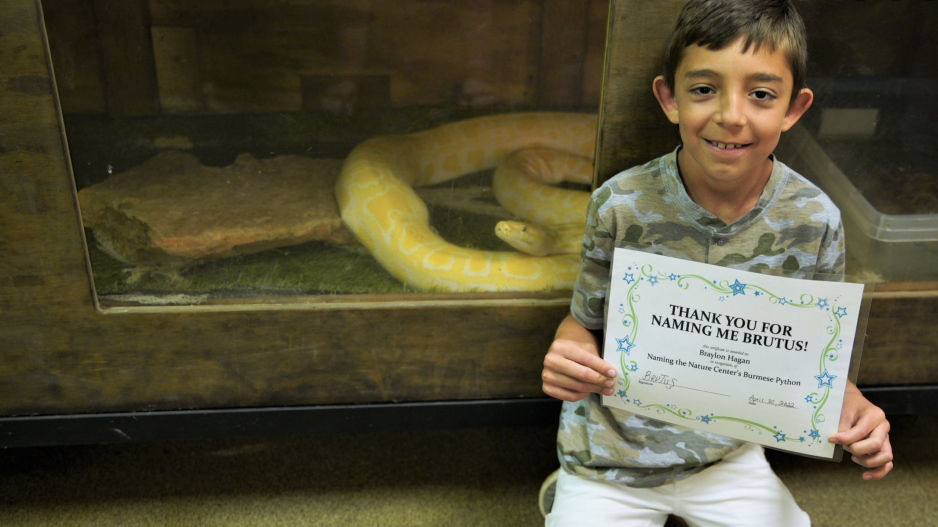 According to National Geographic, the Albino Burmese Python is native to southeastern and southern Asia. They are found in subtropical and tropical areas. They are usually often near water or in trees.
Burmese Pythons are usually dark colored snakes with many brown and black spots down the back. The Albino variation is considered a color mutation. The albinos are white with patterns in orange and yellow. 
To learn more more on Albino Burmese Pythons visit the nature center at 7409 Knickerbocker Rd.
Most Recent Videos