TxDOT Crews Begin Work on FM-2288 at the Bluffs Tuesday
Press Release
SAN ANGELO, TX – Texas Department of Transportation officials in San Angelo announced Sunday that on Tuesday, July 21 TxDOT crews will begin a milling operation on FM 2288  stretching from Arden Rd on up to Grand Court Rd, directly across from the Hawthorn Suites Hotel.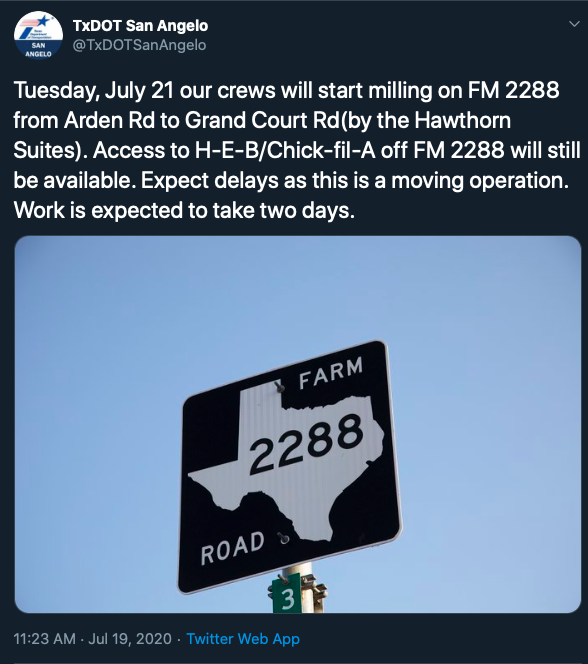 Access to H-E-B and Chick-fil-A off FM 2288 will still be available for for regular traffic, however drivers in the area should be cautious and expect delays as this is a moving operation. 
According to TxDOT work on this project is expected to take approximately two days. 
Get more stories like this by signing up for our daily newsletter, The LIVE! Daily.