Paseo De Vaca Closed to Finish Irrigation Project
SAN ANGELO, TX – A section of a busy San Angelo street will be closed for the next few days to finish an irrigation project. 
As previously reported, on Dec. 2, crews with the city of San Angelo broke ground on the corner of Washington and Paseo de Vaca  to put in four irrigation pipes in the heart of Santa Rita. 
Now the pipes are installed and concrete is ready to be poured. In order to make sure the job is finished correctly the city of San Angelo has closed the section of the street.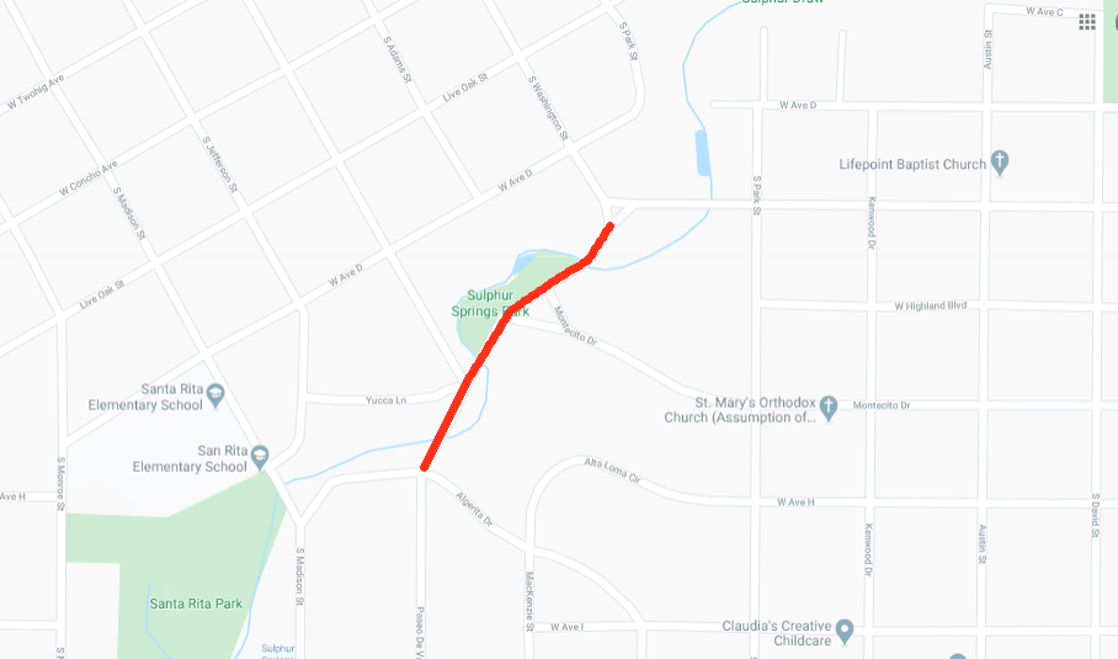 "Park's staff will be working to pour concrete in the street cuts in the Santa Rita area on Paseo De Vaca St.," stated the City of San Angelo's Facebook Page "This road from Washington St. to Algerita Dr. will be closed through Thursday to complete this task."
The construction work should be completed by the end of the week. 
Get more stories like this by signing up for our daily newsletter, The LIVE! Daily.