POWER OUTAGE: Angelo State Experiences Major Blackout
SAN ANGELO, TX -- Angelo State University is currently experiencing a major power outage. 
According to AEP, on February 9 at around 8:38 p.m. multiple buildings lost power.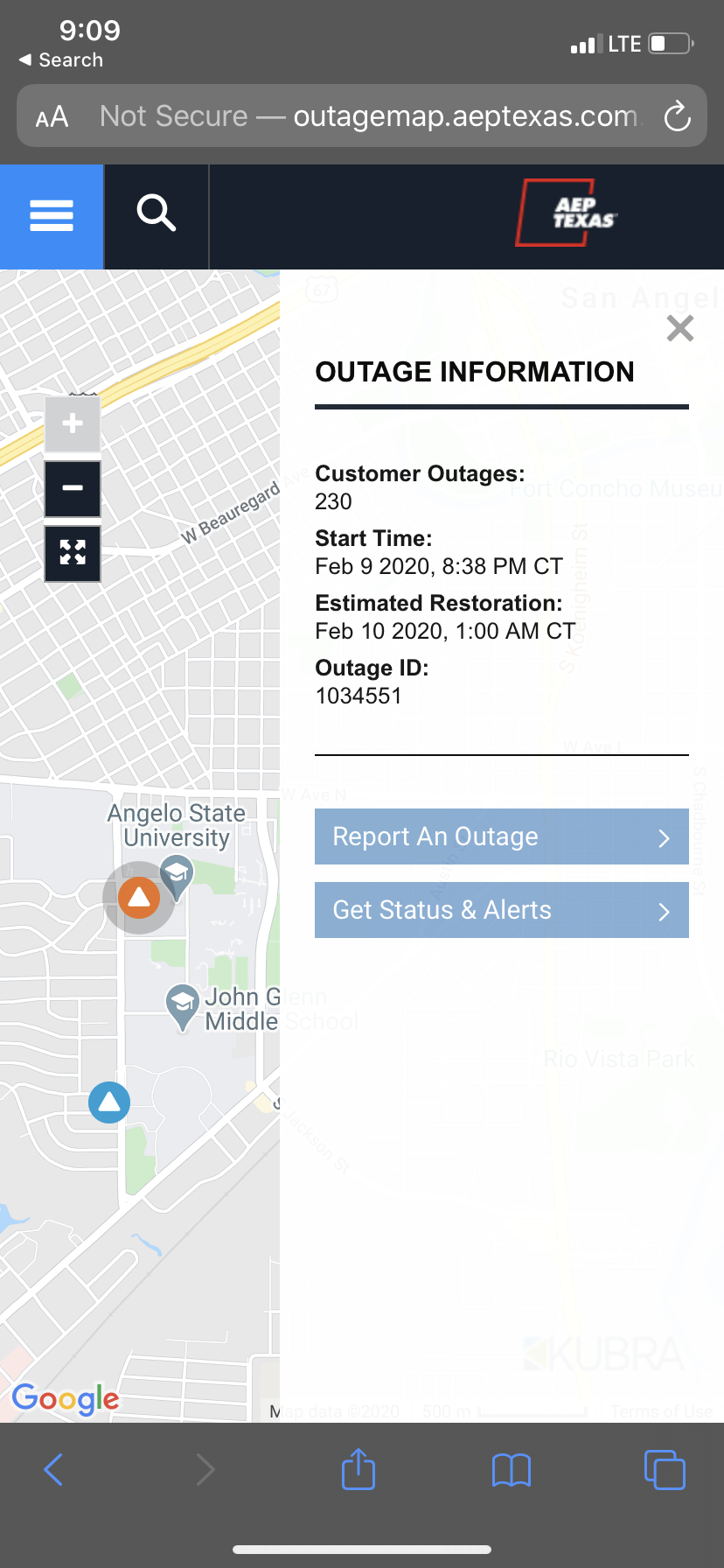 Witnesses on scene claim crews were working on an electrical box until it began sparking which caused the power to disconnect. 
Crews are currently working on restoring power and are expecting the power to be restored around 1:00 a.m. Monday morning. 
Get more stories like this by signing up for our daily newsletter, The LIVE! Daily.