Downtown Restoration Project Uncovers Old Murals from Bygone Days of San Angelo
SAN ANGELO, TX — Murals painted 87 years ago were uncovered during a downtown restoration project this week.
Inside the original Nathan's Jewelry building are two murals depicting life here in the early 1930s. One is of longhorns and bison, the other the skyline of 1932 San Angelo. There's a single-engine airplane flying above the buildings and the sign atop what is known today as the Cactus Hotel reads "Hilton Hotel."
Nathan Donsky (June 6, 1906 - June 4, 1992) settled in San Angelo in 1930 on the way to accept a job in Dallas. He was living in Forsan at the time. Donsky had ties to San Angelo. Prior to moving to Forsan for a short stint, he operated concessions stands at football and baseball games throughout the Concho Valley, from San Angelo to Menard, Ozona, Mason and Brady.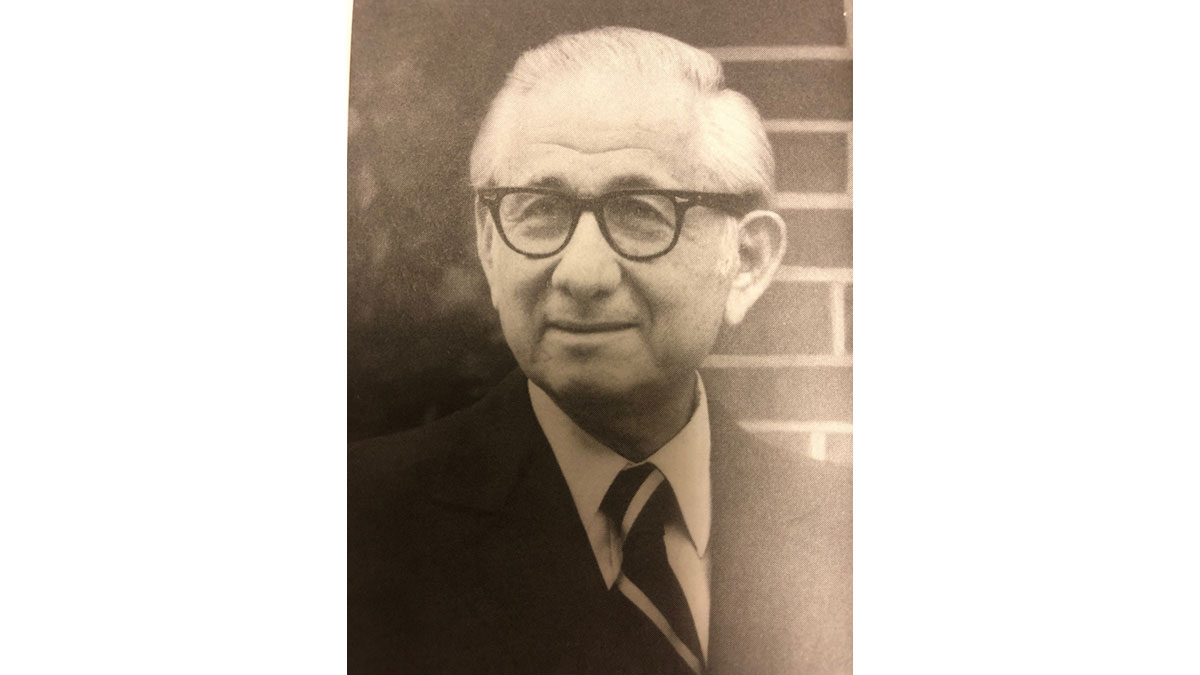 Above: Nathan Donsky
The stock market crash of 1928 led to the Great Depression and the baseball league where Donsky's concessions stands operated broke up in 1929. Donsky went broke, prompting the short stint in Forsan where he was working in the oil fields for $40 per week.
In 1930, while visiting San Angelo and saying goodbye to old friends before heading back to Dallas, Donsky was offered a partnership in a small pawnshop with a man named Max Goren. A cousin convinced Goren to take on Nathan as a partner and secured Nathan a $500 loan from her father to make ends meet until the partnership provided cash flow. The pawnshop was moderately successful, but Nathan came from a retail family and was eying the jewelry business.
Nathan eventually dissolved the partnership in the pawnshop to embark on his next venture.
A San Angeloan name Leon Fine gave favor to Nathan and set him up with a line of credit at a bank. Fine also purchased a building and remodeled it for Nathan to found Nathan's Jewelry.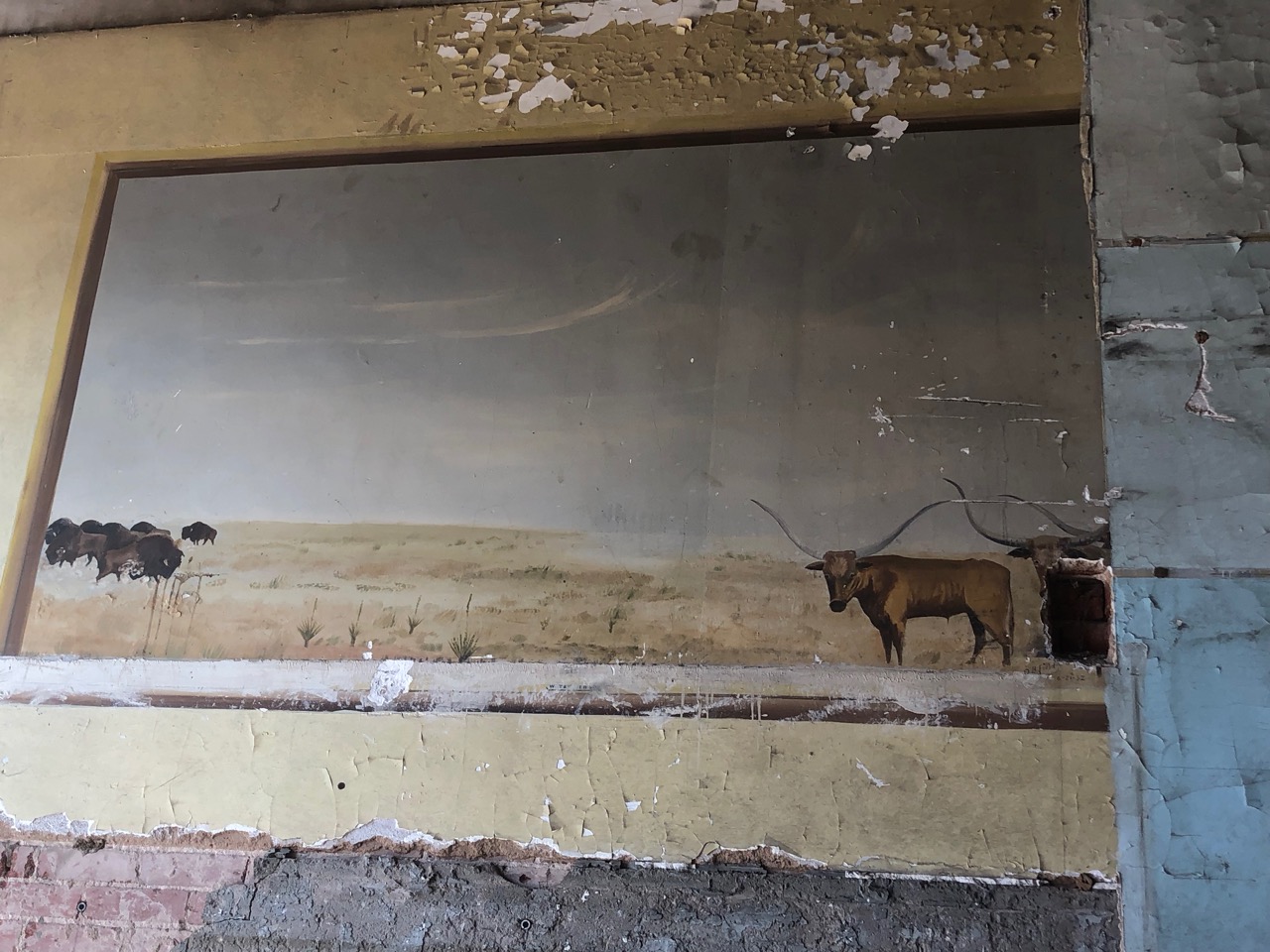 Above: The mural discovered on the walls inside the original Nathan's Jewelry. (LIVE! Photo/Joe Hyde)
The mural of the longhorns and bison was dated 6-21-32 and was signed by "O.B. Fields." Nearby are the remnant paint stains indicating an "N" for Nathan on the walls.
We do not know if the murals existed before Nathan's Jewelry opened the original store at 204 S. Chadbourne St. But we do know the building was remodeled before the jewelry store opened in the mid-1930s.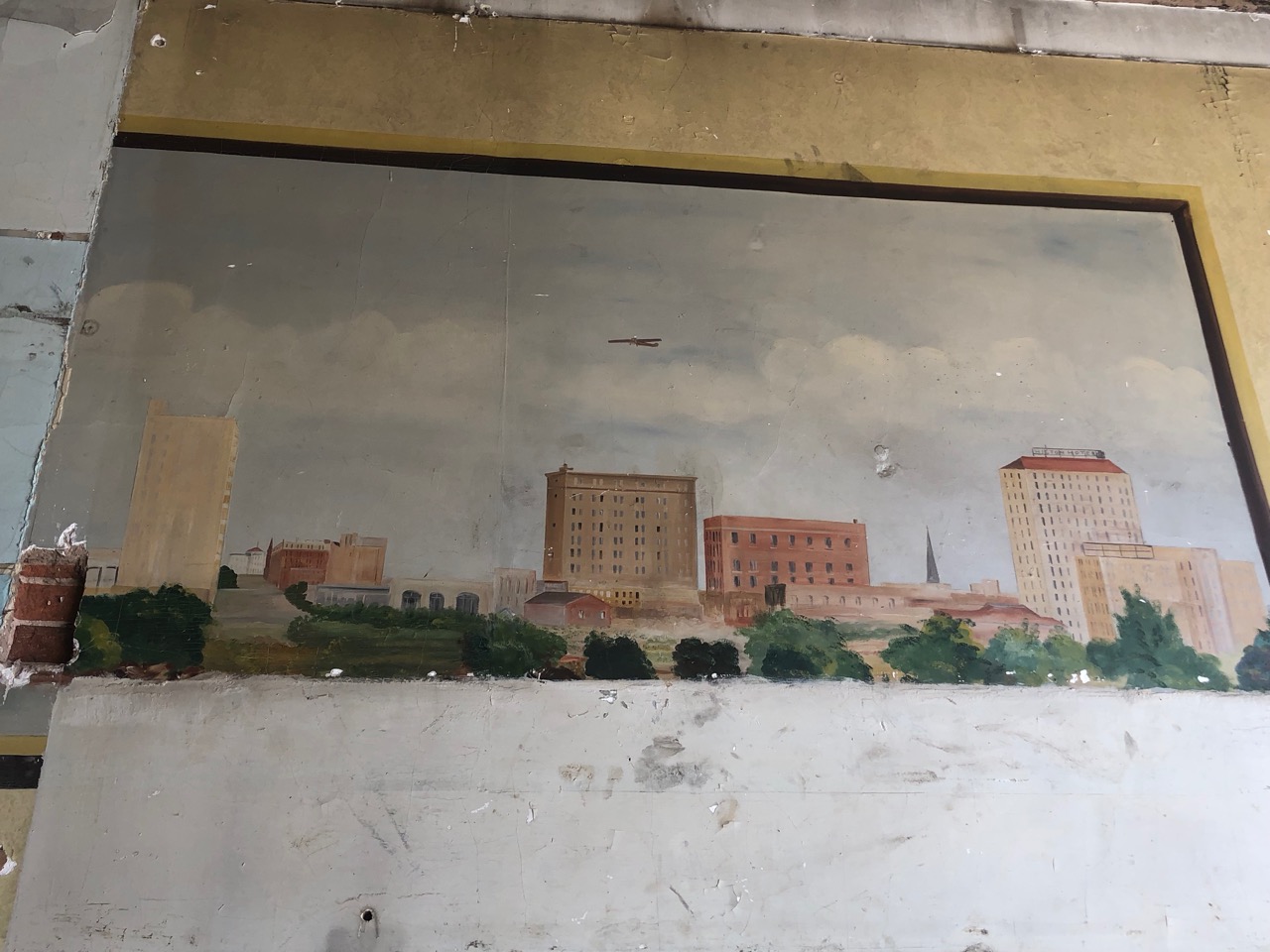 Above: A mural of the San Angelo skyline inside the original Nathan's Jewelry Store downtown San Angelo. (LIVE! Photo/Joe Hyde)
Nathan's Jewelry was successful and it was eventually relocated catty-corner across the street in a larger building at 129 S. Chadbourne. It's an antique store today.
Nathan's Jewelry had 6 locations and the main stores were the San Angelo and Brownwood. His family had interests in jewelry stores all over Texas, from Houston to Dallas to Tyler. In 1998, six years after Nathan's death, his children sold their interest in the San Angelo and Brownwood stores.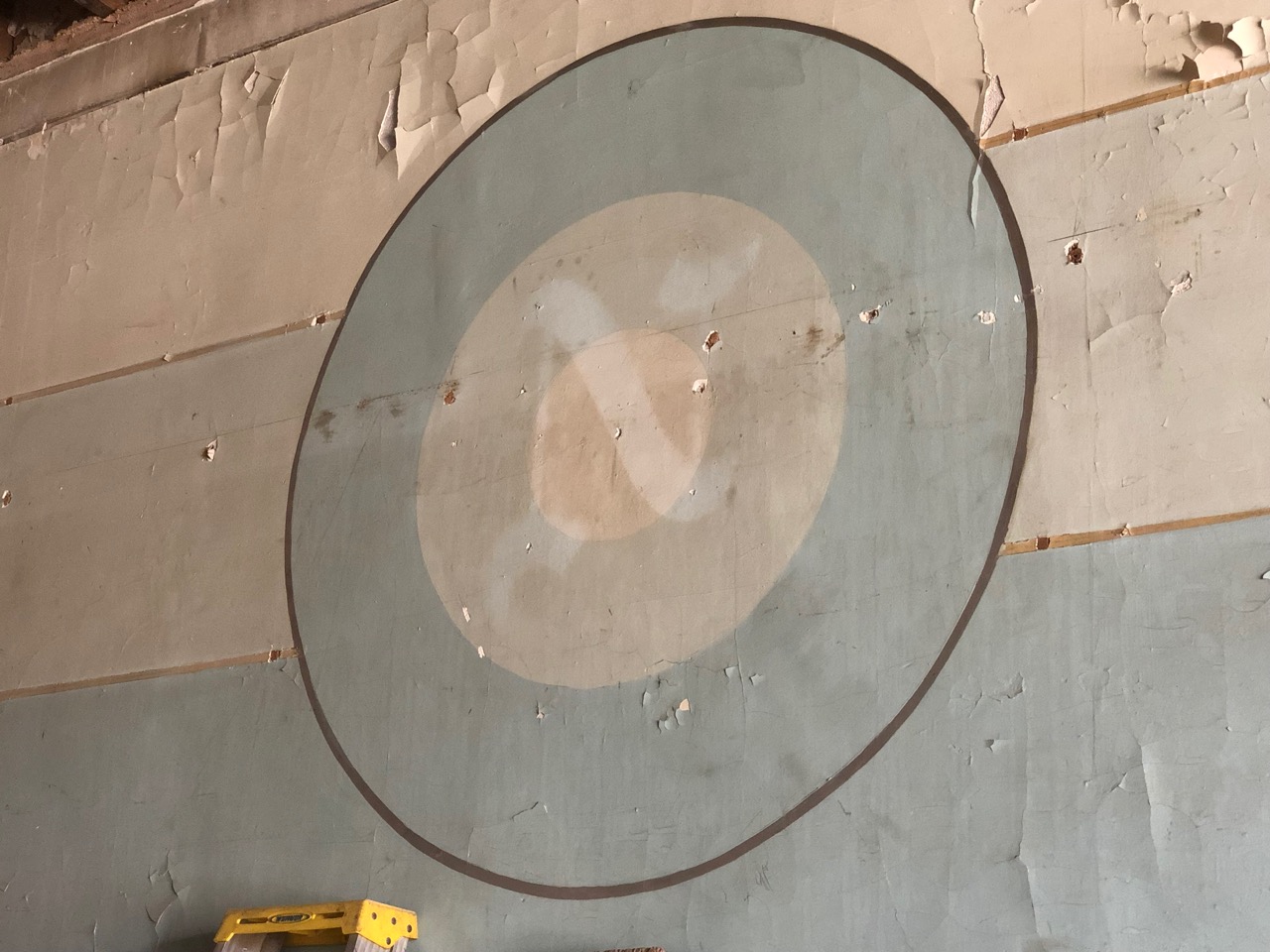 Above: Remnants of an "N" for "Nathan's" (LIVE! Photo/Joe Hyde)
There remains a Nathan's Jeweler in Brownwood at 309 Center Ave. It's been in existence since Nathan opened it in 1940.
The current construction at the original Nathan's will combine the building with Guaranty Title Company next door at the corner of Twohig and Chadbourne. The original Nathan's building will house more offices, closing rooms for real estate transactions, and a conference room for Guaranty Title.
Blueprints for the remodel call for interior walls to be constructed over framing, covering up the murals until the next time the building is remodeled many years from now.
Get more stories like this by signing up for our daily newsletter, The LIVE! Daily.